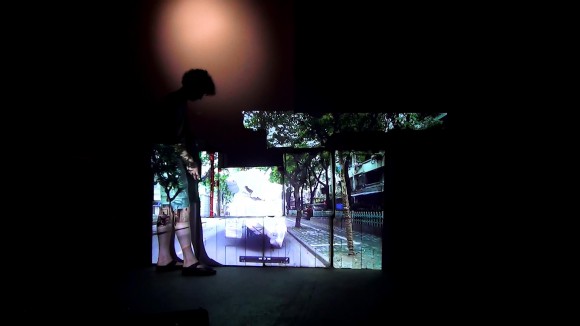 Open Studio: 11:00- 18:00, August 22, 2015
Mid-Term Presentation: 16:00-17:00, August 22, 2015
Venue: Chronus Art Center (Building 18, No 50 Moganshan Road, Shanghai)
Artist-in-Residence: Teun Vonk
Host & Interpreter: Bruce Bo Ding
For the past few weeks, artist-in-residence Teun Vonk has spent his time in Shanghai cycling around and observing movements of the city. He is particularly interested in the ways that people collect styrofoam on the street and deliver take-aways on special scooters as well as the movements associated with these practice. For him, these two common activities are great demonstration of the city's movement through social interaction and informal appointment.
In developing this concept, Vonk has been testing a device to capture the images of these movement and tried to react to and intervene with them. This mid-term presentation is an opportunity for the artist to share some of his developing ideas and an invitation for the audiences to offer their feedbacks.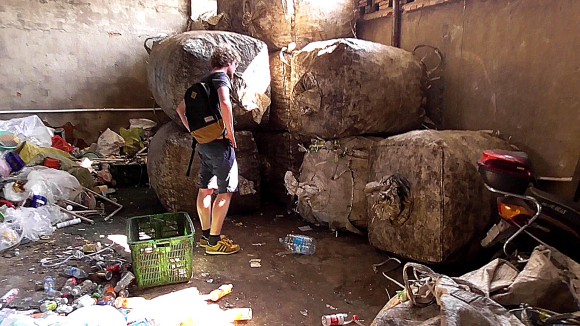 About the Artist
Teun Vonk (1986) is a photographer and video artist. In his work he observes how a group affects an individual. He explores different groups, ranging from teams to clubs to communities. Both during his working process and in the visual result, the continuous interaction between the group and the individual, as well as the interaction between the visual director and the subject, play an influential role.
Vonk records his subjects noticeably neutral. His objective is not so much to portray but rather to conduct a visual analysis. In this visual analysis, the camera and the eventual framing of images are his instruments. As images in motion, the individual body and that of the group are taken into account as dynamic studies of form. They abstract real behavior and function as mirrors to our minds. The result is a layered combination of an abstract imagery that indirectly represents, and a figurative portrayal that directly depicts. This, in sum, constitutes a rise of individual identification, both physically and playful, while simultaneously analytic and intriguing.
http://www.teunvonk.nl
About Summer Sessions
The Summer Sessions are short-term residencies for young artists organized by a network of cultural organizations all over the world.
The Summer Sessions offer a highly productive atmosphere with production support and expert feedback to jumpstart your professional art practice. The result is a pressure cooker in which you develop a project, from concept to presentable work, ready to show.
http://summersessions.net/