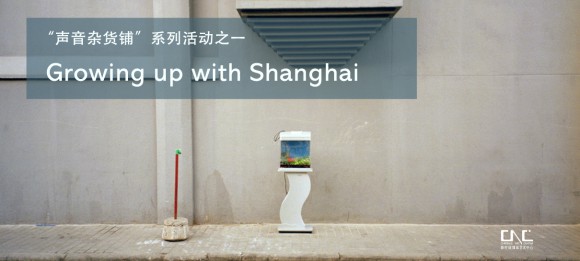 Guest: TANG Weijie, Terence Lloren, SHEN Yi, LU Chen
Date: 2013-09-15  17:00 ~ 2013-09-15  19:00
Address: Bldg.18, No.50 Moganshan Rd, Shanghai
Sound Grocery Series: Growing up with Shanghai
Organized by Chronus Art Center
Date: 17:00 – 19:00,September 15th, 2013(Sunday)
Venue: BLDG.18, No.50 Moganshan RD., Shanghai
Free for admission. Please make the reservation via:
5 years ago, shanghai-based American sound artist Terence LLoren launched "Growing Up with Shanghai", a project including sound, text, photography, hand-drawn maps etc. Concept initiated by Terence, the image part was collaborated with Shen Yi, a Shanghai female photographer. In this project, Terence recorded a series of soundwalks with young Shanghainese (age 20 to 30), who were born and raised during the rapid modernization of their city, talking about their memories of a location in the Shanghai Municipality in Shanghai dialect. After the first recording, Shen Yi accompanied by Terence would follow the same route and take pictures in her own and unique perspective. Afterwards, the photos were editing with the text of walkers in chronological order, like the visual response rather than simply illustration to those sounds, and finally inspiring more dimensional and richer walking experiences and possibilities.
In December 2011, "Growing Up with Shanghai" participated in "Visions of Cities", a new media art exhibition held by A+A Art Center, Italy. CCTV4 will be broadcasting a special program "Sound of Shanghai" about this project on 1pm September 15th (Saturday), 2013. For more detailed information please go to the following website: http://soundcloud.com/bivouacrecording .
We're honored to have Prof. Tang Weijie, a scholar focusing in urban cultural studies from Tongji University, to host this event. Tang will conduct a further interpretation and discussion about this project together with Terence, Shen Yi and Lu Chen (the lead singer of "Top Floor Circus")from field recording, memory, sound and city, dialect and its artistic creation, and other perspectives.
About "Sound Grocery Series"
"Sound Grocery Series" is a project series of Chronus Art Center, initiated by Prof. Tang, aiming at underlining the connection between our life history and the Shanghai city as a sound field. We try to explore the city through this project. Does Shanghai have its own sound-acoustic mechanism? How to identify this "sense of place" by sound? How to imagine our life and history in the city from the dimension of sound? "Sound Grocery Series" not only treats sound as a distinct sign of urban stylization, but also a substantial part of urban life. The project is not creating a museum of sound, it cares about how the recorded sounds are used and how they re-enter the next circulation.
About the Guests
TANG Weijie
Scholar, Associate Professor of Faculty of Humanity, Tongji University, Master Tutor (Comparative Literature).Research orientation: Comparative Poetics, Modern Shanghai Urban Culture, Film History and Visual Cultural Studies.
Terence LLoren
Sound Artist, Field Recorder, Sound Designer. Based in Shanghai.
SHEN Yi
80's Shanghainese. Cultural Journalist of Dongfang Daily. Poet, Photographer and Film Critics in sparetime.
LU Chen
70's Shanghainese. Lead Singer of a Shanghai Dialect Band "Top Floor Circus".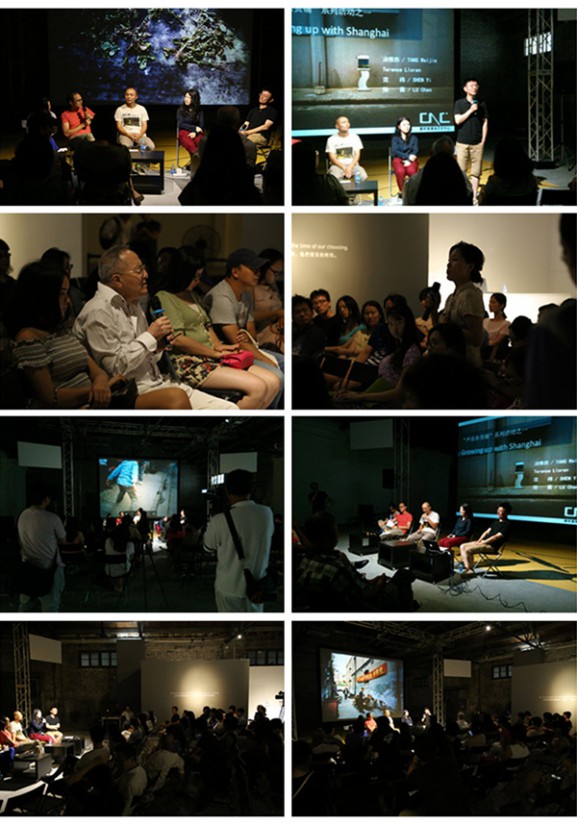 Video: