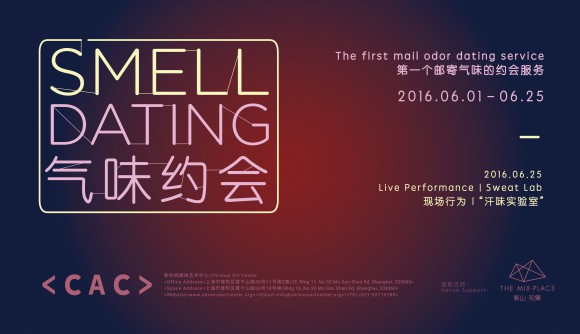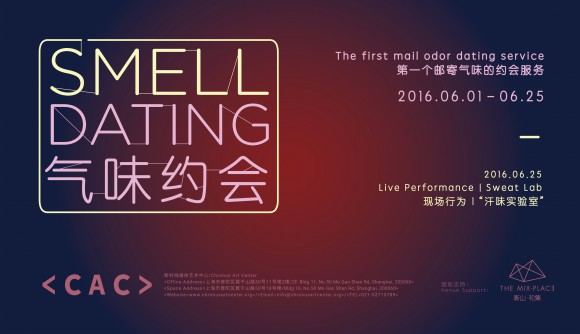 Chronus Art Center presents Smell Dating @ Shanghai by Tega Brain in collaboration with Sam Lavigne.
Smell Dating is the world's first smell based dating service. It is an elaborate participatory project that invites Shanghai residents to find new connections using only their noses. Smell Dating premiered in New York City in March of 2016 and was featured in press internationally.
Smell is one of the most poignant and evocative experiences afforded by the human sensory apparatus and researchers have found that much can be told from a potential mate's smell. There is a growing body of research that suggests a person's genetic compatibility, gender, age, and predisposition to illness are reflected in their "smell signature." Some researchers even speculate that high contemporary divorce rates may be related to the overuse of deodorants and the underuse of our natural olfactory intelligence. Smell Dating invites you to trust your olfactory intuition and choose dates based on ancient molecular cues.
Sign up for Smell Dating @ Shanghai at http://smell.dating/cn will occur between June 1-June 16 and costs 100 RMB. (You must live in Shanghai)
Join us for the Sweat Lab, Chronus Art Center, June 25th.
Participants will be sent a t-shirt to wear and return to CAC. Your worn t-shirt will be imbued with your smell will be batched and distributed to other members. You'll then receive a selection of other people's smell from which to select your potential matches. If there's a mutual match, you'll be connected via our website and the rest is up to you!
Smell Dating @ Shanghai will culminate in the Sweat Lab, a