The CAC Editorial is a scholarly writing and publishing initiative co-organized by Chronus Art Center (CAC) and Center for Art and Technology, Central Academy of Fine Arts (CAFAcat) in 2018. Building upon the success of Leonardo Art & Technology Lecture Series in cooperation with Leonardo/ISAST, CAC Editorial aims to establish a critical and rigorous platform dedicated to the discourse of media art informed by the most current debates in philosophy, aesthetics, ecology, art history and history of technology within a global context.
The movement cybernetics has receded into the background in the past decades, while it is clear that the media theory, media art and philosophy of technology owe so much to this interdisciplinary movement. Cybernetics aimed to unify all sciences and consequently led to the development of information theory (Norbert Wiener, Claude Shannon, Gregory Bateson, Robin Mackay), systems theory (Heinz von Foerster, Niklas Luhmann), autopoiesis (Francisco Varela, Humberto Maturana, Ross Ashby), neuronetwork (Warren McCulloch, Walter Pitts), as well as"Project Cybersyn," a 1970s socialist planning project in Chile. In an interview with Der Spiegel in 1967, when Martin Heidegger was asked what takes the place of philosophy, he firmly uttered a single word: cybernetics. The influence of cybernetics is omnipresent in almost all domains: art, linguistics, psychology, computation, etc. In past decades, the term cybernetics strikes back on the social and political through the leftist group Tiqqun's influential Cybernetic Hypothesis and its relation to the so-called Californian ideology. Cybernetics is at the root of the current hype of artificial intelligence and machine learning but its philosophical and intellectual depth is not yet exhausted and its rich speculative thinking remains to be explored.
This open call serves to explore the various issues in cybernetics in order to rediscover cybernetics and trace its influence in art, social theory and philosophy, for example, Nam June Paik, Tsai Wen-Ying, Deleuze and Guatarri, Gilbert Simondon, Raymond Ruyer, media theory, general ecology, etc. The absence of discussion about cybernetics in China is astonishing but also intriguing. We hope that through "resurrecting cybernetics" in the Chinese speaking community, it will bring some insights to the investigation on the fundamental questions concerning media and technology.
—— Concept by Yuk Hui
Article Requirements 
Original work

Within the thematic framework of the editorial concept

Not previously published

No less than 4500 English words or 8000 Chinese characters

Please attach English abstract if your article is in Chinese
Selected articles will be published on CAC and CAFAcat's media channels, as well as other international academic platforms.
Timeline 
Open-Call Submission:
June 30, 2018 – December 31, 2018 
Submission Deadline: 
January 1, 2019 at 00:00 (GMT + 8)
CAC Editorial Board Members 
Arne De Boever, Director, MA Aesthetics and Politics program, California Institute of the Arts.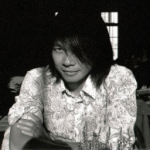 Yuk Hui, Researcher and lecturer, Leuphana University of Lüneburg; Visiting Professor, China Academy of Art.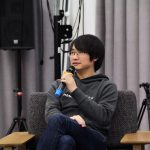 JIANG Yuhui, Professor, Department of Philosophy, East China Normal University; Director of French Philosophy Research Association. 
Joasia Krysa, Professor, Director of Exhibition Research Lab, Liverpool School of Art and Design, Liverpool John Moores University and Liverpool Biennial. 
Thomas Lamarre, Professor, East Asian Studies, McGill University.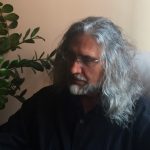 Brian Massumi, Professor, Department of Communication, Université de Montréal.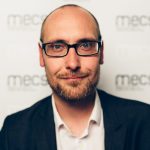 Jussi Parikka, Professor, Technological Culture & Aesthetics, Winchester School of Art, University of Southampton.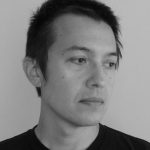 Eugene Thacker, Professor, School of Media Studies, The New School for Public Engagement.
ZHANG Ga, Artistic Director, Chronus Art Center; Distinguished Professor, Director of Center for Art & Technology, Central Academy of Fine Arts.