Details
6 time slots available in each day
Each performance is open to 3 participants
Duration: 30 minutes
Date
10 April 2018 - 14 April 2018
Time
5 p.m. - 8 p.m.
Location
Chronus Art Center
Building 18, No.50 Moganshan Rd
Ticket        300RMB/person
Student      150RMB
CAC VIP    180RMB
Join CAC membership today to enjoy the event with 40% off !
* Only 18 seats available in each day, R.S.V.P
As the awardee of CAC fourth Research/Creation Fellowship, Mattia Casalegno will present his project The Aerobanquets RMX, a futuristic sensory performance, in collaboration with the Amsterdam-based chef Flavio Ghignoni Carestia at CAC. Supported by extensive research and techonological experiments, Casalegno aims to blur the reductive binary of technology and sensory experiences, unfolding a deeper narrative focused around the act of sharing a meal that is participatory and relational, and to explore how embodiment and memory can influence the way to experience food.

We are pleased to invite you to join the experimental feast.
11 courses in bite-size will be served in a special way to three participants in 30 minutes.
All delicate and original recipes designed by Flavio Ghignoni Carestia.
Each participant will enjoy an augmented culinary experience within immersive spectacle.

About the Project
The Aerobanquets RMX is an art project consisting of multi-sensorial tasting events inspired by the fictional 'banquets' described in the 1932's Futurist Cookbook by Italian artist Filippo Marinetti.
Food is vital and it has been a part of daily rituals since the beginning of time. Throughout the history, participatory nature of eating allowed communities and cultures to thrive. Around dinner tables and banquets, stories are shared, special moments are celebrated and personal relations are forged. Every society and era has a distinctive way of preparing and consuming food, and the Futurist were among the first visionaries to envision novel ways to approach food based on the technological transformations of modernity. The Aerobanquets RMX aims to investigate how contemporary technologies might revolutionize food consumption in the near future.
At the current stage of its development, virtual/mixed reality is mainly used for introspective and solitary experiences, while we aim to develop deeper narratives focused around the act of eating and to explore how embodiment and memory can influence how one experiences food.
Artist's Bio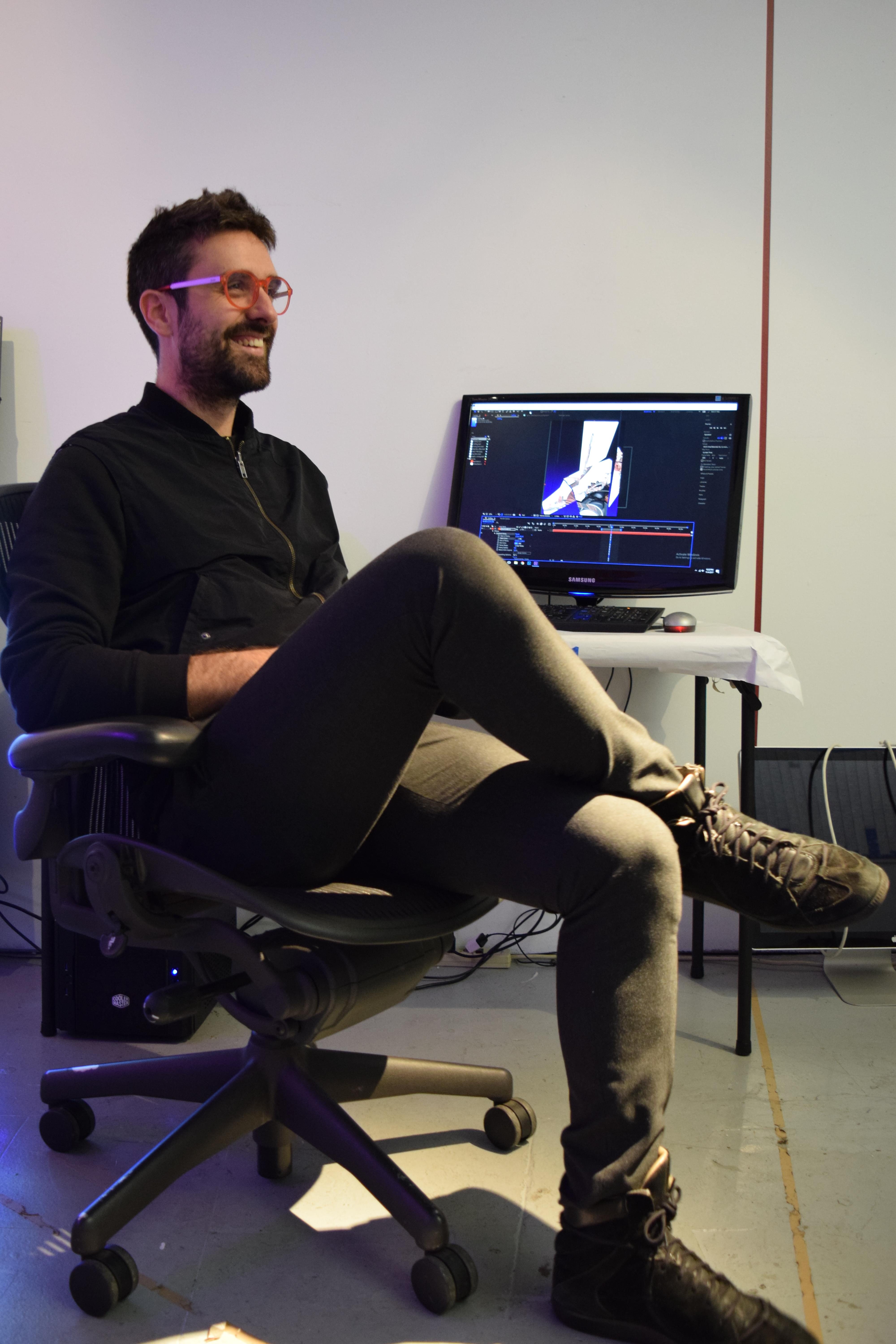 Mattia Casalegno is an interdisciplinary artist, live-media performer and installation artist working in a broad range of media. His multidisciplinary work is influenced by both post-conceptualism and digital art and has been defined relational, immersive, and participatory. His practice explores the effects new media have on our societies, investigating the relationships between technology, the objects we create, our subjectivities, and the modes in which these relations unfold into each other.
He exhibited internationally in various festivals and museums, such as Mutek Festival in Canada, Kuandu Museum of Fine Arts in Taiwan, MADRE and MACRO in Italy, Rome Fashion Week 2010, Cimatics festival and Nuit Blanche in Belgium, Optronica in UK, Le Cube - Contemporay Art Museum in France, OFFF in Spain, AVIT in Germany, Wright Gallery, AxS Festival, YAA Museum and LACMA in US.
His work is featured internationally in publications and catalogues such as "A Touch of Code", Gestalten Books; "New Media Design", Sometti; and "Deleuze and Audiovisual Art", Manchester Metropolitan University, and on media outlets as the Wall Street Journal, Art Tribune, the Creators Projects, Creative Applications, Hyperallergic, Digicult, Art F City, We Make Money not Art, e-artnow.
Nominated to the New Technological Art Awards in 2014 and artist residence at Eyebeam in 2015. He received various grants and fellowships from, among others the CCI - Center for Cultural Innovation, GAI - Young Italian Artists Network, NASCA/NYFA and the Elizabeth Foundation for the Arts. He is adjunct faculty at the department of Digital Arts, Pratt Institute, and the Computation, Technology and Culture department at the Rhode Island School of Design.
http://www.mattiacasalegno.net/
Special Thanks to
Urban Hideout