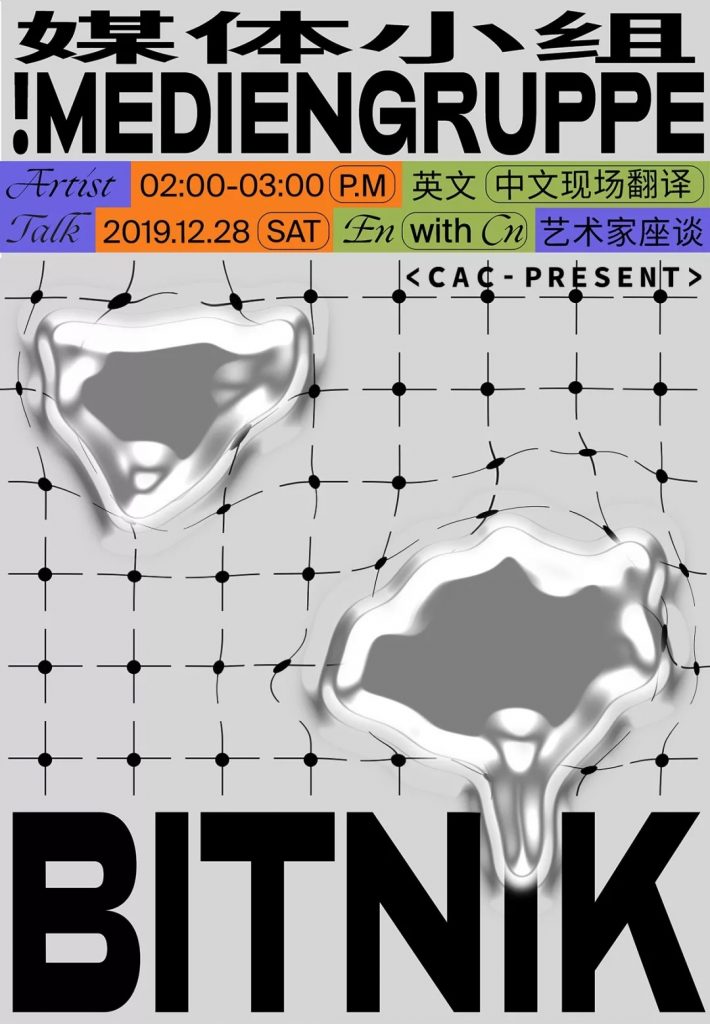 Speaker:
!Mediengruppe Bitnik
Date: 
2019.12.28 (Saturday)
Time: 
14:00 - 15:00
Venue:
Chronus Art Center, Building 18, No.50 Moganshan Road, Shanghai
Language: 
English (with Chinese translation)
Supported by  Pro Helvetia Shanghai, swissnex China, House of Electronic Arts Basel
Artists !Mediengruppe Bitnik will talk about recent works around bots and the online ecosystems that has been forming around them. Through the lens of their recent works around algorithms and bots, !Mediengruppe Bitnik will offer a look into some of the technologies shaping our day-to-day.
Retracing their explorations into the Darknets with Random Darknet Shopper, !Mediengruppe Bitnik will talk about the shopping bot which linked the darknet directly to the art space. With a weekly budget of $100 in Bitcoins, the bot went shopping on the deep web where it randomly bought items like cigarettes, keys, trousers or a Hungarian passport scan and had them sent directly to exhibition spaces in Switzerland, the UK and Slovenia.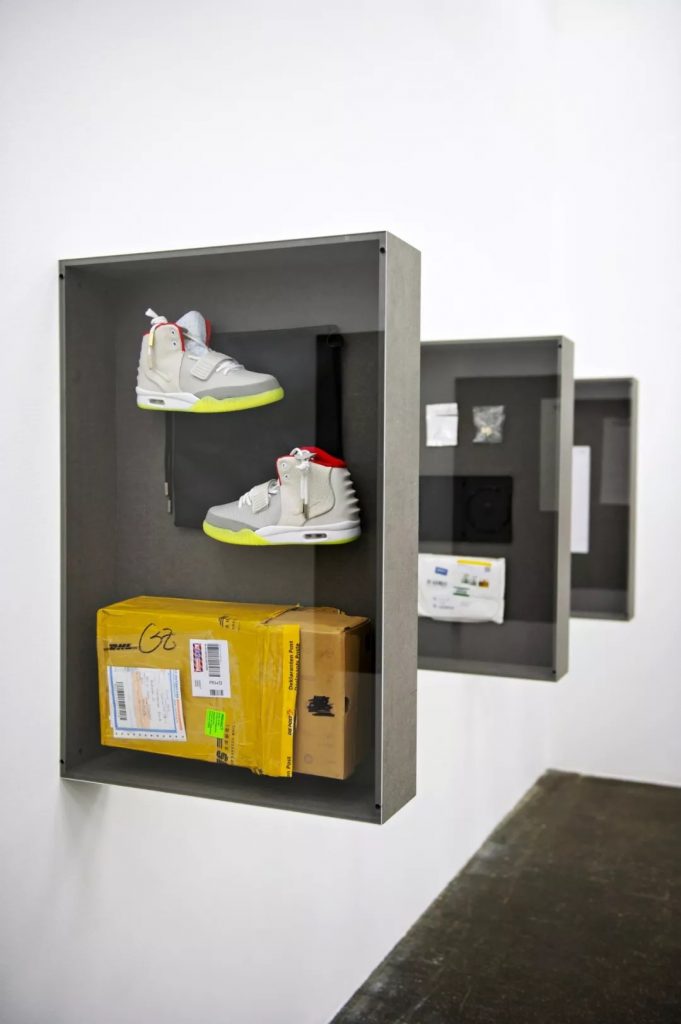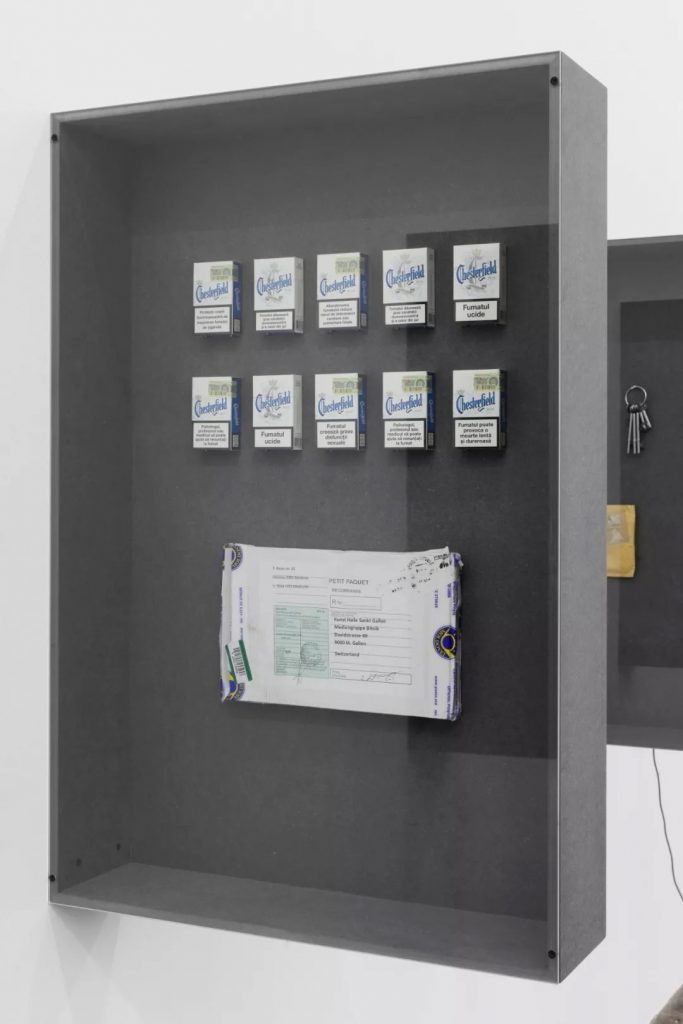 !Mediengruppe Bitnik, Random Darknet Shopper, exhibition view, Kunst Halle St. Gallen, 2014/2015. Photos: Florian Bachmann. Courtesy Kunst Halle St. Gallen / !Mediengruppe Bitnik
In a more recent series of works !Mediengruppe Bitnik use the hacked online dating site Ashley Madison as a case study to talk about the current relationship between human and machine, Internet intimacy and the use of virtual platforms to disrupt and defraud.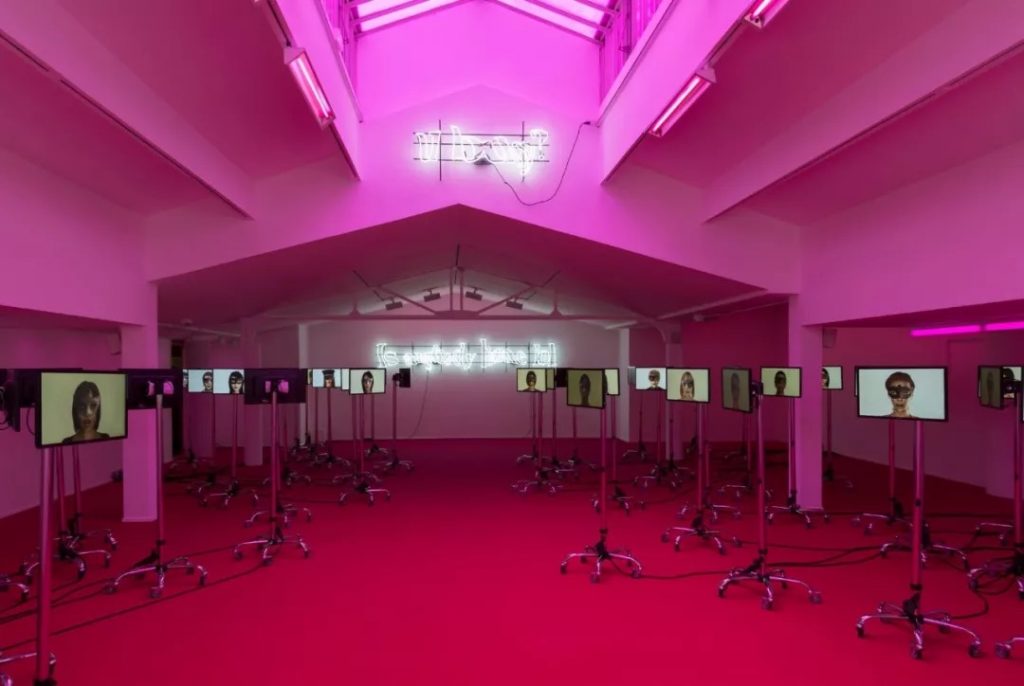 !Mediengruppe Bitnik, Ashley Madison Angels at Work in Paris, 61-channel video installation, exhibition view, Centre culturel Paris, 2016. Photo: Marc Domage. Courtesy CCS Paris
!Mediengruppe Bitnik, Solve This Captcha: come chat with me, KINDL, Berlin, 2019. Photo: Becca Wijshijer. Courtesy !Mediengruppe Bitnik
About the Artists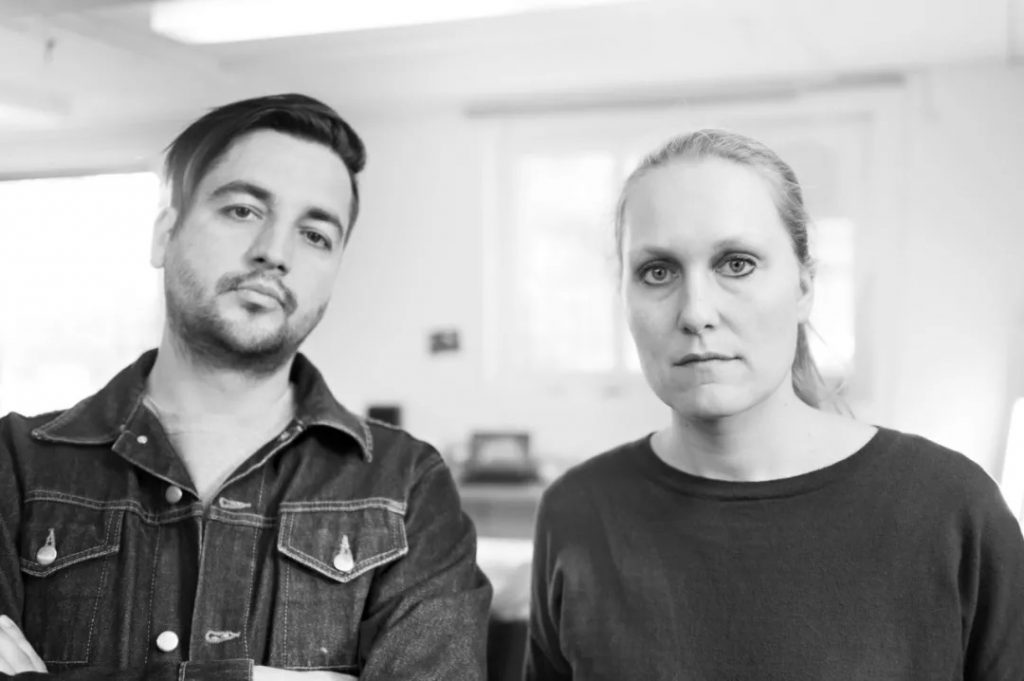 © artists
!Mediengruppe Bitnik is the Berlin-based duo Carmen Weisskopf and Domagoj Smoljo. They are contemporary artists working on and with the web. Their practice expands from the digital to affect physical spaces, often intentionally applying loss of control to challenge established structures and mechanisms.
!Mediengruppe Bitnik's works formulate fundamental questions concerning contemporary issues. In the past they have been known to subvert surveillance cameras, bug an opera house to broadcast its performances outside, send a parcel containing a camera to Julian Assange at the Ecuadorian embassy in London and physically glitch a building. In 2014, they sent a bot called "Random Darknet Shopper" on a three-month shopping spree in the Darknets where it randomly bought items like keys, cigarettes, trainers and Ecstasy and had them sent directly to the gallery space.
Their works are shown internationally, most recently in exhibitions at Annka Kultys Gallery London, House of Electronic Arts Basel, Eigen + Art Lab Berlin, Super Dakota Brussels, Centre Culturel Suisse Paris, Aksioma Ljubljana, Kunsthaus Zurich, FACT Liverpool, Onassis Cultural Center Athens, Public Access Gallery Chicago, Kunstverein Hannover, Nam June Paik Art Center South Korea, Fondazione Prada Milano, Shanghai Minsheng 21st Century Museum, The Pushkin Museum of Fine Arts Moscow, Cabaret Voltaire Zurich, Beijing Contemporary Art Biennial and the Tehran Roaming Biennial. They have presented their works in lectures, panels and events including: Art Basel in Basel, ICA London, CCCB Barcelona, HOPE New York, Lentos Museum Linz, Kunsthalle Zurich, VIDEONALE Bonn and FILE Sao Paulo. They have received awards including: Swiss Art Award, PAX Art Award, Prix de la Société des Arts Genève, Migros New Media Jubilee Award, Golden Cube Dokfest Kassel, Honorary Mention Prix Ars Electronica.
Special Thanks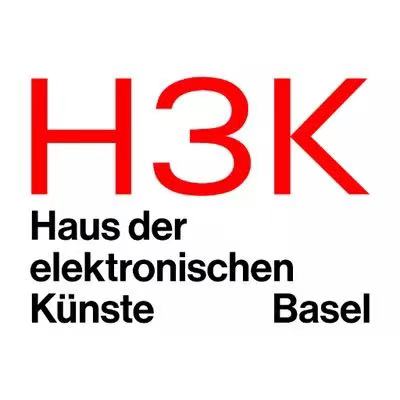 HeK (House of Electronic Arts Basel) is dedicated to digital culture and the new artforms of the information age. It is a place for creative and critical discourse on the aesthetic, socio-political and economic impact of media technologies. In addition to programming events and exhibitions on media art, HeK is working on establishing a methodology for the collection and conservation of digital art.

Pro Helvetia Shanghai supports and disseminates Swiss arts and Culture in China. We promote cultural exchange, develop and nurture long-term partnerships, initiate co-productions and support residencies.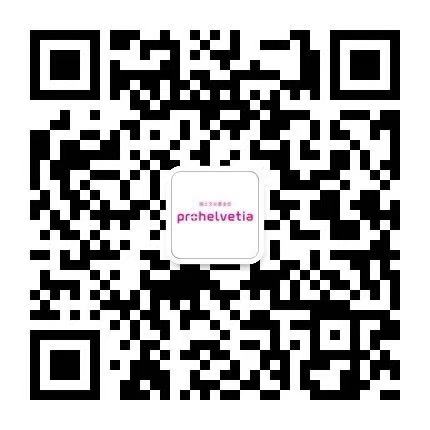 swissnex China is the Science Consulate of Switzerland for China, which builds bridges by connecting Switzerland and China in education, research and innovation. By crossing conventional boundaries, we offer a platform to foster collaboration and creativity for inspiring research and ground-breaking innovation. swissnex is the Swiss global network connecting the dots in education, research, and innovation. Its mission is to support the outreach and active engagement of its partners in the international exchange of knowledge, ideas and talent.