Chronus Art Center is pleased to announce the presentation of a group exhibition titled We=Link: Sideways, featuring twenty-two works by twenty-eight artists and artist collectives, from the pioneers of net art to millennials. The works on display and online span three decades of net art practice, from arguably the first internet-era artwork of The Thing BBS in 1991 to the most current production continuing to evolve as the exhibition opens.
Often referred to as the last Avant-garde of the twentieth century, the phenomenon largely dubbed as net art appearing in the early '90s with the advent of the internet enjoyed an unrestrained flourishing period of prolific experimental, creative and critical engagement with the nascent new-media-fueled economy and its cultural and social ramifications. By 1997 the institutional acknowledgement of the once peripheral and fringe art practice along with the commodification of the internet made net art seem, according to art historian Dieter Daniels, to have "reached a dead end or turning point."
This exhibition takes the purported net art's "dead end" as a new starting point to chart a discursive trajectory of the practices since then, in the many manifestations of network-based art. Instead of prescribing it a categorical definition, the exhibition attempts to uncover the variegated developments, diverse strategies, critical positions and aesthetic experiments after the crash of the dot.com bubble, amidst the prevalence of neoliberalism and cognitive capitalism, and the rise of populism and nationalism. Sideways reveals the continuum of the Avant-garde "nettitudes" inherent in the works of these artists.
Please hold down to scan the following QR code
to visit the online version of We=Link: Sideways,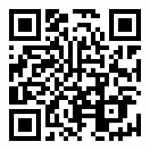 http://we-link.chronusartcenter.org
♦
Opening Reception
21.11.2020
Saturday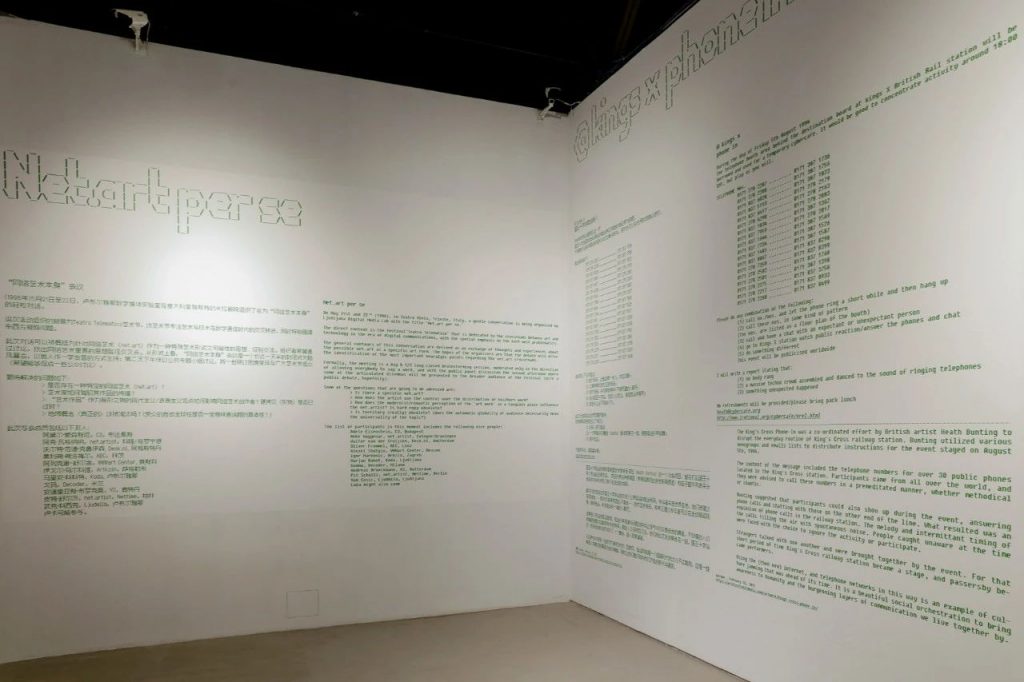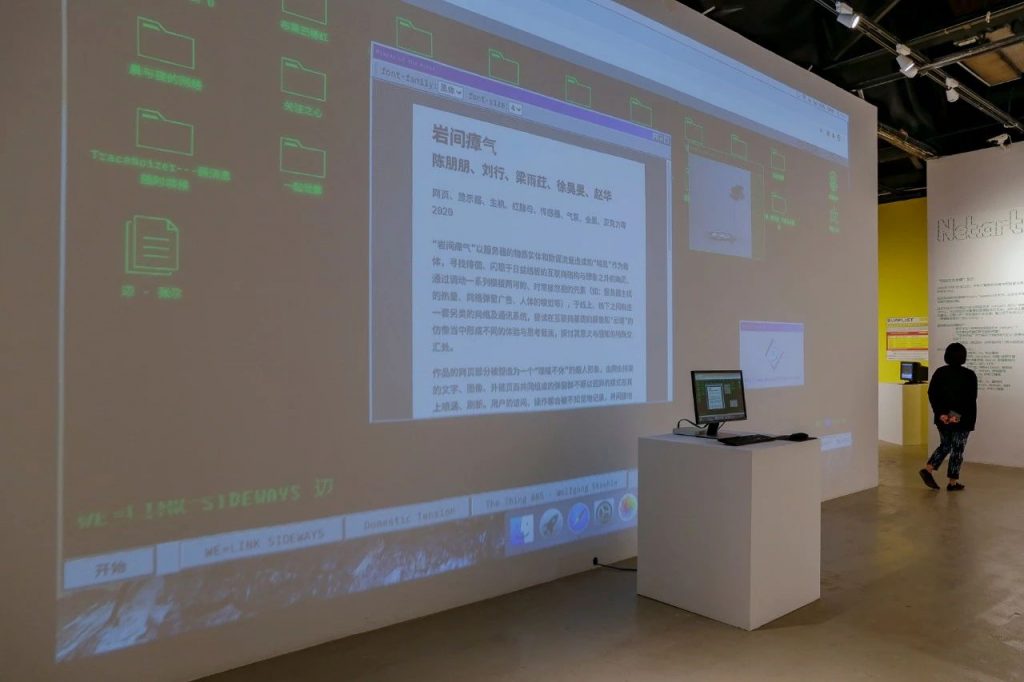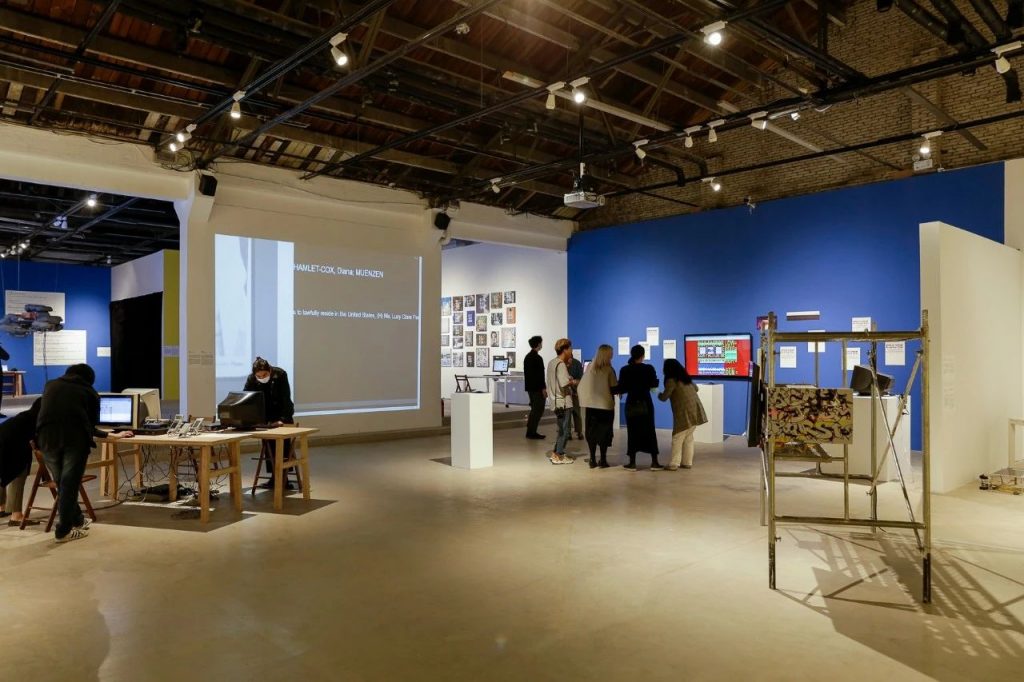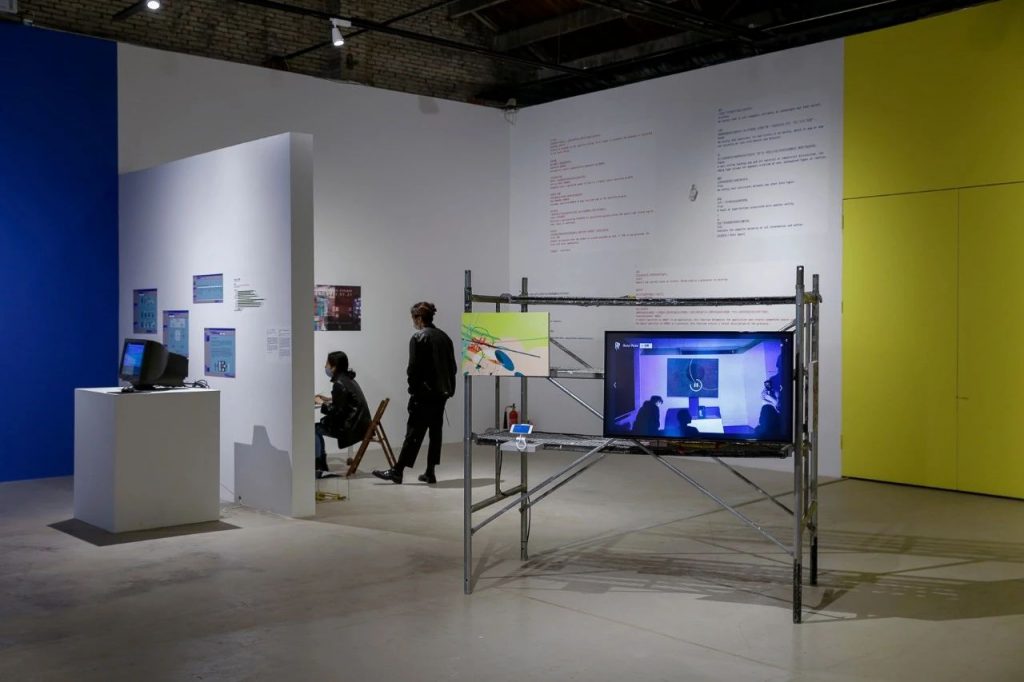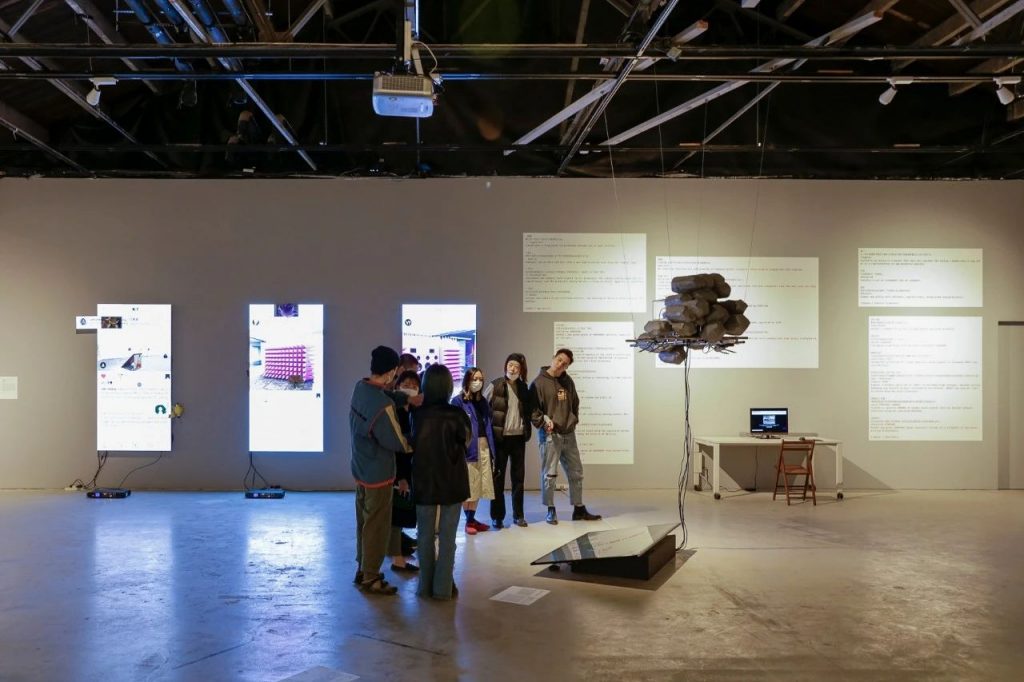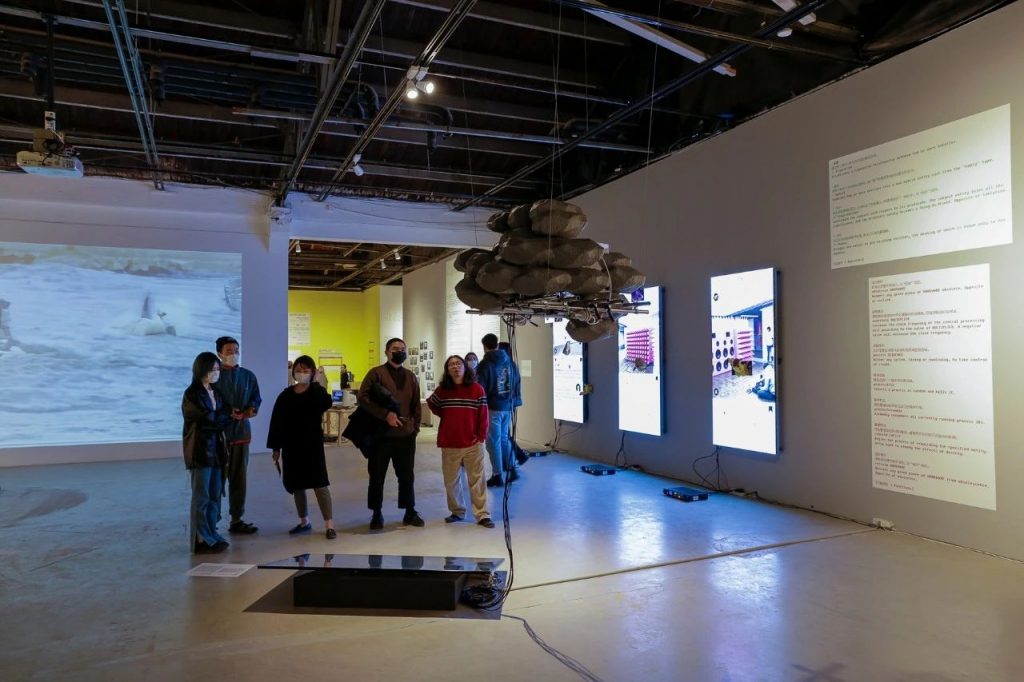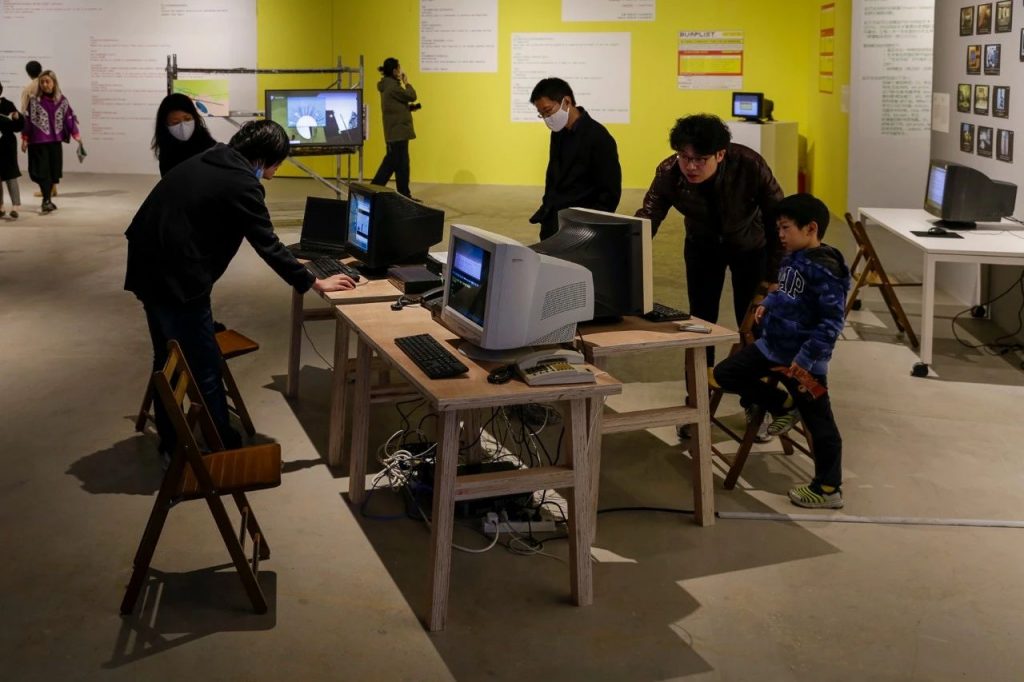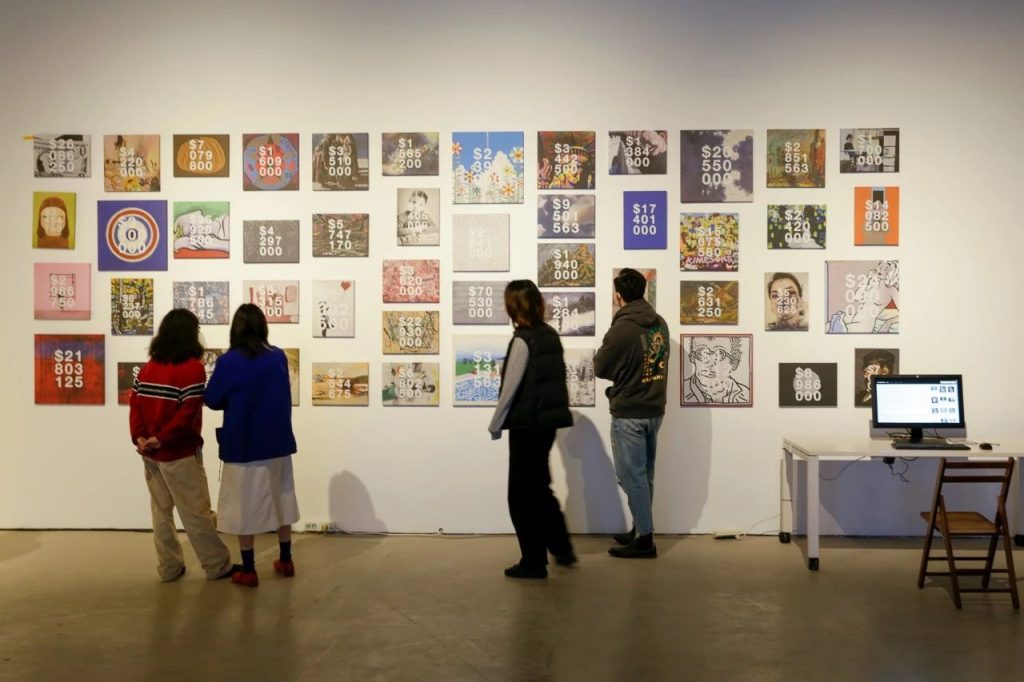 ♦
Opening Talk
ZHANG Ga
Artistic Director, Chronus Art Center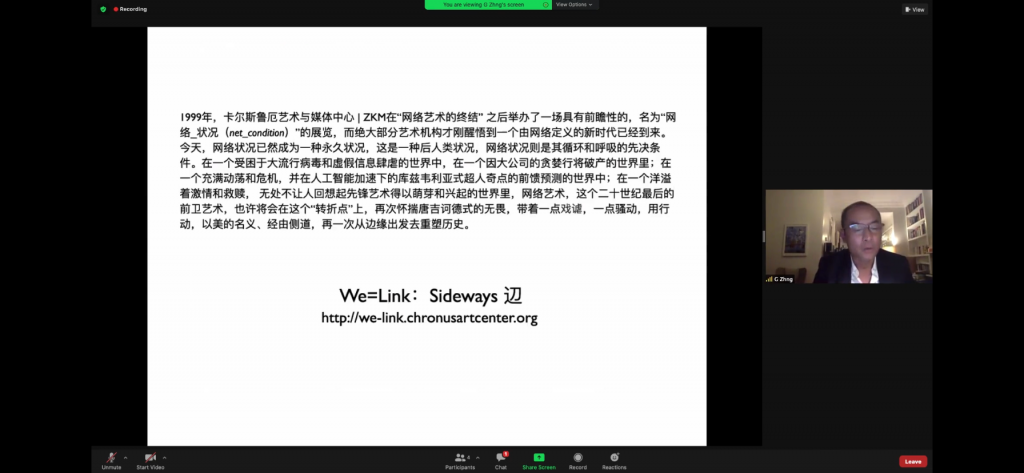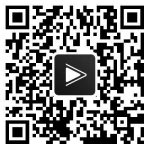 Scan/hold down the QR code to watch the replay.
♦
Later Date performance (IRL)
Lauren Lee McCarthy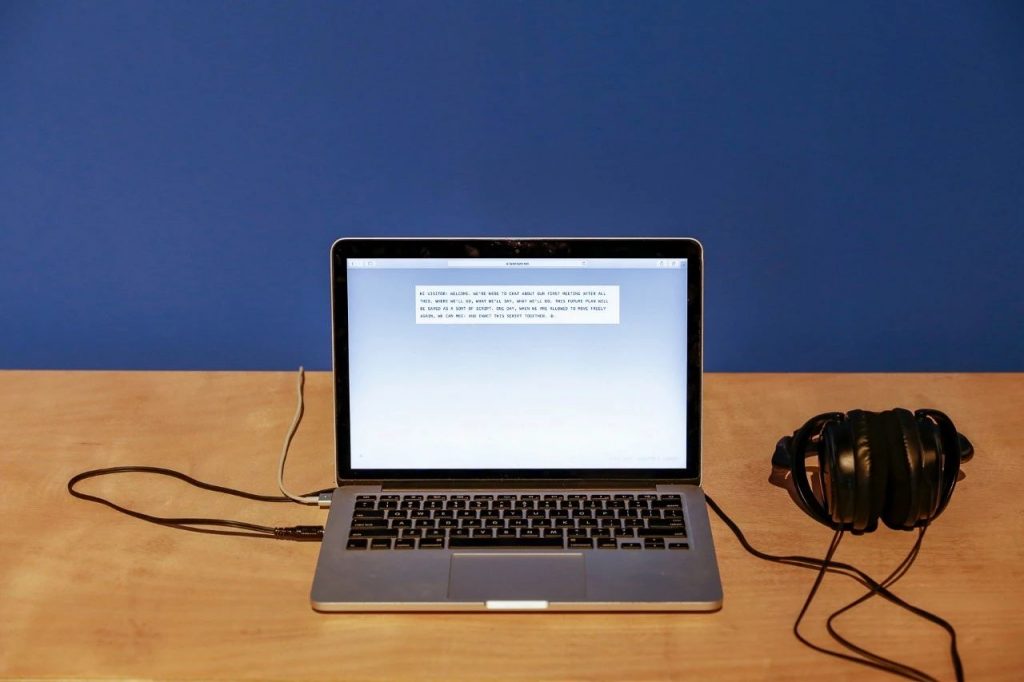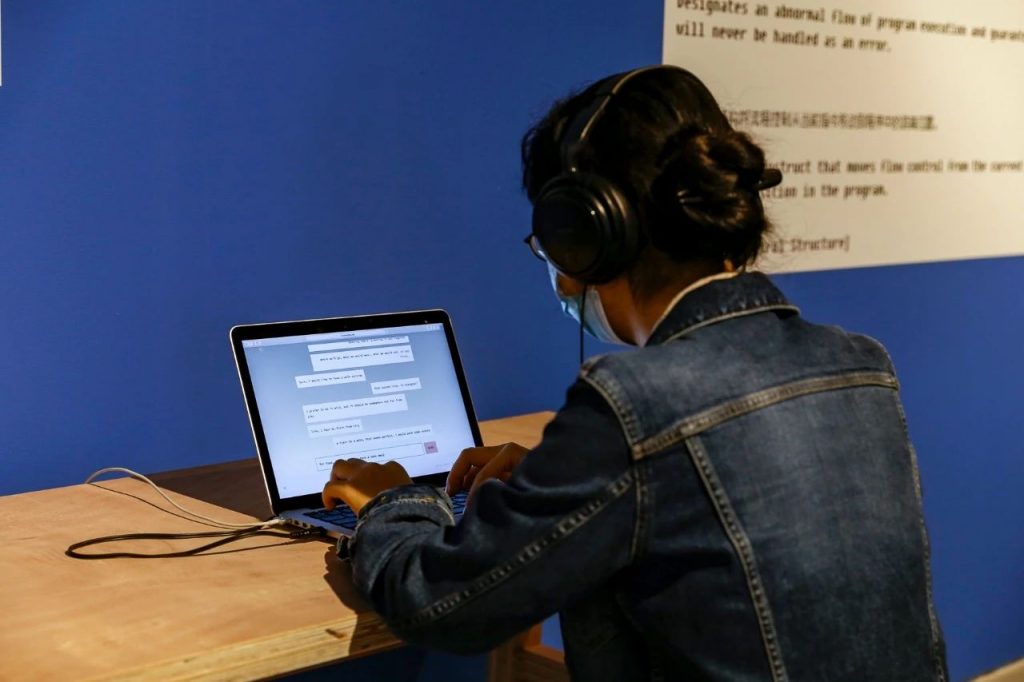 ♦
Selected Exhibiting Works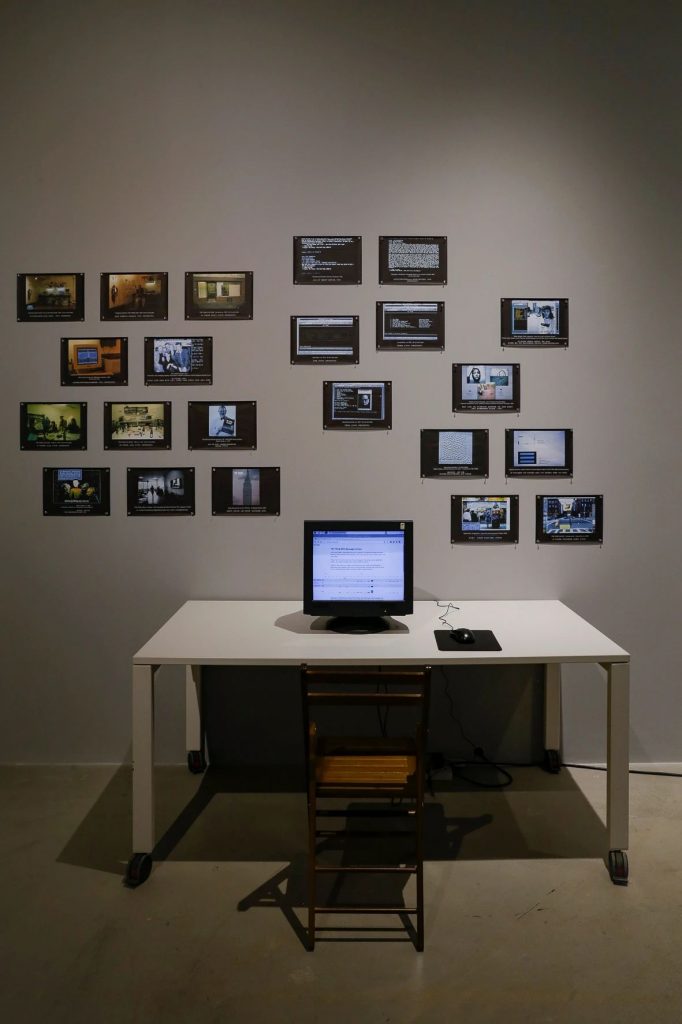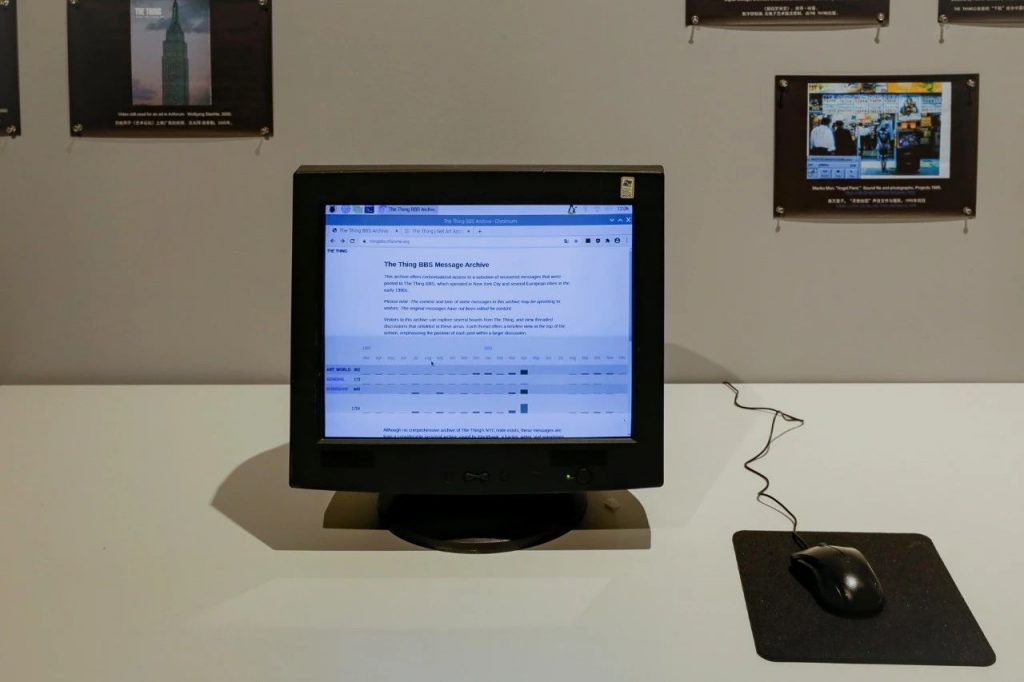 Wolfgang Staehle
The Thing BBS, 1991
Digital and printed archives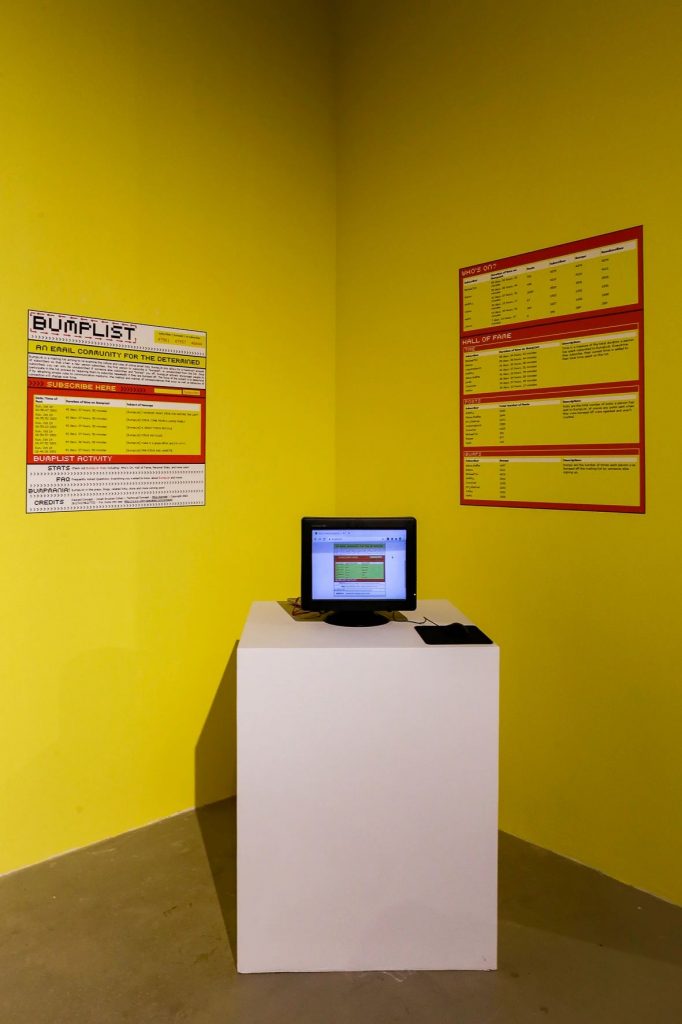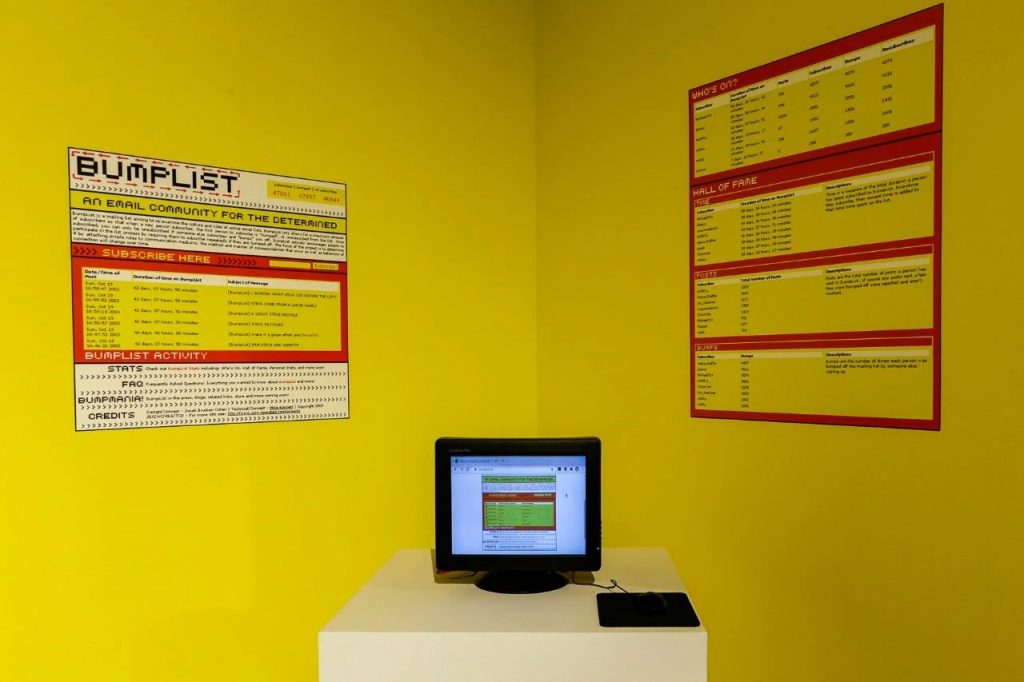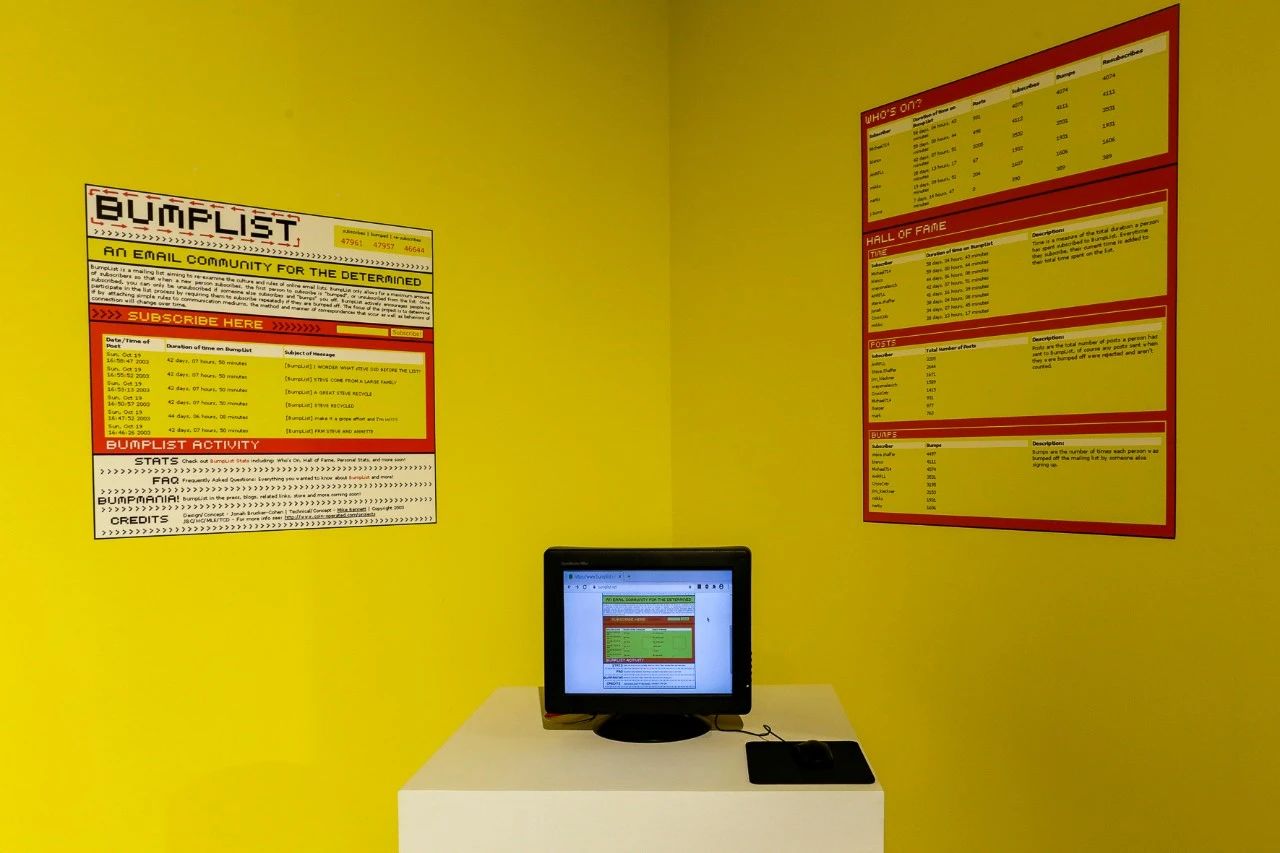 Jonah Brucker-Cohen, Mike Bennett
BumpList: An Email Community for the Determined, 2003
mailing list, digital prints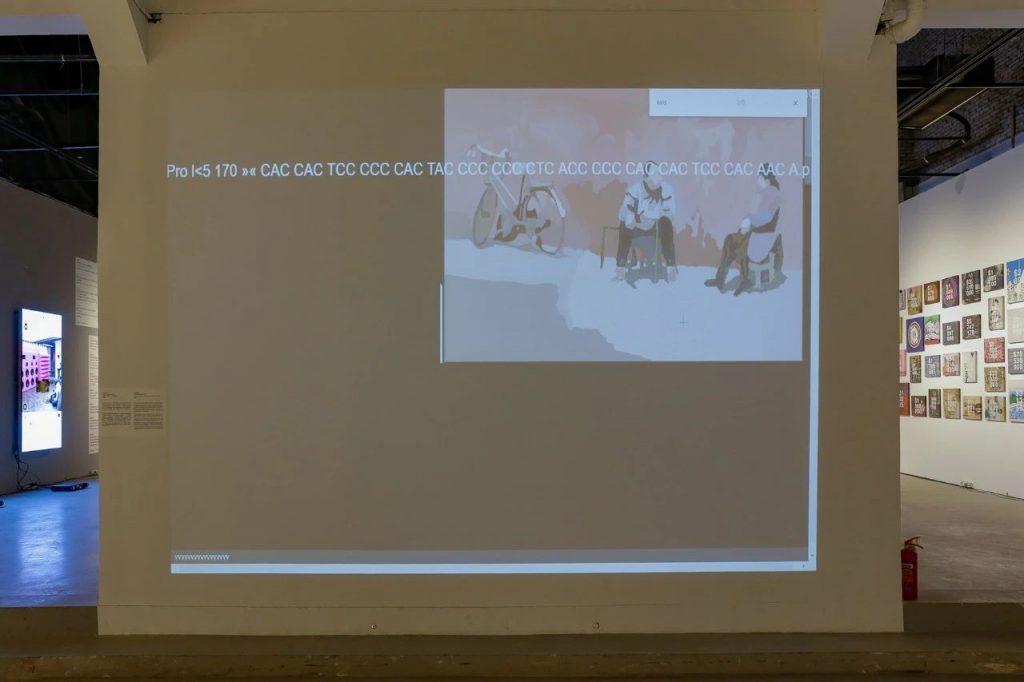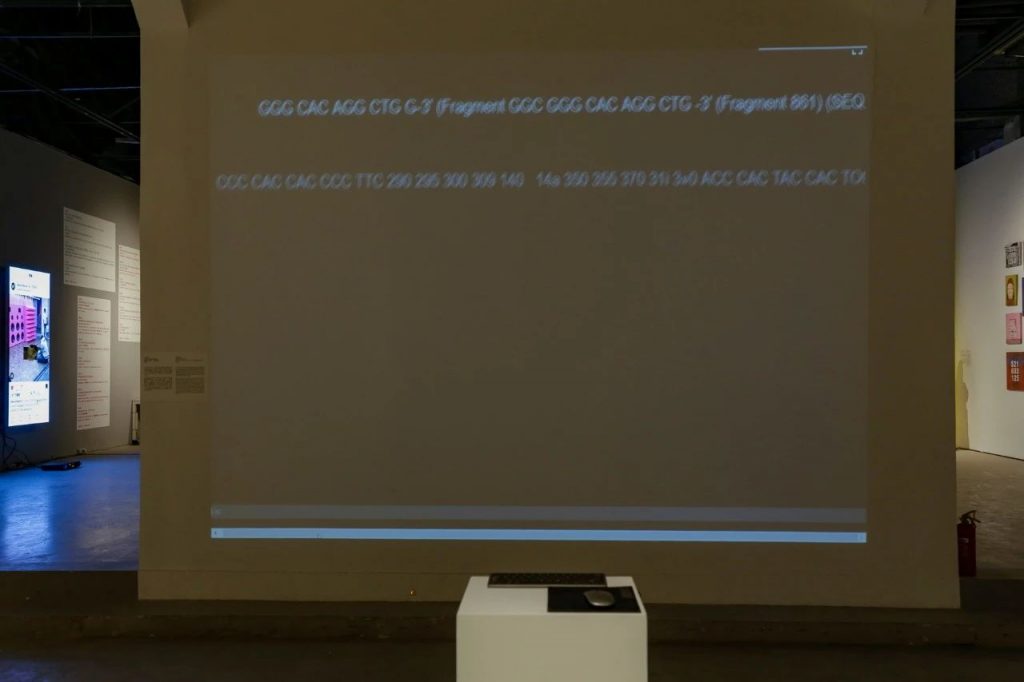 Maciej Wisniewski
netomat, 1999
network-based art project, meta-browser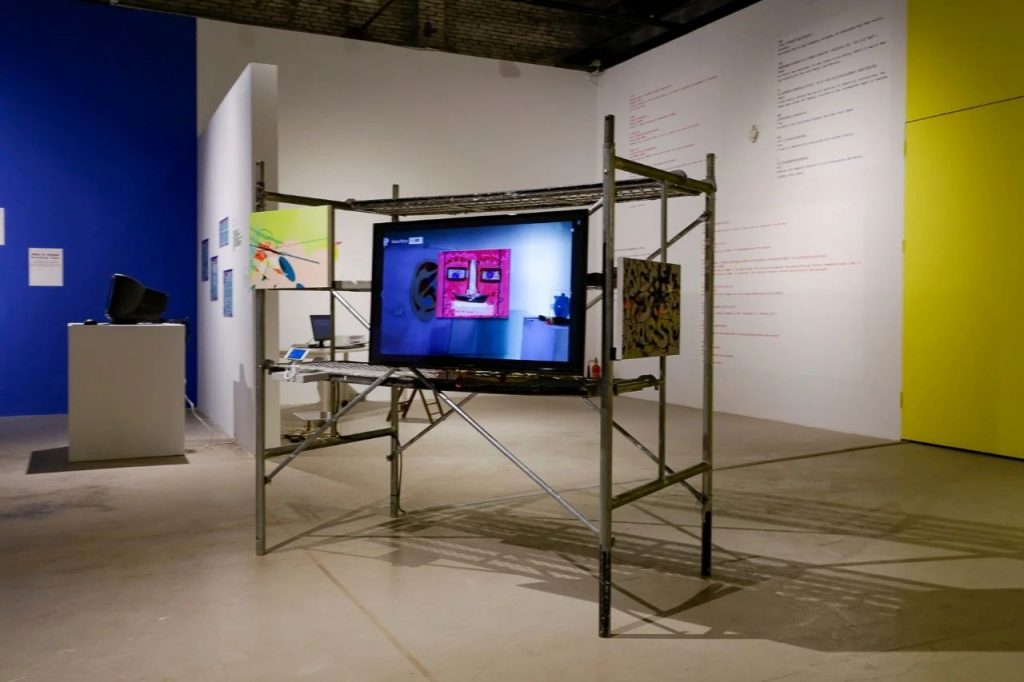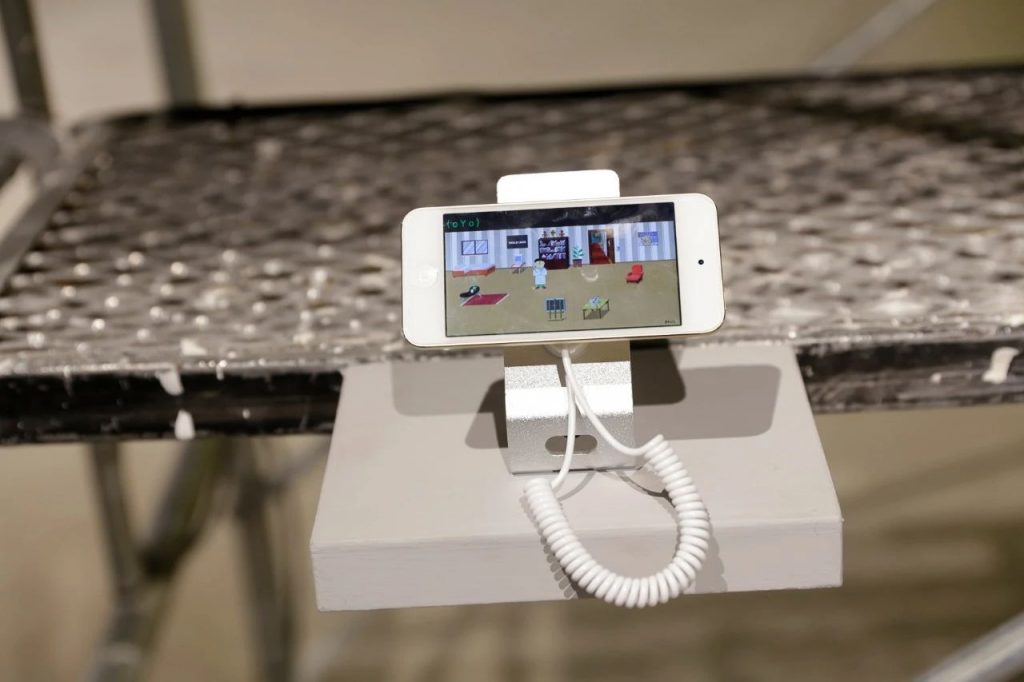 Hervé Graumann, Matthieu Cherubini
Raoul Pictor Mega Painter, 2013
App, 43.2 MB. iOs 8.0, for iPhone, iPad and iTouch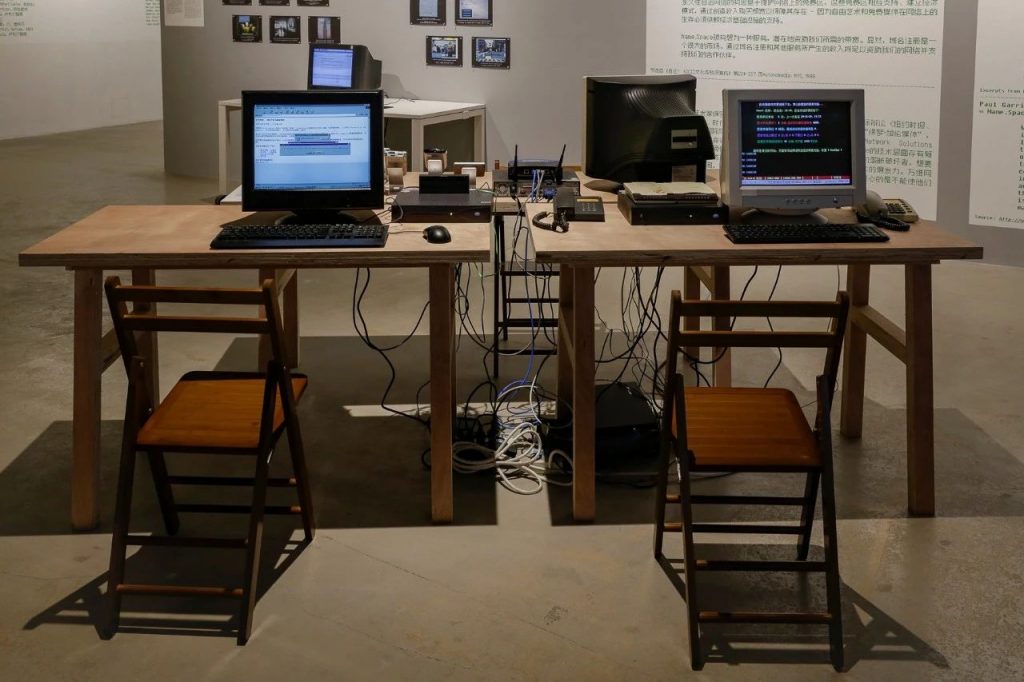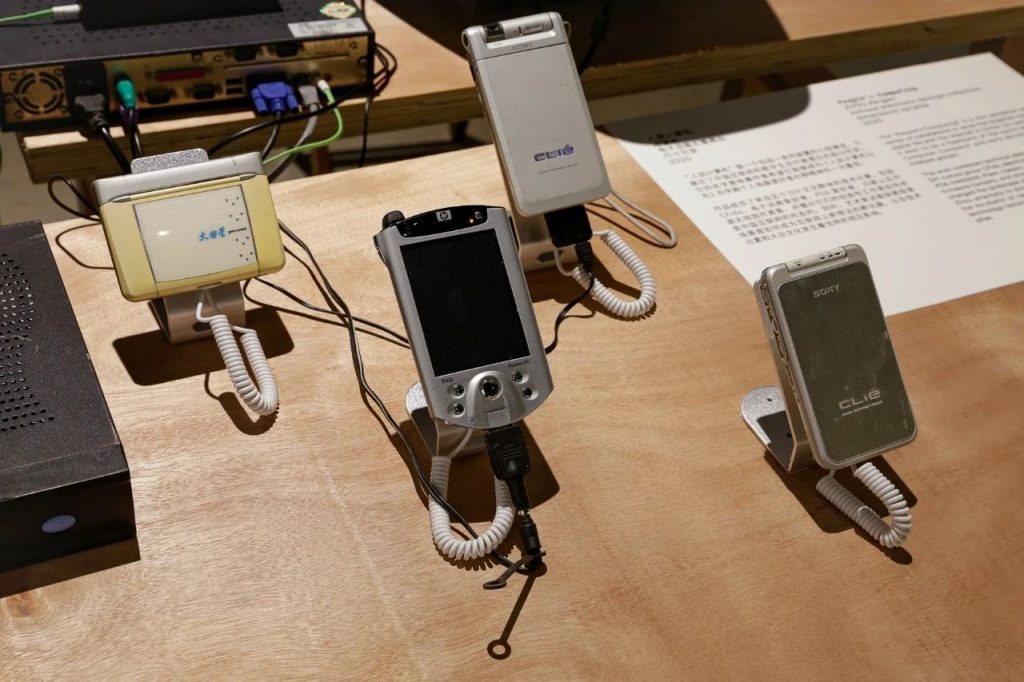 ZHOU Pengan
Computer museum in the web, 2020
antique electronic devices collection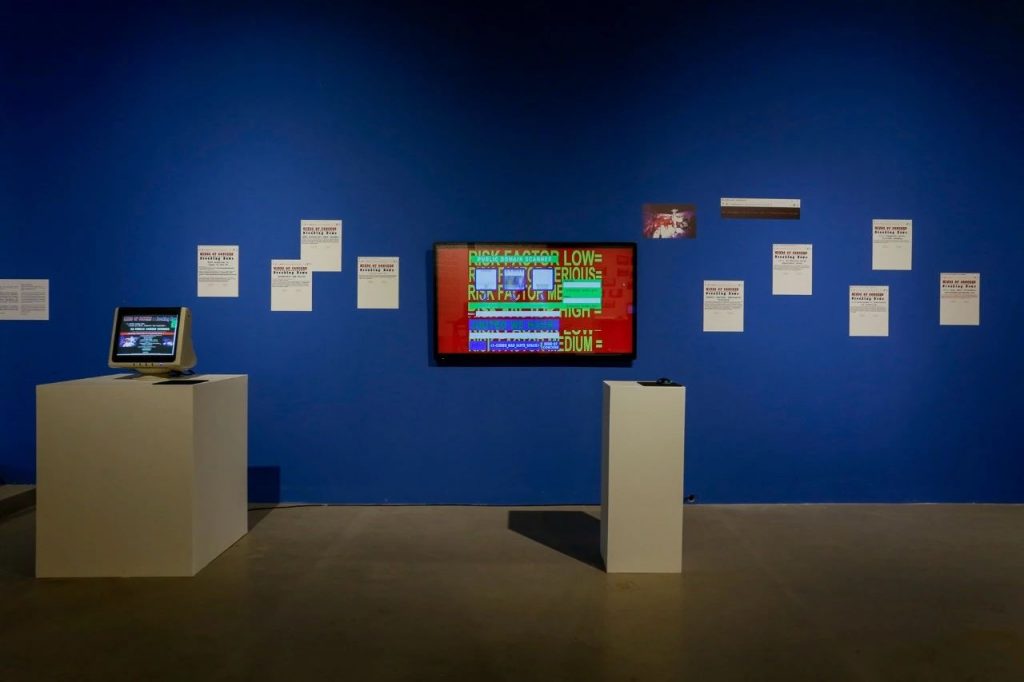 Knowbotic Research
Minds of Concern, 2002
Server: apache, mysql, python script,python cgi scripts; Client: HTMIL, flash (gnash) plugin; unitedwehack.ath.cx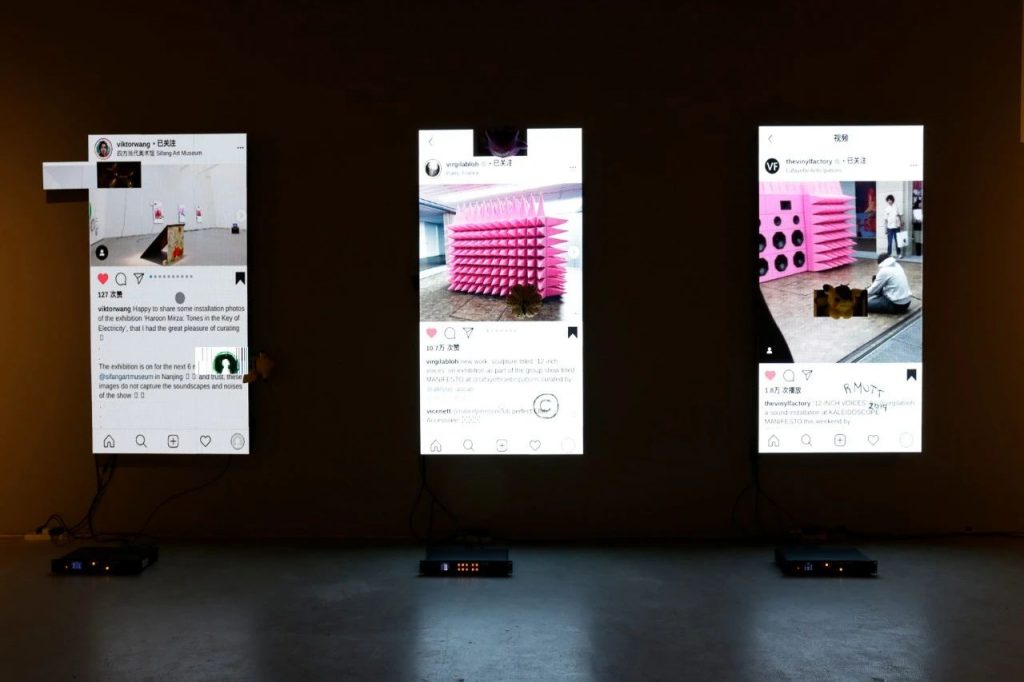 Haroon Mirza
Toy, Biter, Inappropriate Appropriation, 2019
LED video screen, processor, toy, purse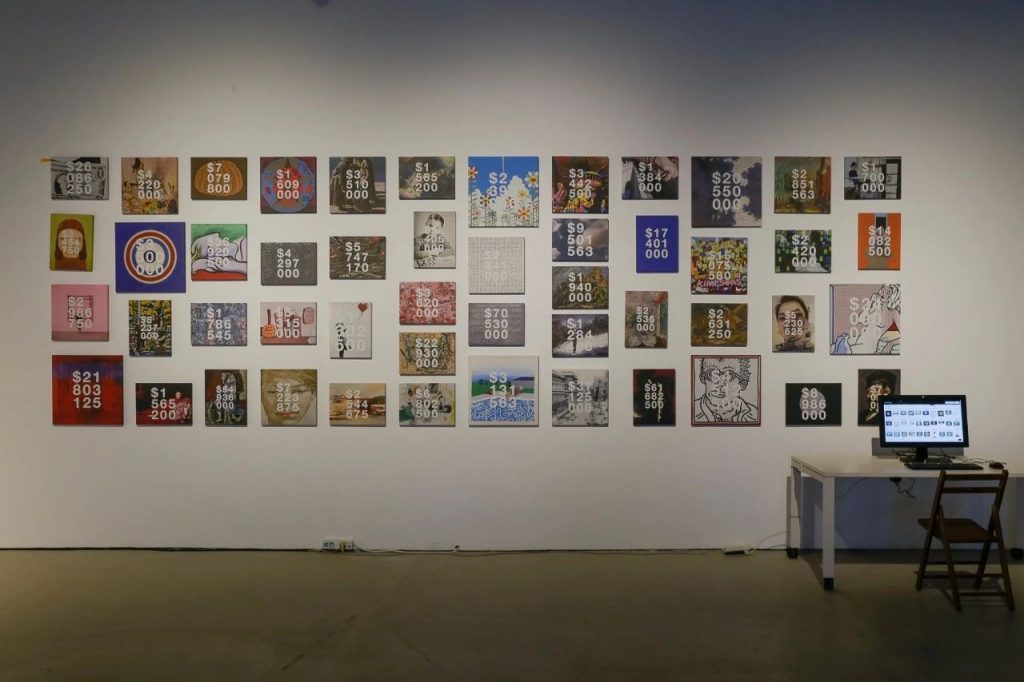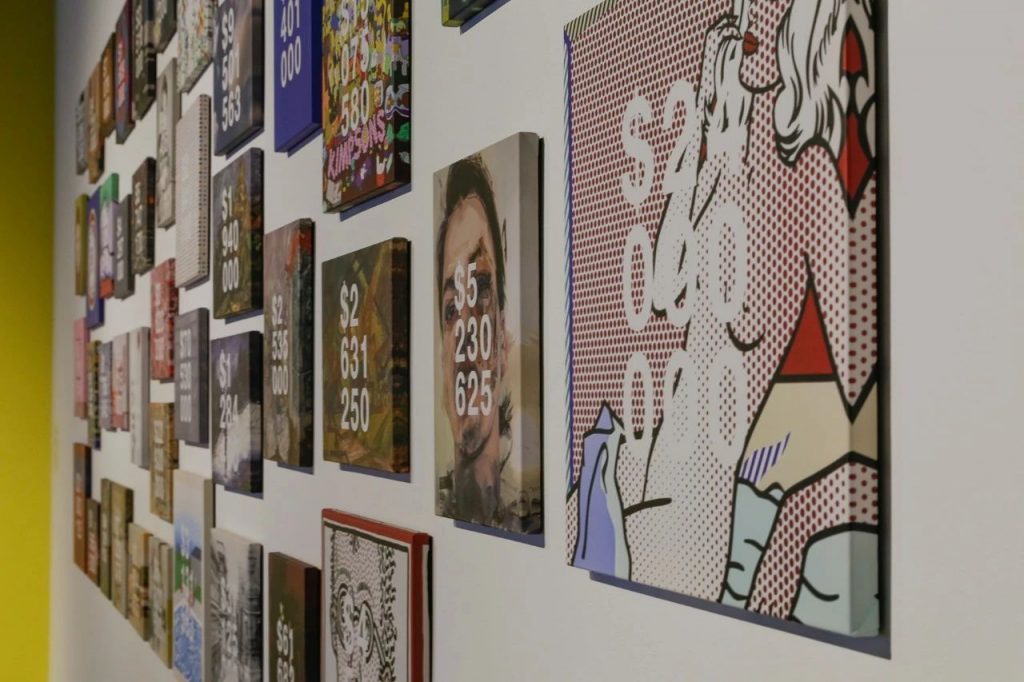 Paolo Cirio
Derivatives, 2019
Inkjet prints on canvas, website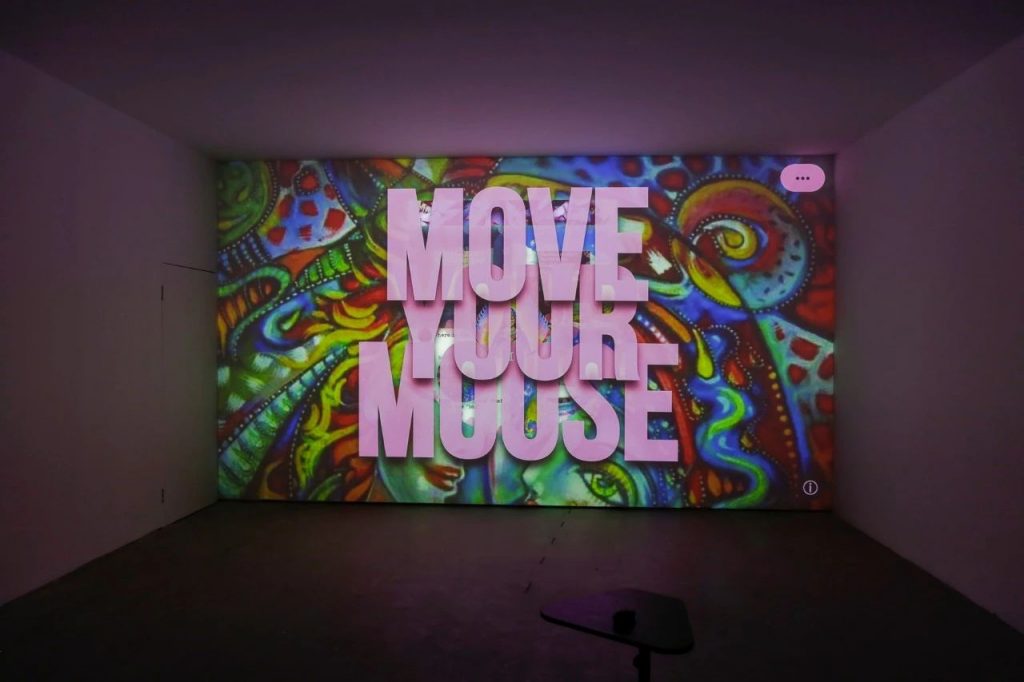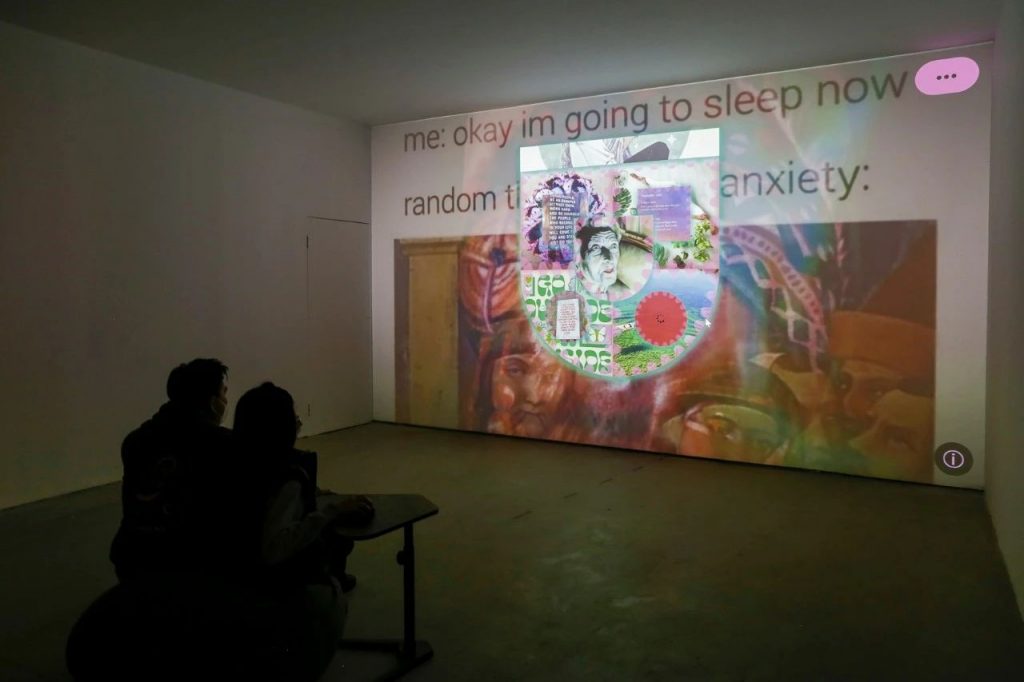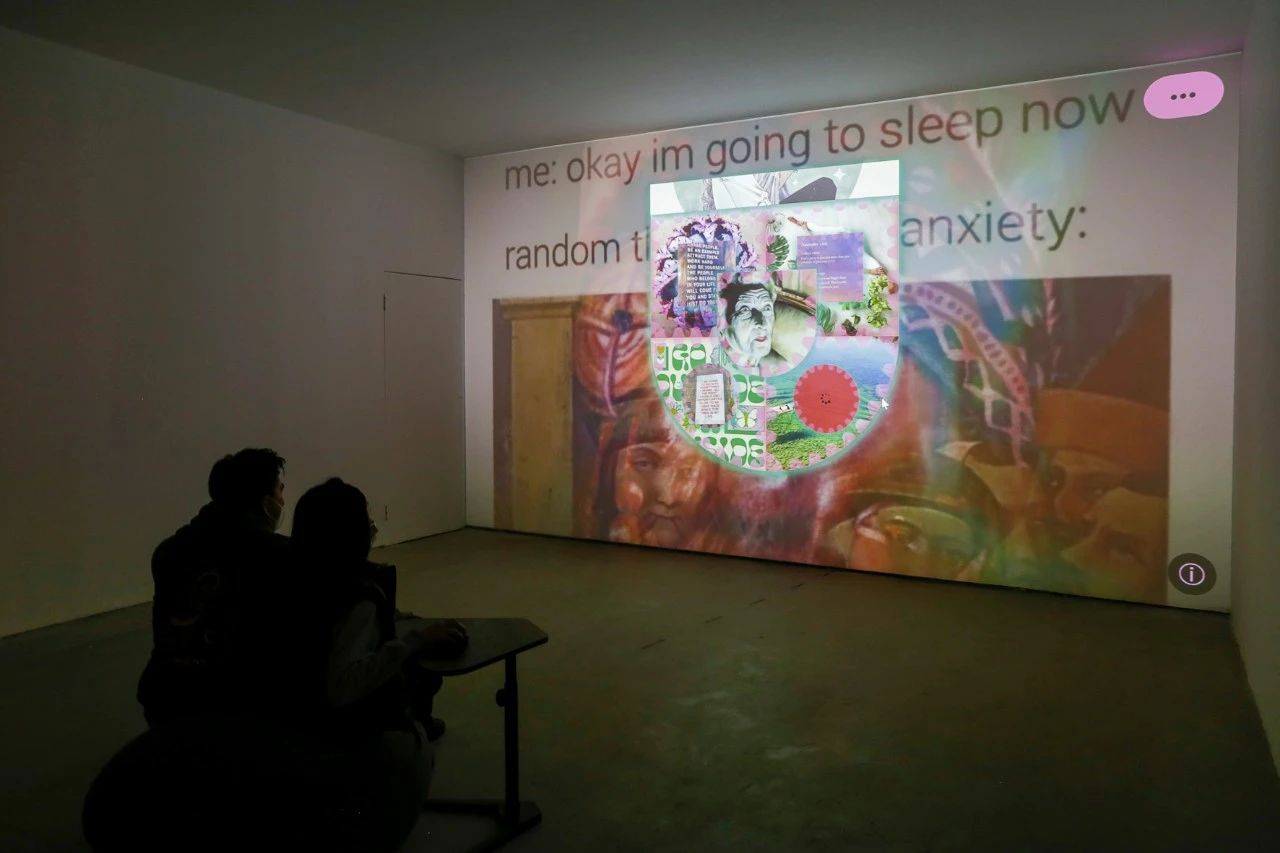 UBERMORGEN
Breitbart Red,2020
webpage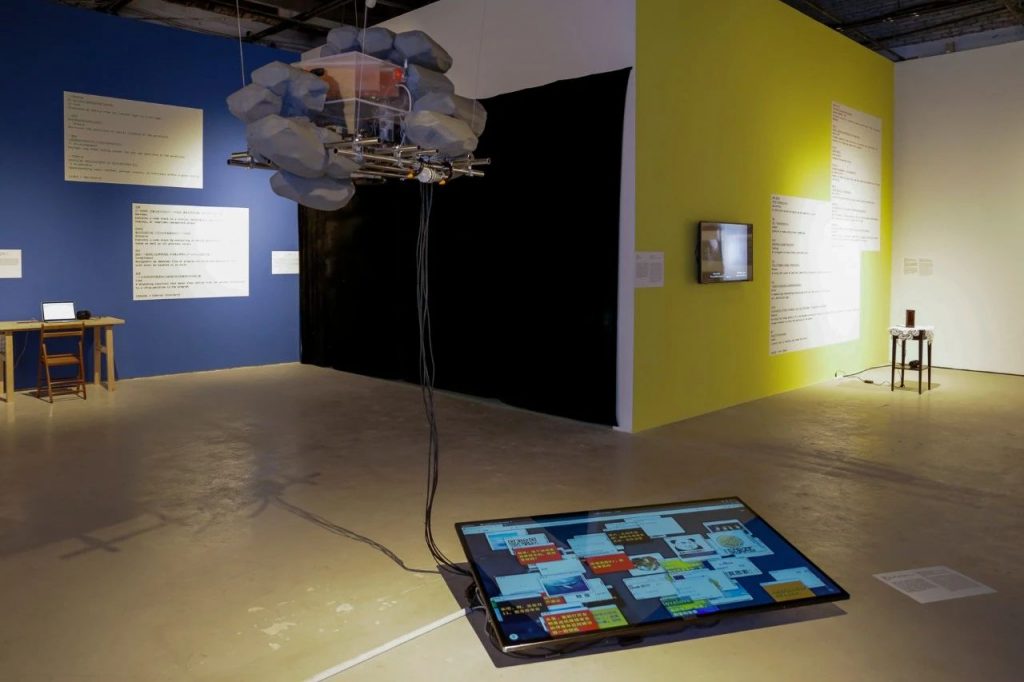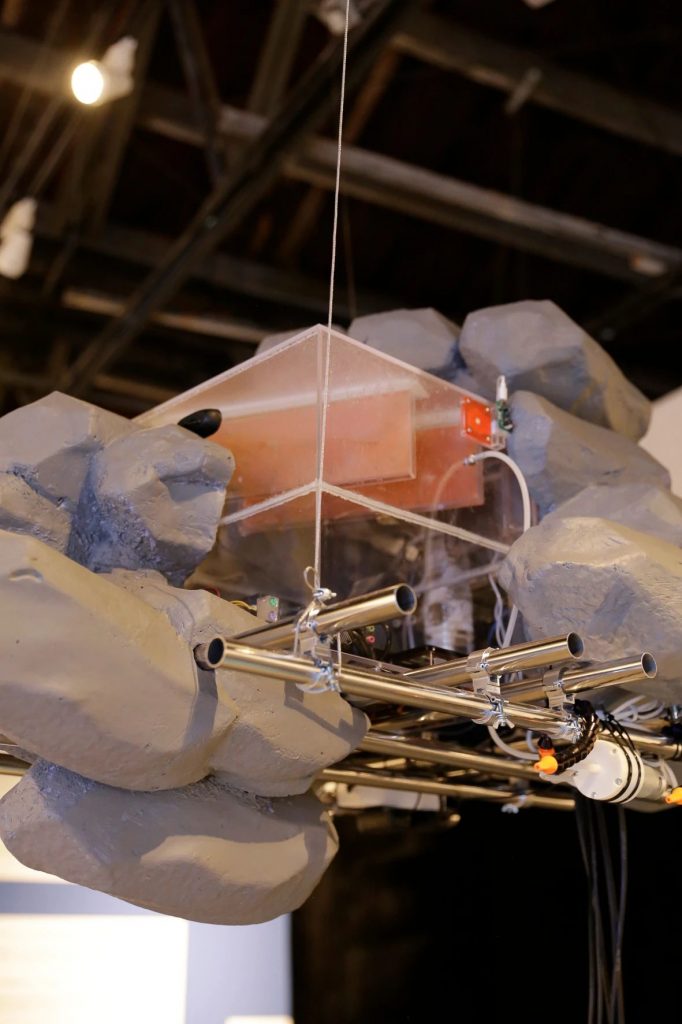 CHEN Pengpeng, LIU Xing,LIANG Yuhong,XU Haomin,ZHAO Hua
Miasma of the Rocks, 2020
Web page,screen, motherboard, rhodotorula, sensors, air pump, metal, acrylic, custom software, among others.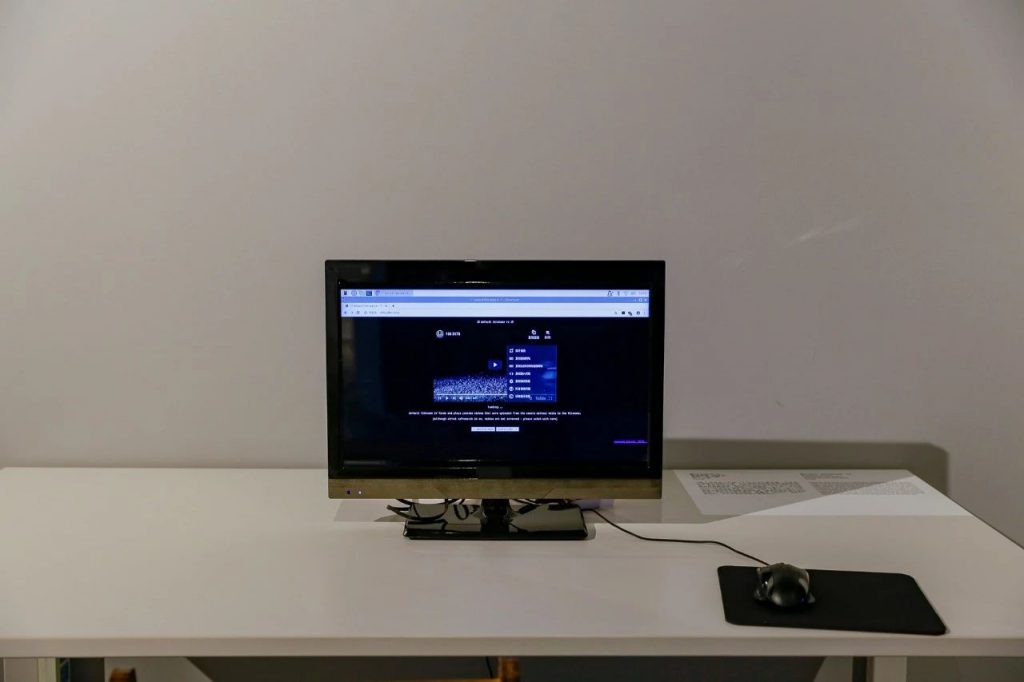 Everest Pipkin
Default filename tv, 2019
Software, screens
Dimensions variable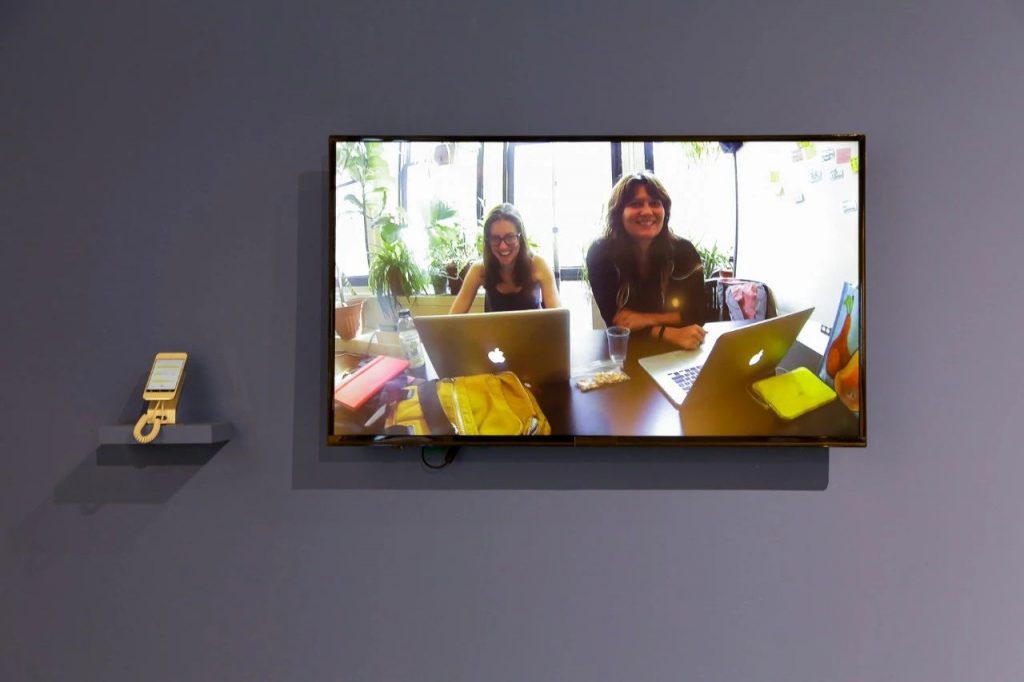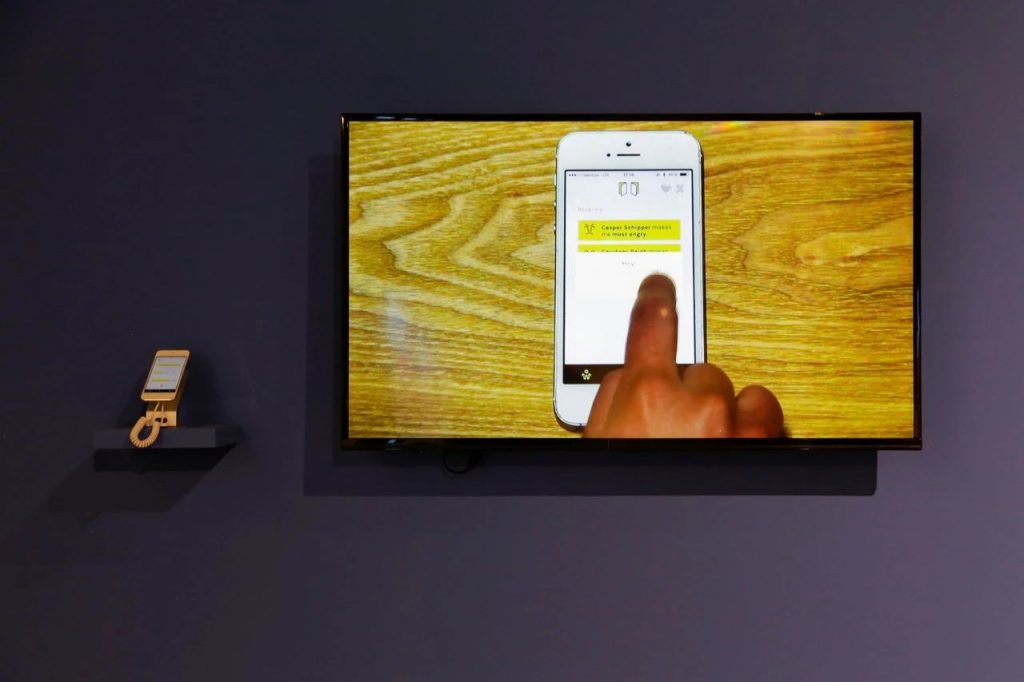 Lauren Lee McCarthy and Kyle McDonald
pplkpr, 2015
App
Organized by 

Online co-presentation with

In collaboration with
artport / The Whitney Museum of American Art
Special Thanks