Research Residency & Artist Talks
BDTB:Beyond Digital – Towards Biological
Artists:
Laura Beloff
Jonas Jørgensen
Stig Anton Nielsen
David Kadish
Stavros Didakis
Residency: 2017.12.12 – 12.20
Artist Talks: 2017.12.20 (Wednesday), 14.00 – 17.00
Language: English (with Chinese interpreting)
Venue: Chronus Art Center (No.18, No.50 Mo Gan Shan Rd, Shanghai)
Organized by Chronus Art Center
Supported by IT University Copenhagen & Danish Agency for Science, Technology and Innovation
About the Research Residency
Beyond Digital: Towards Biological (BDTB) will form a network for developing a research framework for techno-organic practice in crossing of the two faculties' expertise in the arts and the sciences and foster potential for radical innovation and public engagement. Where previously technology has often been defined and developed in contrast to the natural world, newer technologies are increasingly reshaping the boundaries between the technological and the organic. A new wave of innovations is emerging at the intersection of digital technology and the organic matter; from environmental sensing and bio-IT-technologies to synthetic biology, and to algae-generated energy.
During the short residency, BDTB-researchers work closely with CAC Lab to experiment and explore the boundaries between different concepts of life - from artificial chemical life, to biological life, and computational life in silico. These experiments include a hanging small-scale robot that presents computational life, which nurtures and maintains the artificial chemical life evolving in petri-dishes. Another experiment will investigate the relation between biological living organisms, plants, and soft-robotic elements that embody life-like qualities on the scale of humans and animals. These experiments constitute an installation as a proto-environment that presents one type of hybrid ecology, which includes various living and non-living actors. The research and practice of BDTB seek to question different taxonomies of life, both artificial and natural. Through the installation, the researchers enable conditions for a wide spectrum of life-forms to assemble into novel configurations with unique and emergent dynamics.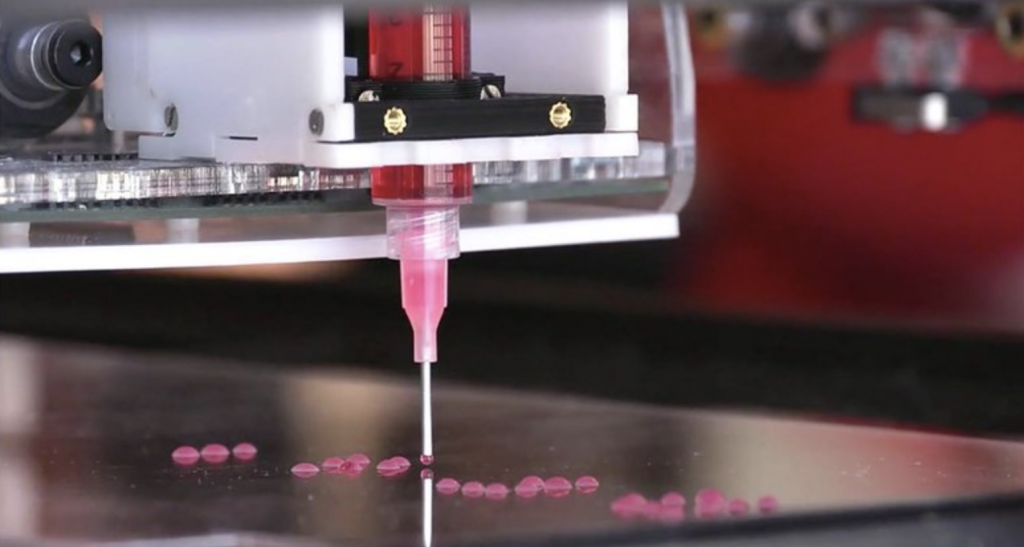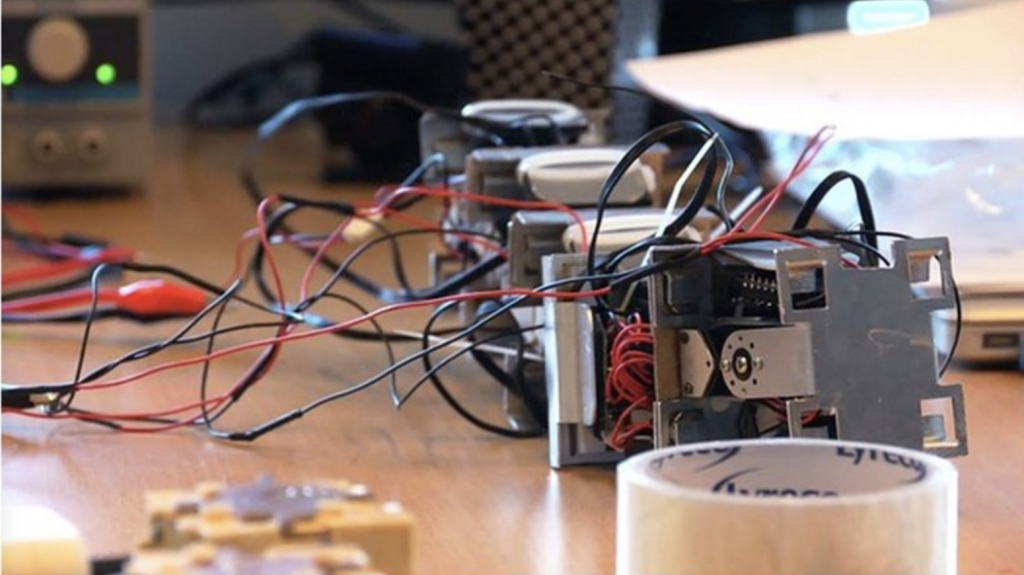 Previous works by BDTB
About the Artist Talks
As the part of the outcome, BDTB-researchers will do a series of artist talk based on their own research focus:

1.
Design of Nature
The merger of technology and biological matter is currently evolving in many different levels. The dichotomy between biological and technological is shifting boundaries and there is no longer a clear division between things, which emerge from nature, and things that are designed by humans. Design and engineering principles and methods are increasingly appearing into a growing number of areas, e.g. due to possibilities to manipulate and modify biological matter. It is becoming obvious that the natural world is increasingly based on man-made design, a development that changes our relation and perception of nature, as well as our understanding of the concept of real. Beloff's research sees that this development is leading to the construction of uncanny nature; a concept based on the M. Mori's idea of "uncanny valley". Where Mori was investigating robots and their human-likeness, the author points towards possible similar sensations concerning man-made biological organisms. The lecture will address the real and uncanny nature present in art & science works that are located in a liminal space – in between what has been and what will come next.
Laura Beloff (Finland/Denmark) is an internationally acclaimed artist and researcher who has been actively producing art works and exhibiting worldwide in museums, galleries, biennales, and art events since the 1990's. She has been a recipient of various grants, art residencies and awards. In 2015-16 she received with partners the largest art grant within Nordic countries from the Nordic Cultural Fund for the project Hybrid Matters. Her recent years' artistic focus includes practice-based investigations into a merger of biological and technological matter; and results to process-based art works and installations. She also has a large body of works on networked wearable objects that are designed for humans use. In a wider perspective, Beloff's artistic research investigates the relationship between technologically enhanced human and his/her enhanced and manipulated environment – both of which are currently increasingly evolving towards new types of existences. All these investigations engage with the fields of art & science, biotechnologies, biosemiotics, and information technology in connection to art, humans and society.

2.
Soft Robot Aesthetics and Materiality
The talk presents ongoing research on the aesthetics, materiality, and ecological potential of soft robots. Jørgensen will give a broad introduction to central aspects of technical soft robotics research and discuss select examples of soft robots in media art. His research identifies different notions of soft materiality and argues that soft robotics as a phenomenon should be seen as giving prominence to the enactive and processual potential of soft matter. Against this background, Jørgensen's own practice-based research on soft robotic visuality, haptics, and movement will be discussed.
Jonas Jørgensen is a Danish researcher, media art practitioner, and educator. He is formally trained as a physicist (BSc) and an art historian (BA, MA) at Copenhagen University and Columbia University (New York). Jonas is currently a PhD fellow at the IT University of Copenhagen (ITU) with a practice-based project that interrogates soft robotic technology through art and aesthetics.Jonas' writings have appeared in a number of peer-reviewed and popular outlets including edited volumes, artist monographs, exhibition catalogues, art pedagogical journals, and conference proceedings. His collaborative artistic work has been exhibited at art institutions in Denmark, Norway, and Finland. He has given lectures, presented papers, and organized workshops on soft robotics and robotic art at a number of international events including ISEA, Pixelache festival, MOCO, and MediaArtHistories.

3.
Braided Robots - Mixed Substrate Computation

Robots can be defined as entities that based on stimuli from their environment autonomously sense interpret and react. Robots can perform such cognitive tasks through embedded electronics but it is to a high degree necessary for them to make use of their structural bodies as well. Examples demonstrate how computational can be entirely offloaded to the material and structural composition of the robot body. Soft robotics have already demonstrated some capabilities in the area of material computation and cognition, however we propose a novel form of robots entirely constructed from composites of filament material structured in braids.
Stig Anton Nielsen (PhD) is Postdoc at the IT-University, Dept. of Computer Science and member of the REAL group. His research combines notions from arts, science and technology with the focus on embodiment and different aspects of computation. Since his graduation from the Royal Danish Academy of Fine Arts 2008, Stig Anton was project architect at COBE Architects, as well as Assistant Researcher for Martin Tamke at the Center of Information Technology and Architecture at the Royal Danish Academy of Fine Arts (CITA). Stig Anton Nielsen has been involved in numerous projects dealing with rapid prototyping and CNC fabrication through digital techniques and he has been invited to run international students workshops on ideas of physically informed approaches in architecture in both Warsaw PL and Manchester UK. His current research is based on a new strand of structures for both soft and rigid composite robots called braided robots.

4.
Tomorrow's Ecologies
Hybrid ecosystems exist in a liminal state. They are not quite ecosystems "as-they-were" and yet the exist, operate, and function as ecosystems. They are modulated by human activity - and in this case, robotic activity - but they are still bound to their former realities. This talk explores the position of robots in these hybrid ecosystems, specifically in relation to ecosystems that produce food, through historical examples and a case study involving the hanging robot that we have developed.
David Kadish is an artist and engineer whose work focuses on the complexities of bio-robotic ecosystems. He is currently immersed in the exploration of hybrid agro-ecologies, where plants, robots, and humans grow multifaceted food ecosystems. He holds a B.A.Sc in System Design Engineering from the University of Waterloo (Canada), an M.A.Sc in Mechanical Engineering from the University of British Columbia (Canada), and an MFA (Master of Fine Arts) in Interdisciplinary Studies from the University of British Columbia (Canada), and is currently working on his PhD at the IT University of Copenhagen.

5.
Transdimensional Ecosystems & Extended Consciousness
Our current almighty techno-gods have successfully managed to deliver their utopian promises; immediacy, satisfaction, engagement. The manifested reality is now enhanced, augmented, and glitched, offering to the creative mind saturated desires that redefine the limitations of our bodies, consciousness, and imagination. The repercussions have dwelled the core of human existence, reshaping as well our understanding of what Art is, or what it can ultimately become. Examining this transitional phase in Post-Digital China, trends and patterns begin to flourish and reproduce, demonstrating that the artistic exploration is not limited to traditional tools and resources, but spans across electronics, digital media, artificial and evolutionary systems, virtual cyberspaces, as well as organisms, bodies, and cells.
Stavros Didakis (PhD) is an international maker, researcher, and academic, creating interactions, systems and installations, challenging preconceptions and speculations on possible technological futures with practices that merge various disciplines, such as computational media, Internet of Things, interface design, as well as sonic, visual, and interactive art. His current research focuses on the development on architectural augmentations and inhabitant personalization, exploring sensorial interfaces and technological frameworks as extensions of human environments. At present Stavros is an Associate Professor at the University of Plymouth (UK), and a Visiting Lecturer in Peking University and South University of Science and Technology (China). Stavros has won grants and awards in creative technologies, he has exhibited his interactive works in international exhibitions and biennale, and he has also made numerous publications in conferences, journals, and books.

Free admission. To reserve a seat, please click here.