Guest: Hu Jieming, Shi Yong,Lu Leiping,Richard Castelli,Zian Chen
Date: 2014-05-11  14:00 ~ 2014-05-11  16:00
Address: Bldg. 18, No. 50 Moganshan Road, Shanghai
Language: Chinese and English (with Simultaneous Interpretation)
About Round Table Tour:
Using new media as his means of artistic expression, what Hu Jieming has accentuated is not so much the newness of mediality, but its gilded datedness that one can perceived from the materials he applied, whereby the length of time itself is brought to the front by the contrast. From Witness·Game in 1994 to Tai Chi this year, Hu's vast body of work was rendered with his play of forms and is enriching by the converged attention to the sense of history, and from personal impulsive led by chance towards a collective cultural aspect. The meaning of Hu Jieming's oeuvre is, in many ways, multiple and has to be deciphered in a dynamical reading. This round table creates an intellectual entrance for Hu Jieming's latest solo show by the discussion about the new media and the consciousness of time and Hu's singular approach of his enthusiastic quest for an image to come.
The Speakers:
Hu Jieming was born in 1957 in Shanghai. He is one of the pioneers of digital media and video installation art in today`s China. One of his primary themes is the co-existence of the old and new in a modern society. In his art he constantly comments upon, and questions, this concept with a variety of media including photography, video, digital interactive technology. He continuously conducts creation and experimentation, and his work were exhibited and collected widely at home and aboard.
Shi Yong (b.1963), graduated from Light Industrial School, Fine Arts Department. He resides and works in Shanghai. Shi Yong has exhibited widely since the early 1990's. Recent shows include Face, Minsheng Art Museum, Shanghai (2012); Grasstress 2011, Venice, Italy (2011); Negociation, The Second Today's Documents, Today Art Museum, Beijing (2010)
Lu Leiping, currently enrolled as a PhD student in Chinese Art History at China Academy of Art where she served as an employee at its library before she moved to Shanghai. Since then, Lu communicates herself to contemporary art while working at a number of prestigious institutions, such as Shanghai BizArt Center and ShanghArt Gallery. At present, Lu is a lecturer in College of Fine Arts at Shanghai Normal University as well as Director of Archives Center at Xiling Yinshe Auction Co., ltd, a top-ranking auction company in China.
Richard Castelli is the director of Epidemic and curatorial practice has been in Berlin (Berliner Festspiele, Martin-Gropius-Bau), Shanghai, Roma (with Romaeuropa, also at MACRO), Istanbul (Borusan Foundation) and France (last one in Paris until January 2015 about Robotic Art). He is the producer of Bruyère, Du Zhenjun, Dumb Type, Granular Synthesis, Hentschl?ger, Langheinrich, Lepage, Jeffrey Shaw, Takatani and Teshigawara. He produced several 360°, immersive, interactive or 3D artworks. He was the Senior Curator of Lille 2004 Cultural Capital of Europe.
The Moderator:
Zian Chen works as curator and freelance writer mainly based in Taipei. He has curated Prattle (2010) at Kuandu Museum of Fine Arts in Taipei and Collected Matters (2013) at ICC in Sapporo. He also co-curated Live Ammo (2011) at MOCA Taipei, Video Acrobatics (2010) and Post Office (2012) at Pingpong Art Space. His serial writing, Possible Exhibitions, examines the boundaries of art criticism via fictionalized subjects.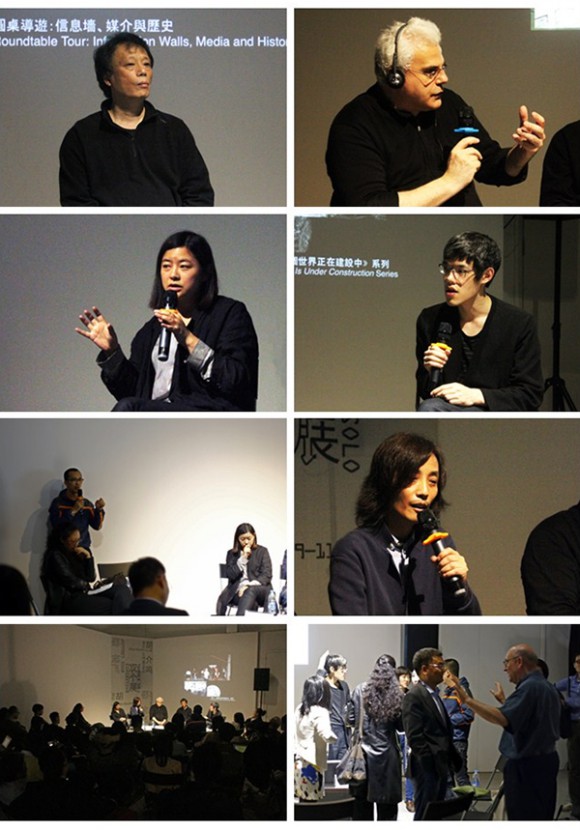 Video: