Chronus Art Center (CAC) is pleased to announce the third commission with artist LIN Tianmiao for the forthcoming edition of the "Art & Technology@" cycle (A&T@|2017-2018). LIN Tianmiao will collaborate with the R&D team at CAC to develop a unique media artwork exploring novel artistic potentials via cutting edge technologies.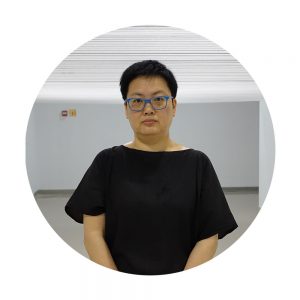 LIN Tianmiao, born in 1961 in Taiyuan, China, lives and works in Beijing, China. LIN studied in the Fine Art Department, Capital Normal University, in 1984. She went to the United States in 1988. After graduating from the Art Student League in New York in 1989, she then worked as a designer in New York for almost 7 years. In 1995, LIN returned to China from New York and with a series of works including The Temptation of St. Teresa, The Proliferation of Thread Winding, Pants, Trees, featured in exhibitions that were organized in the form of "Open Studio," she became recognized as an important figure in experimental art.  Also, LIN is among the first generation of Chinese female artists who have achieved international recognition. Her early works are known for her practice of thread winding in which she binds the material – usually silk, hair, cotton, or felt – tightly around objects that she either found or crafted. Departing from circumstances and experiences of her own, LIN further explores how one's social identity is connected to the society, questioning the narrowly defined identity of woman under traditional values. Her recent works employ a variety of media including large-scale installation, sculpture, photography, video, among others, suggesting that the artist no longer confines herself to the theme of feminism.
LIN's work has been exhibited internationally, including Istanbul Biennale, Turkey (1997); Shanghai Biennale, China (2002); Ireland Biennale (2002); Gwangju Biennale, South Korea (2002, 2004); and Setouchi Triennale, Japan (2016). In 2012, the Asia Society New York presented "Bound Unbound: LIN Tianmiao," LIN's first solo exhibition in the United States; in 2015, her solo show entitled "1.62M" at the HOW Art Museum was designed as a farewell to "feminism." LIN's work can be found in public collections internationally, including the Brooklyn Museum, New York; Museum of Modern Art, New York; National Gallery of Australia; San Francisco Museum of Modern Art, California; M+, Hong Kong; Seattle Art Museum, Seattle; Singapore Art Museum, Singapore; Centre Pompidou, Paris.
Previous Works of the Artist
Rotation – Revolution, 2016
Material: Polyurea,steel structure, acrylic paint, silk threads, mixed media
Dimension: Variable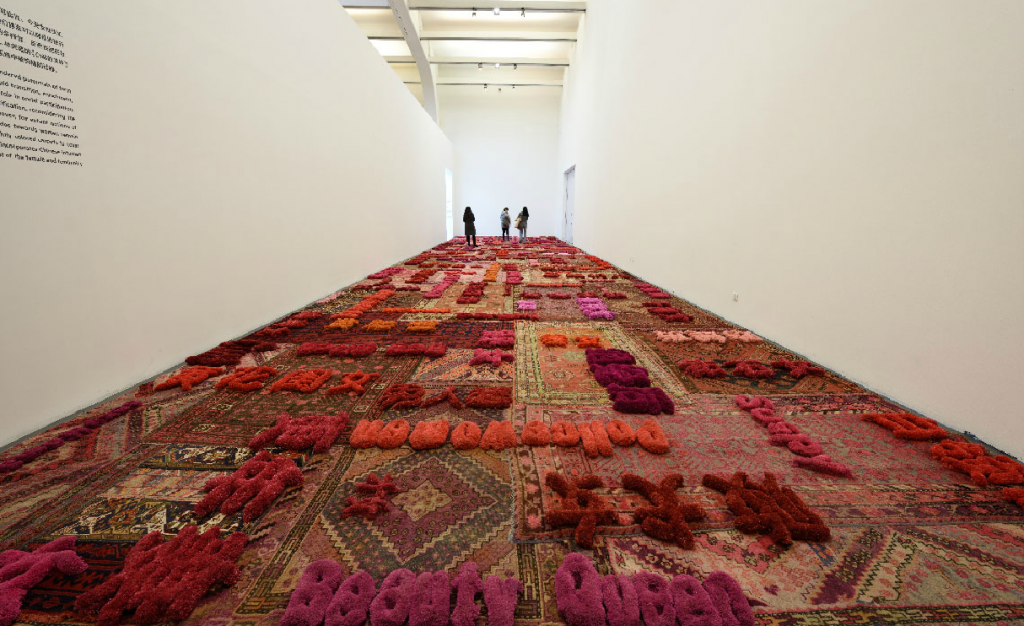 Protruding Patterns, 2014
Material: Woolen carpets
Dimension: 150 Sqm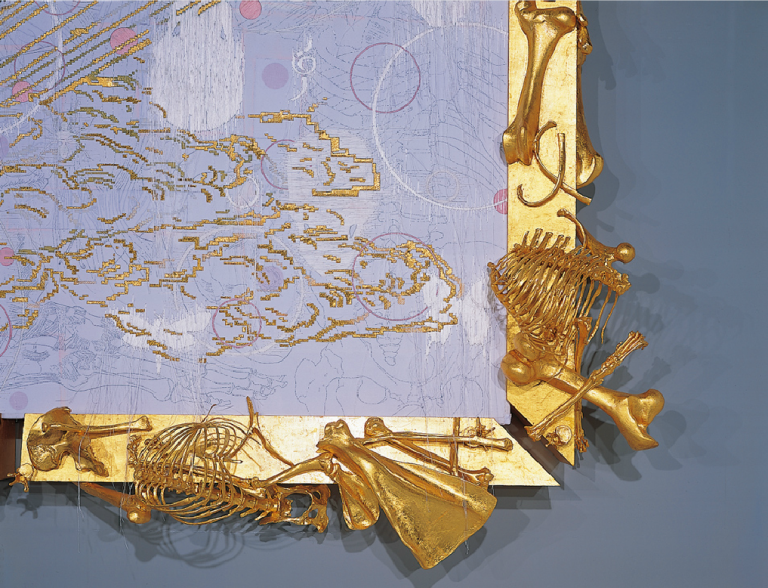 The Same (The Same for N Times), 2011
Material: Embroidery; linen cloth, silk cloth, golden silk threads, silk threads; wood frame, synthetic skeletons, polyurea and gold leaf
Dimension: 520cm x 307cm x 41cm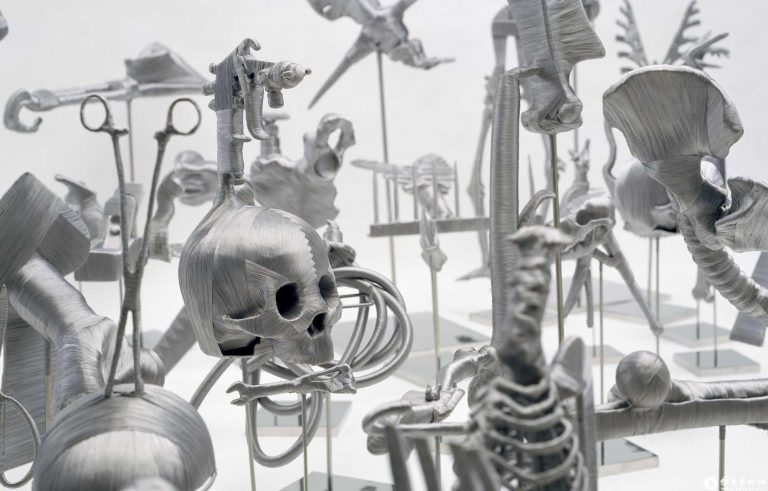 The Same (More or Less the Same), 2011
Material: Polyurea, silk threads and stainless steel stands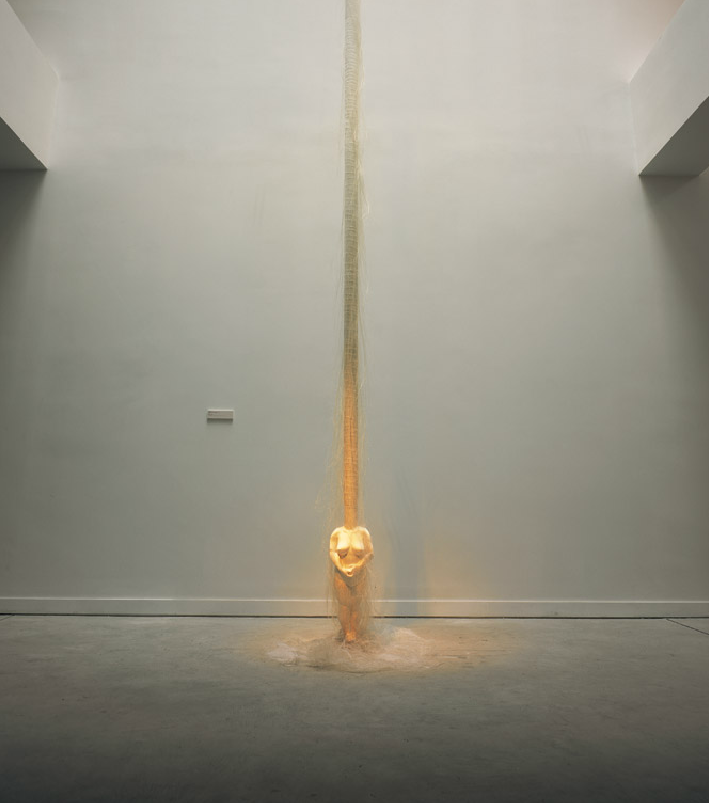 Mother's!!! - Stand, 2008
Material: Polyurea, Silk cloth, silk thread, cotton thread
Dimension (Entire series): 250-400 Sqm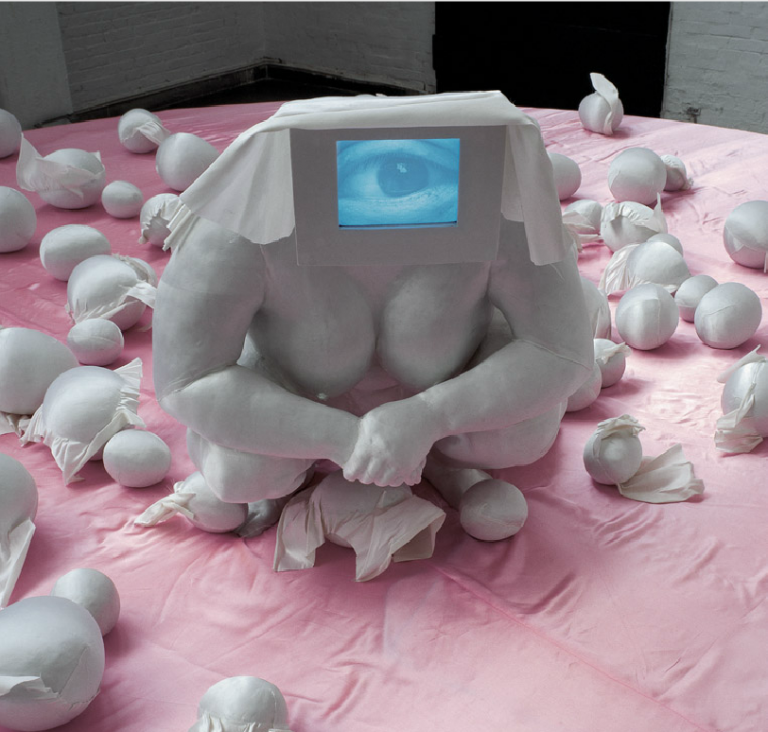 Non Zero - Procreating, 2004
Material: fiberglas, silk, mixed media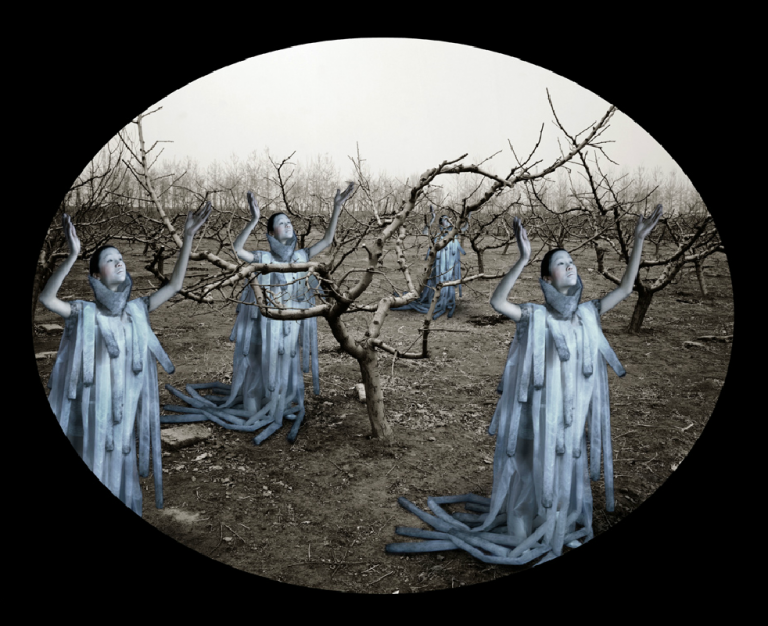 Here? or There?, 2002
Series: Photo, Video Installation, Performance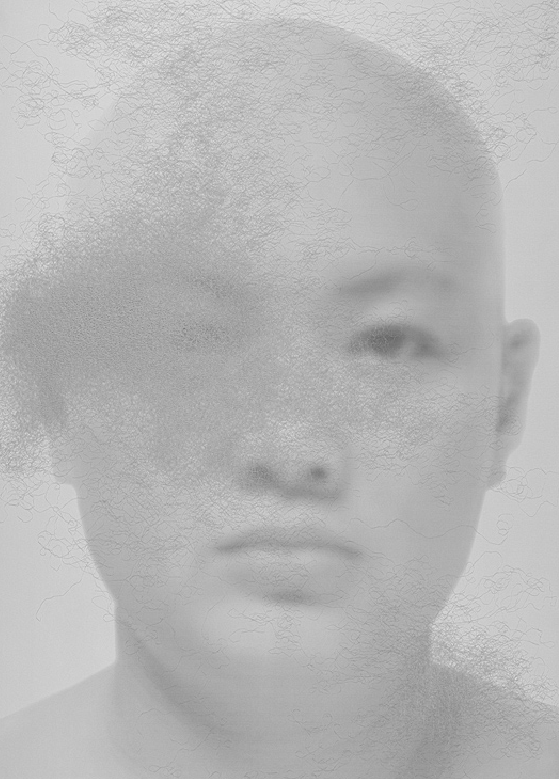 Focus, 2001
Material: C-Print, thread, hair
Dimension: 168cm(H) x 138cm(W)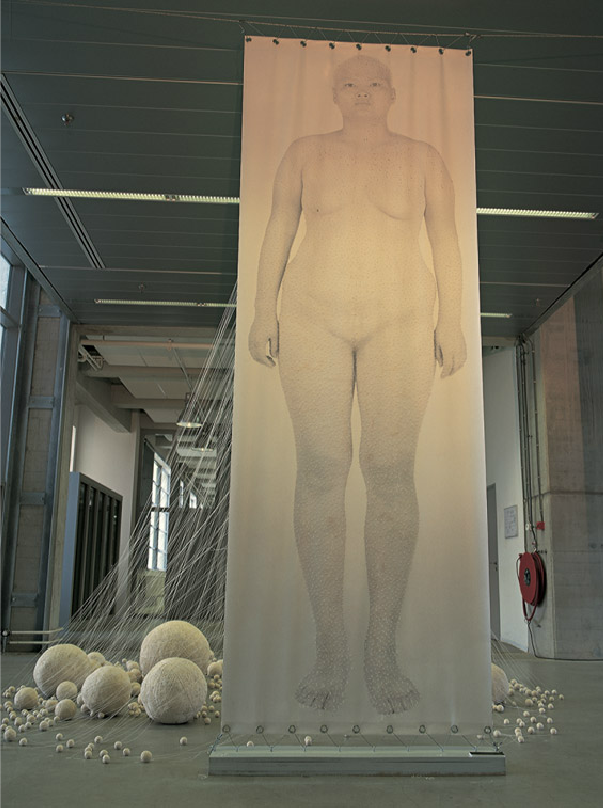 Spawn, 1999
Material: Photograph, white cotton thread balls
Dimension: 4m (H) x 1.3m (W) (the size of the image imprinted on scrim) 
The Proliferation of Thread Winding, 1995
Material: white cotton thread, rice paper, twenty thousand needles (twelve to fifteen cm in length), one bed, video, television monitor
© Photos: Courtesy LIN Tianmaio Studio
About "A&T@"
"A&T@"(Art&Technology@) is a program initiated at Chronus Art Center (CAC), which aims, through resuscitating the valuable legacy of experiments in art and technology from the mid-20th century, to come to terms with the challenges of a technologically constructed timespace. To date, "A&T@" has successfully completed two commissions by Chinese artists LIU Xiaodong and YAN Lei. The outcome of which have been exhibited in conjunction with other international artists at CAC, ZKM | Center for Art and Media. Future exhibition venues include Nam June Paik Art Center.
Previous Commissions:
1st Edition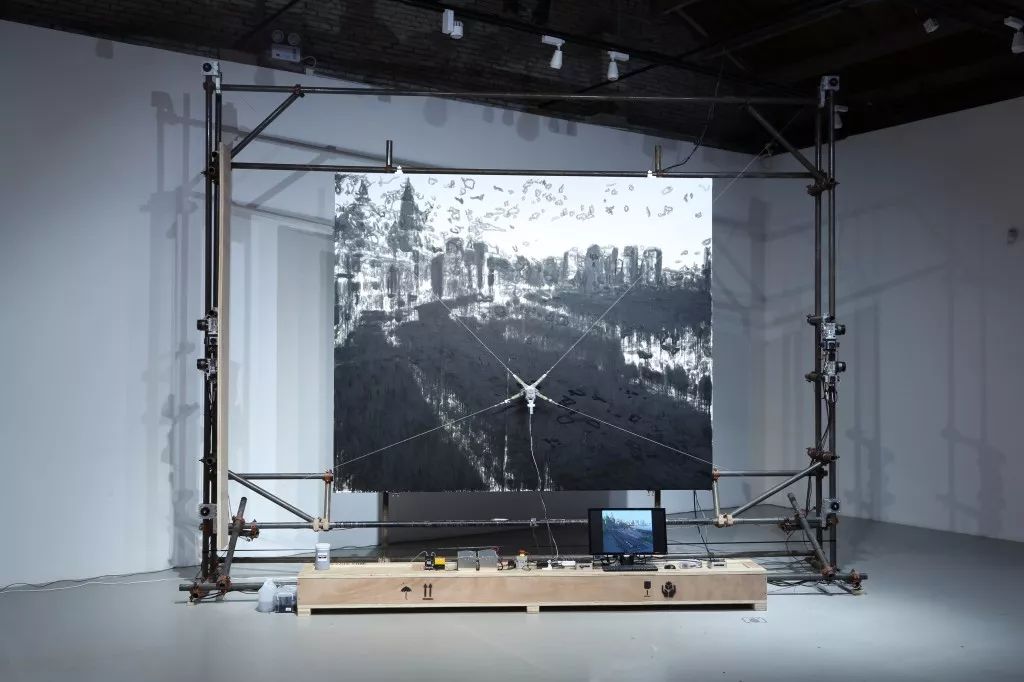 LIU Xiaodong: Weight of Insomnia, 2015-2016
Installation with realtime captured video stream, 3 robotic painting machines,projection, canvas.
Variable dimensions
2nd Edition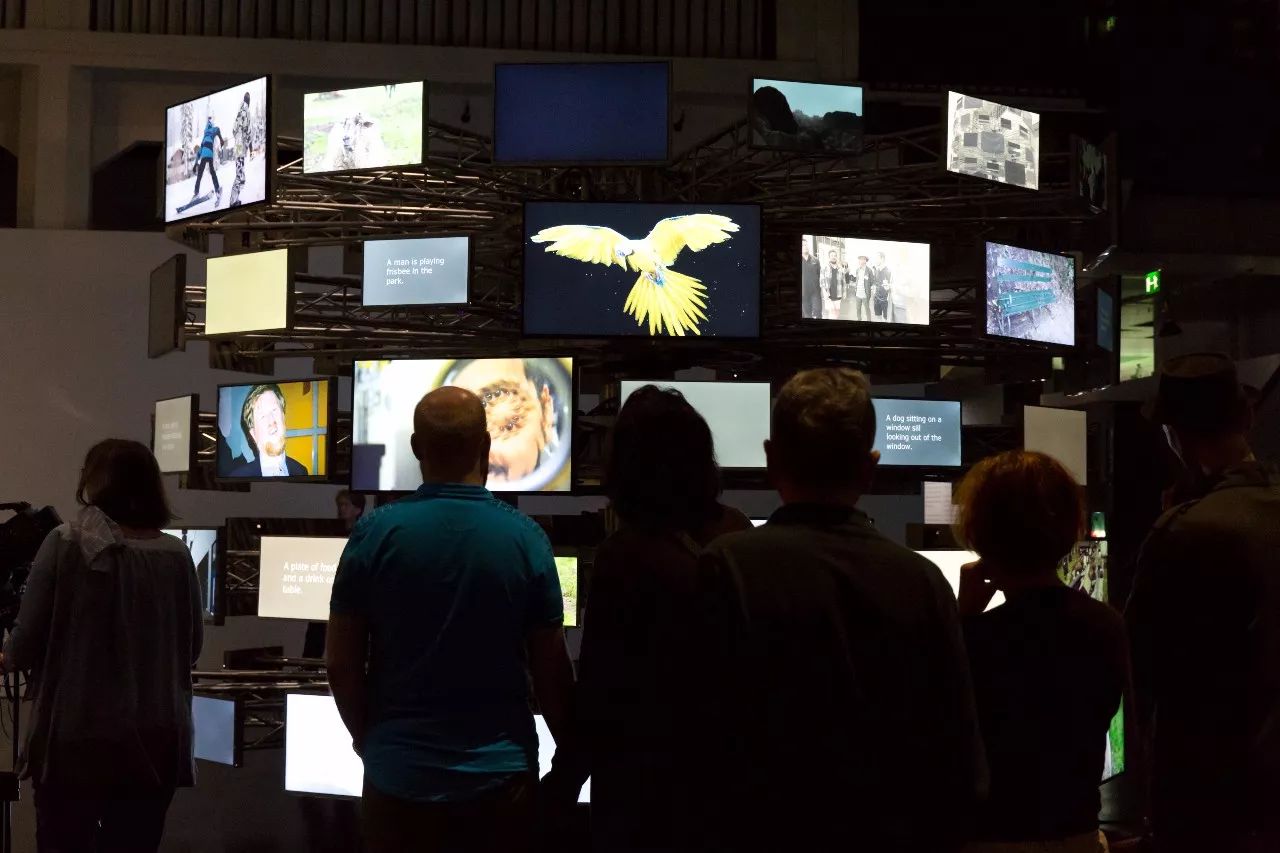 YAN Lei: Rêverie Reset, 2016-2017
80 screens, 5 computers, 1 router, 1 server, custom software, steel, cables
Dimension: 3485mm (height) x 4806 mm (diameter)
Partner institutions:
Chronus Art Center (Shanghai)
ZKM | Center for Art and Media (Karlsruhe)
Nam June Paik Art Center (Seoul)