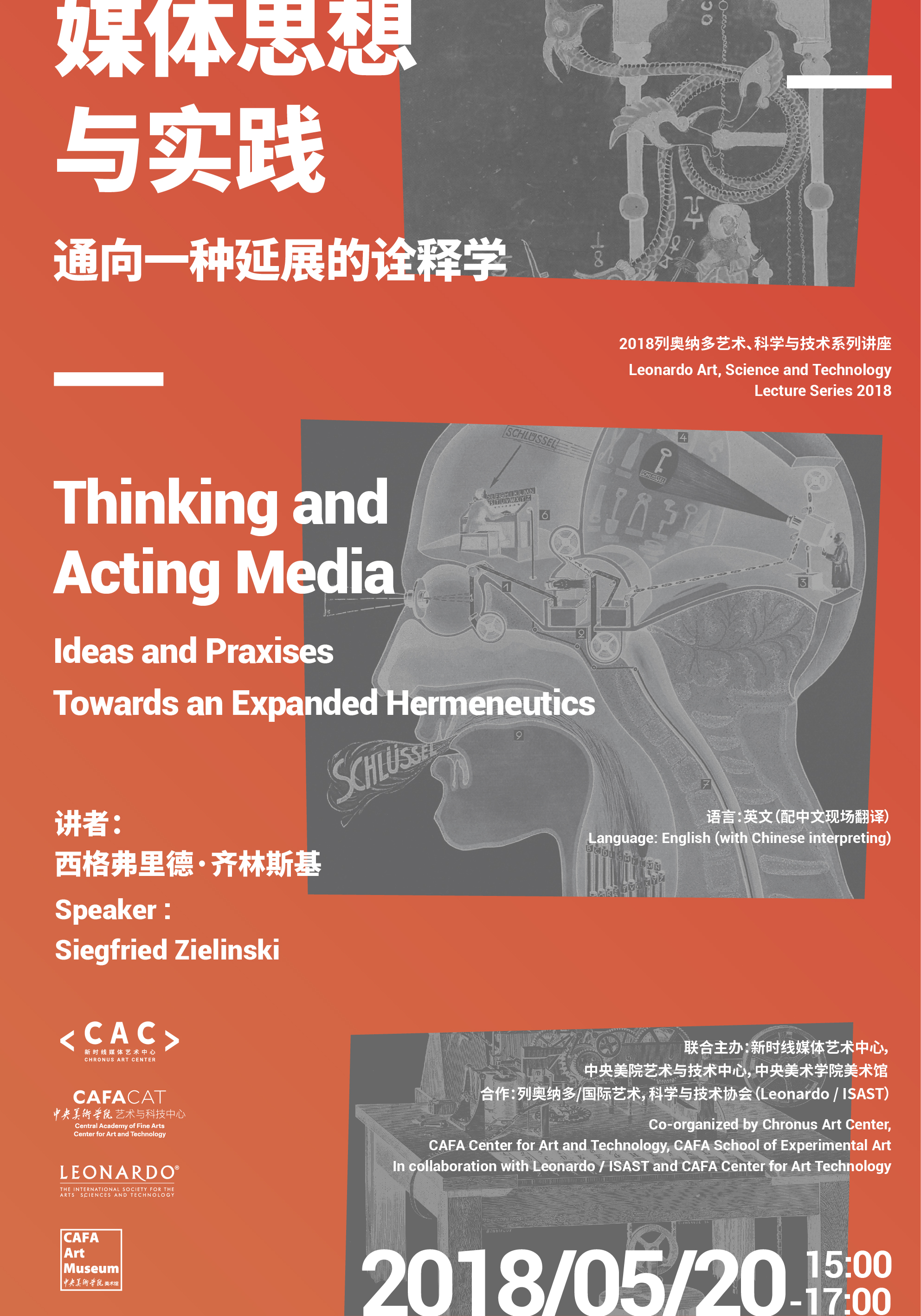 Leonardo Art, Science and Technology Lecture Series
Thinking and Acting Media 
Ideas and Praxises Towards an Expanded Hermeneutics
Speaker:
Siegfried Zielinski
Date: 
20.05.2018 Sunday
Time: 
15:00 – 17:00
Language: 
English (with Chinese interpreting)
Venue: 
Chronus Art Center (No.18, No.50 Mo Gan Shan Rd, Shanghai)
Co-organized by Chronus Art Center, CAFA Center for Art and Technology, CAFA School of Experimental Art
In collaboration with Leonardo / ISAST
About the Lecture 
This lecture will provide a tour d'horizont through the ideas, subjects and methods of an archaeology and Variantology of arts and media. A special focus will be on Zielinski's concepts of artistic research within the framework of an inderdependency of the arts, sciences, and technology. Presentations of currant research projects and exhibition projects like Allah's Automata, DIA_LOGOS_Ramon Llull and the ars Combinatoria, 100 Masterpieces with and through Media.
About the Speaker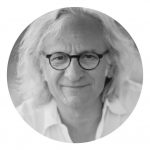 Siegfried Zielinski, Professor of Media Theory, special research field archaeology and variantology of the arts and media at the University of Arts (UdK) Berlin; Michel Foucault Professor of Media Archaeology and Techno-Culture at the European Graduate School in Saas Fee; Rector of the University of Arts and Design Karlsruhe (2016-2018); Director of the Vilém-Flusser-Archive at the UdK Berlin (1998-2016); Founding Director of the Academy of Media Arts Cologne (1994–2000). Publications include: Audiovisions (1999), Deep Time of the Media (2006), […After the Media] (2011), FLUSSERIANA (2015); chief-editor of the seriesVARIANTOLOGY – Deep Time Relations Between Arts, Sciences, Technologies (2005–2010) and numerous other books. Member of the North Rhine-Westfalen Academy of Sciences and Arts, the Academy of Arts Berlin, the Magic Lantern Society of Great Britain;  Honorary Professor and Dr. Phil. at the University of Arts Budapest (Hungary).