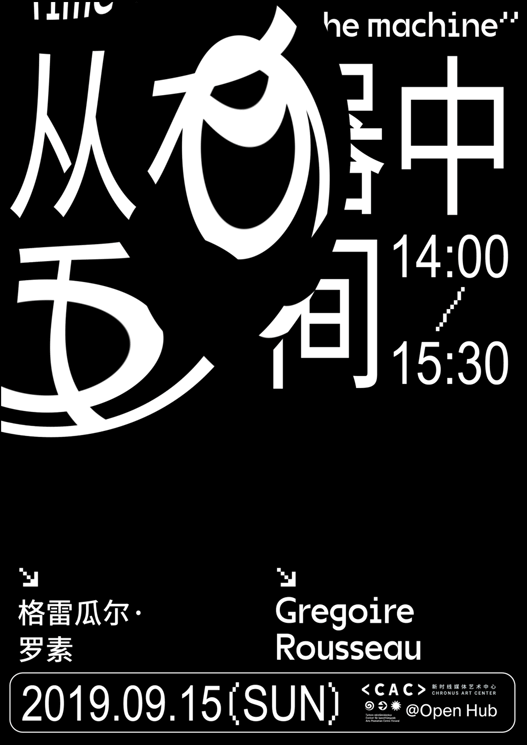 Speaker:Gregoire Rousseau

Date: 

15 September, 2019 (Sunday)

Time: 

14:00 - 15:30

Venue:

Open Hub @Chronus Art Center, Building 18, No.50 Moganshan Road, Shanghai

Language: 

English (with Chinese translation)

Supported by:

The Arts Promotion Centre Finland
About the Talk 
A part of his on-going research on "Electricity as form of energy in the arts", Gregoire Rousseau's presentation will focus on the development of the machine both as a material device together with its intelligence inside.
The idea of a machine that can think dates back way before the invention of contemporary super-computers and its huge data processing power. Already in the 17th century, French philosopher Descartes addressed the philosophical question: Can machine think? A few years later, Leibnitz went on to theorize the binary system concept grounding the foundation for digital technology and related hardware and software. The discovery of electricity in the Physic field did not yield much to machine engineering until the 2nd industrial revolution. Electricity was used to power factories, replacing horses and a steam engine for the most laborious task.
When Max Plank in the turn of the 20th century encountered the weird behavior of black matter, the amazing story of Quantum Physics could begin. As a strong signal, electricity can produce motion, light and sound to reach the sensible world, as a weak signal, electricity operates as means of communication and can activate software within digital platform. Semiconductor components could use this electric current to operate the theoretical bits and open the door to computer Science. Centuries after Leibnitz, Turing proceeded to define the situation clearly by proposing his famous test; how to recognize a machine from a human? Turing question already embeds the point that machine can follow an already defined set of instructions to achieve peculiar tasks.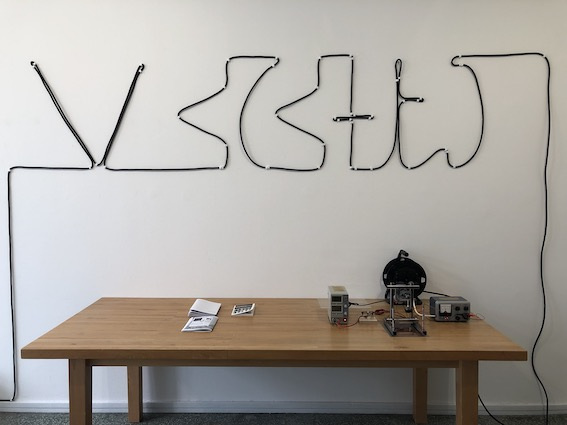 credit to the artist
Echoing Dreyfus's book "What computers can't do", the crucial points at stake within our society can be formulated: can an algorithm think by itself, take the decision for human life and future, and what are the consequences in term of governance? The change of paradigm from classical software design to machine learning and deep learning systems transformed our perception of machines and sets artificial intelligence as a seemingly unlimited competitor to our human brains. Tesla auto-pilot car, Google Deepmind and its new Alphazero chess engine world champion, State-managed fraud predictions, Amazon big data analysis are some of the most notorious examples of artificial intelligence implementation. These applications produce new spaces of practice, research and better understanding of what "we" may define as common future.
Rousseau approach on artificial intelligence intends to work in these new spaces taking inspiration from art practice. "Time as seen from the machine" presentation follows and discusses both the development of human-made machine from its theoretical and conceptual beginning together with an analysis of its related implications in everyday life.
About the Speaker 
Gregoire Rousseau is based in Helsinki, Finland since 2001. He received his Electrical engineering diploma from Espoo Institute of Technology in 2006 and his Master of Fine Arts from Finnish Academy of Fine Arts in 2018. He works as an artist, educator, and provides expertise in technology for art-related project.
Rousseau worked for ten years in Finnish Academy of Fine Arts where he developed the first space dedicated to electronic art practice in 2009, and curated many exhibitions related to electronic field. He teaches in Aalto university in Finland,  and is a regular invited lecturer in Ecole des Beaux Arts in Paris.
His work ranges from audio performance to text-based installation, always proceeding from a research on an artistic practice that stands for material as language, and concept taking form based on knowledge. His main latest works include exhibitions in Alkovi, Myymala2, Kiasma, "De la Charge" in Bruxelles 2015, Oksasenkatu11 Helsinki 2015, Titanik Turku 2016, Kunstpavillon Munich 2016, Academy of Fine Arts Helsinki 2017,  Research Pavilion in Venice 2017, Kaskl gallery in Berlin 2017, Istanbul art fair 2017, 3rd Tbilisi triennial in Georgia 2018, Cité internationale des arts in Paris, Kontula electronic in 2019, Merz gallery in 2019. In 2018, he authored a book "Learning from electric energy in the arts, Knowledge happens together". In 2014, he s co-founded Rabrab Press with Sezgin Boynik, Journal for Political and Formal Inquiries in Arts.
Aside artistic and educator activities, Gregoire operates as a project leader/designer for other artist projects. Among many, the list comprises Terike Haapoja at Venice Biennial Nordic Pavillon 2013, CAC Shangai 2017, HEK Basel(Haus der Elektronik Kunst)-, Adel Abidin Venice Biennial2015, Finnish National Museum2018, and various galleries, Jani Rusica Kiasma2016, Sari Palosaari Uppsala hospital permanent installation2019, and supervise Master student works.
Supported By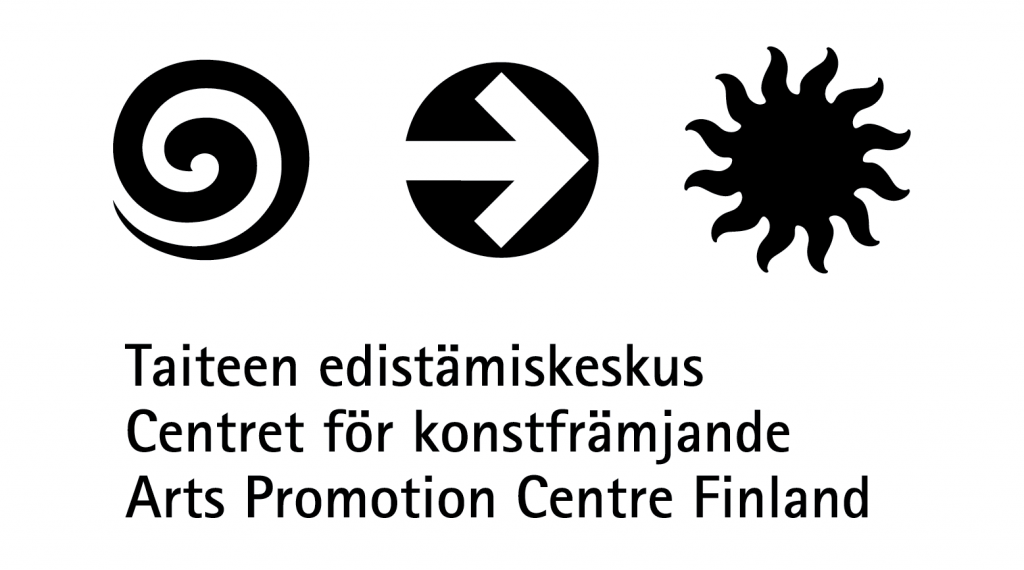 The Arts Promotion Centre Finland (Taike) is a national funding, expert and service agency for promoting the arts. Taike together with its arts councils and boards awards grants to professional artists and subsidies to communities in the field of the arts. Annually, Taike allocates 35 million euros as grants and subsidies.