2019 Leonardo Art, Science and Technology Lecture Series
The Terraforming
Speaker: Benjamin Bratton
Date: September 22, 2019 (Sunday)
Time: 1 - 3 pm
Language: English (with Chinese translation)
Venue: Open Hub @Chronus Art Center
Co-organized by Chronus Art Center, Strelka Institute of Architecture, Media and Design
In collaboration with Leonardo / ISAST
*Free Admission. Please click "here" for reservation.
About the Lecture 
On September 22, Benjamin H. Bratton will bring us a talk about his new project The Terraforming, a research program exploring urbanism at planetary scale from technical, philosophical and ecological perspectives. He will present the key ideas of his new book, The Terraforming from Strelka Press.
The Terraforming is the comprehensive project to fundamentally transform Earth cities, technologies, and ecosystems to ensure that the planet will be capable of supporting Earth-like life. Artificiality, automation, and astronomy form the basis of the alternative planetarity.
The Terraforming is planned as a three-year research cycle held at Strelka Institute in Moscow. It is now calling for applications for professionals with varied backgrounds and work experience in the fields of architecture, urbanism, filmmaking, digital media, interactive design, computer technologies, social studies, physical sciences and other fields. The program is tuition-free and researchers are paid a stipend. For more information, please visit website https://theterraforming.strelka.com/
Special thanks to Strelka Institute of Architecture, Media and Design for their support for the event.
 About the Speaker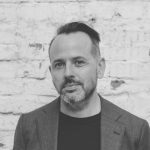 Benjamin Bratton's work spans Philosophy, Art, Design and Computer Science. He is Professor of Visual Arts of California, San Diego. He is also Visiting Professor at NYU Shanghai, and Program Director of The New Normal programme at Strelka Institute of Media, Architecture and Design in Moscow. He is the author of The Stack: On Software and Sovereignty (MIT Press).