Curator
ZHANG Ga
Artists
Verena Friedrich, Kim Hee-cheon, YANG Jian
Opening
Thursday, November 08, 2018
3:30 - 4:30 Panel Discussion
5:00 - 7:00 Opening Reception
On View
Wednesday - Thursday 11:00 - 18:00
Chronus Art Center (CAC) is pleased to present Three Rooms: The Edge of Now, an international touring exhibition contributes to current discussions about contemporary media technologies and the new potentials of artmaking from the perspective of the young generation.
The Korean artist Kim Hee-cheon attempts to capture perceptions in the gap between virtual and physical reality in his video Lifting Barbells and Sleigh Ride Chill. Through different narrative perspectives, the artist alienates the contemporary Korean society wrapped in the speedy process of digitalization and investigates the proposition of existence in the very context based on his personal life experiences. Verena Friedrich probes on the boundary between vanity and existence in the physical sense through a fragile bubble. Scientific knowledge and technology applied to her intricate device THE LONG NOW allow the bubble to approach the ideal eternity. Wanting to Leave and Narcissus, two works by YANG Jian, on the other hand playfully insinuate that the contemporary conundrum as inherently ingrained in our ubiquitously technological society, in which the variance between intimate and intimidation, the ambiguity between governance and surveillance are nothing but a slight glitch of an encoded reality.
The exhibition was first launched with the three selected artists at Nam June Paik Art Center in the summer of 2018. The program is designed to support emerging artists through exhibitions and public programs, promoting young artists' experimentation and practice to gradually construct a systematic global archive for media artists based upon the media art ecologies of China, Germany and Korea.
Three Rooms is co-organized by Chronus Art Center (CN), ZKM | Center for Art and Media Karlsruhe (DE) and Nam June Paik Art Center (KR).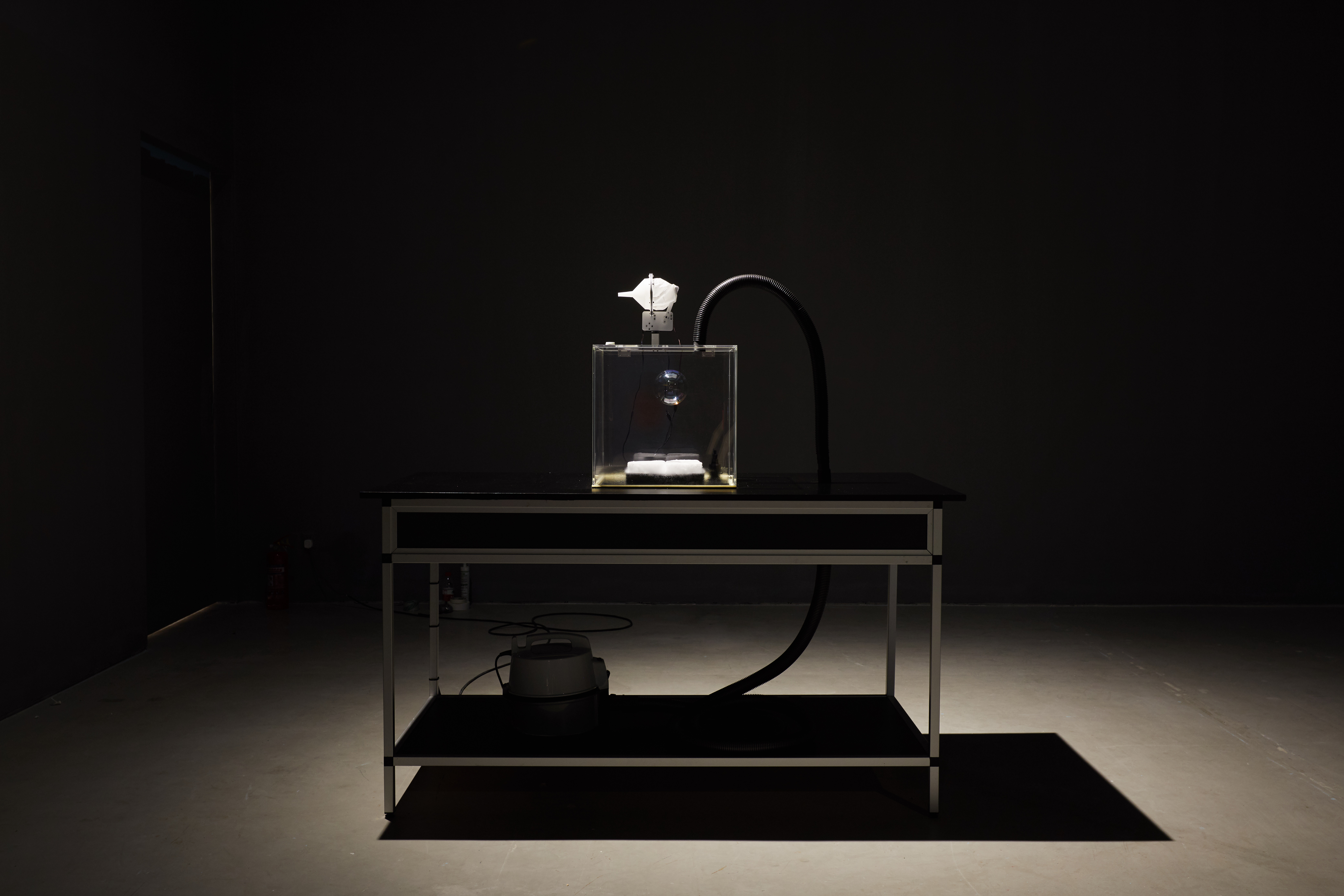 Verena Friedrich: THE LONG NOW, 2015-16. Installation view, Chronus Art Center, November 2018. Photo: ZHONG Han.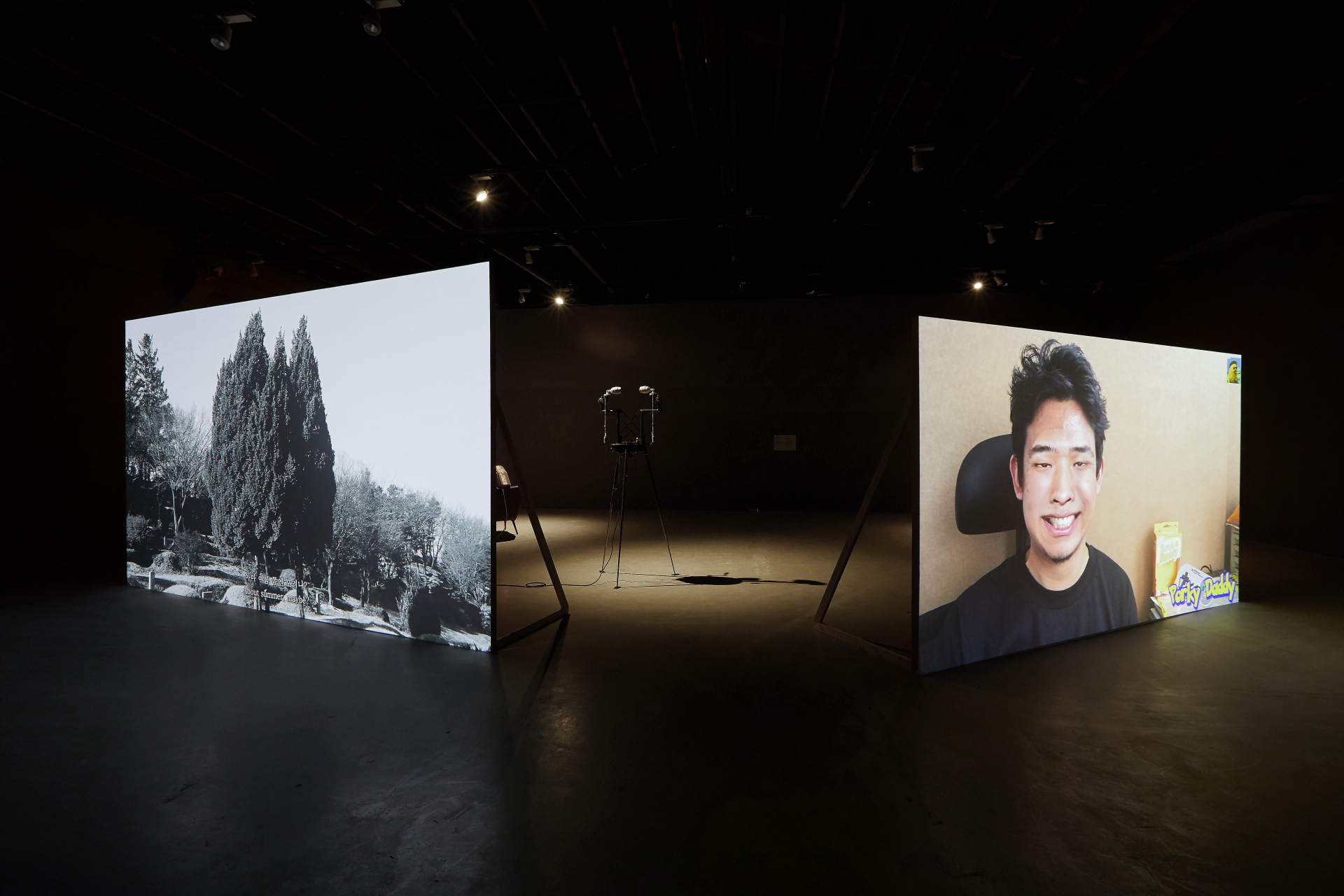 Exhibition view, Chronus Art Center, November 2018. Photo: ZHONG Han.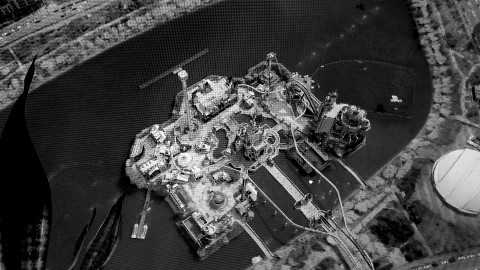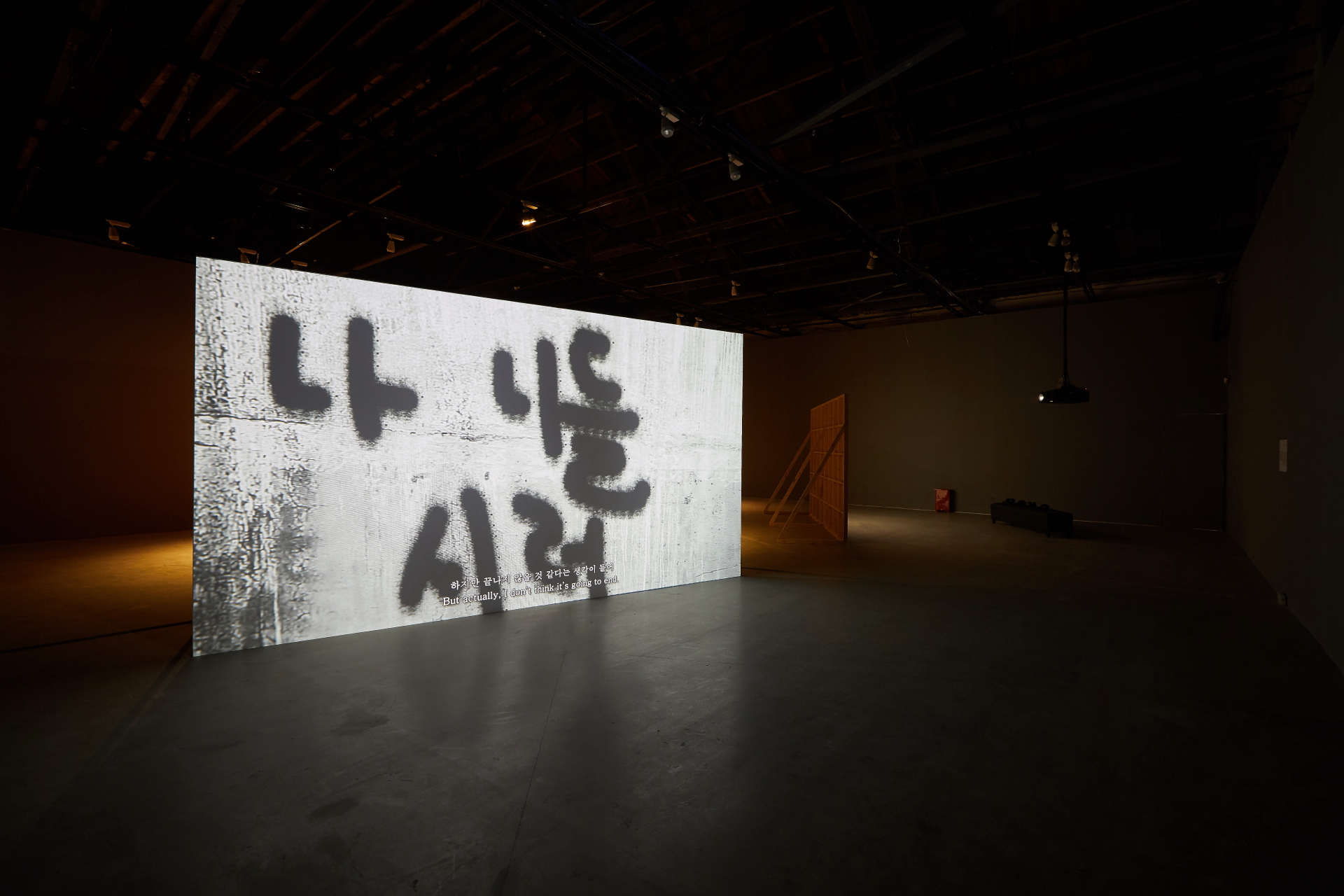 Kim Hee-cheon: Lifting Barbells, 2015. Installation view, Chronus Art Center, November 2018. Photo: ZHONG Han.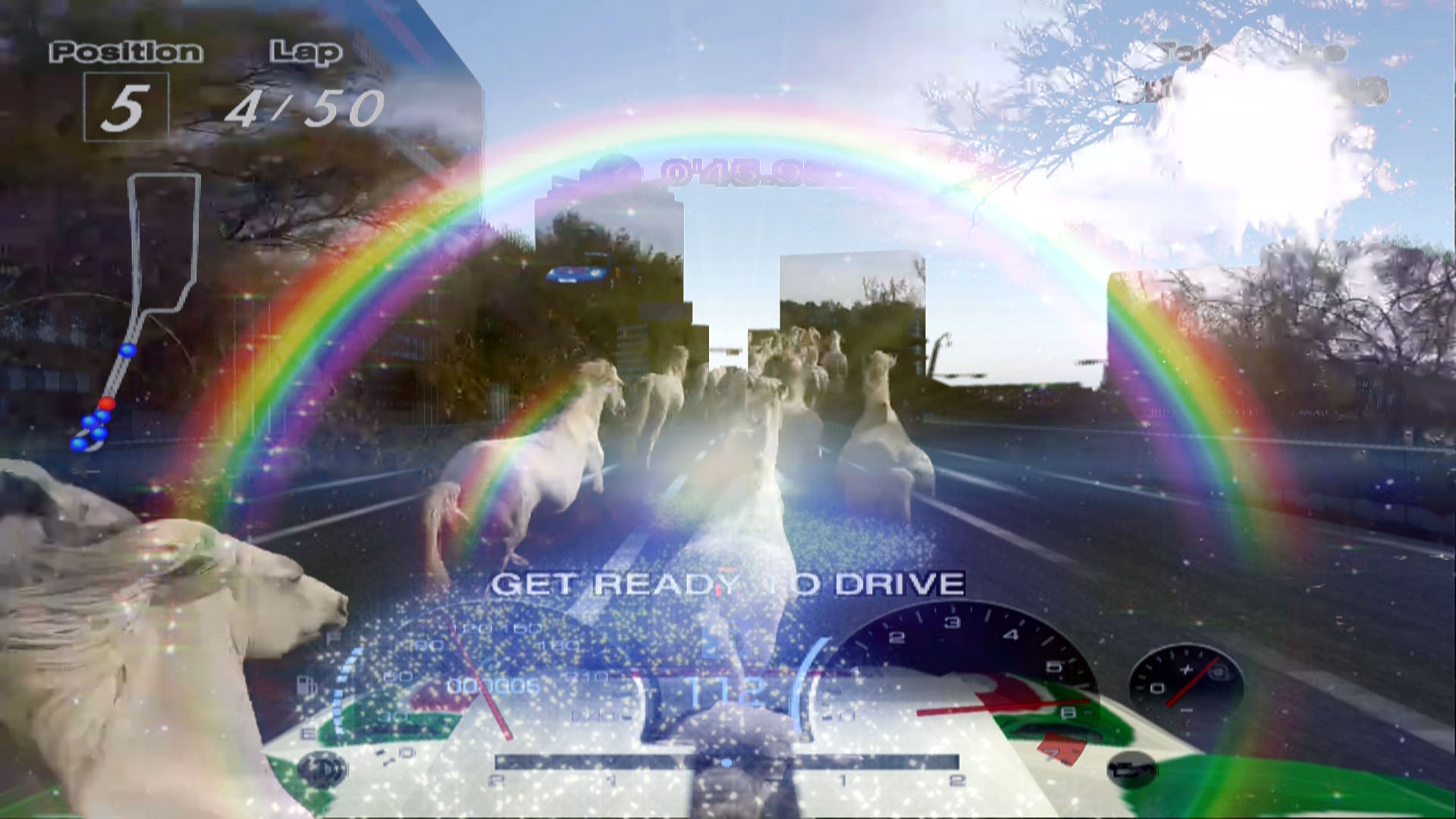 Kim Hee-cheon: Sleigh Ride Chill, 2016. Installation view, Chronus Art Center, November 2018. Photo: ZHONG Han.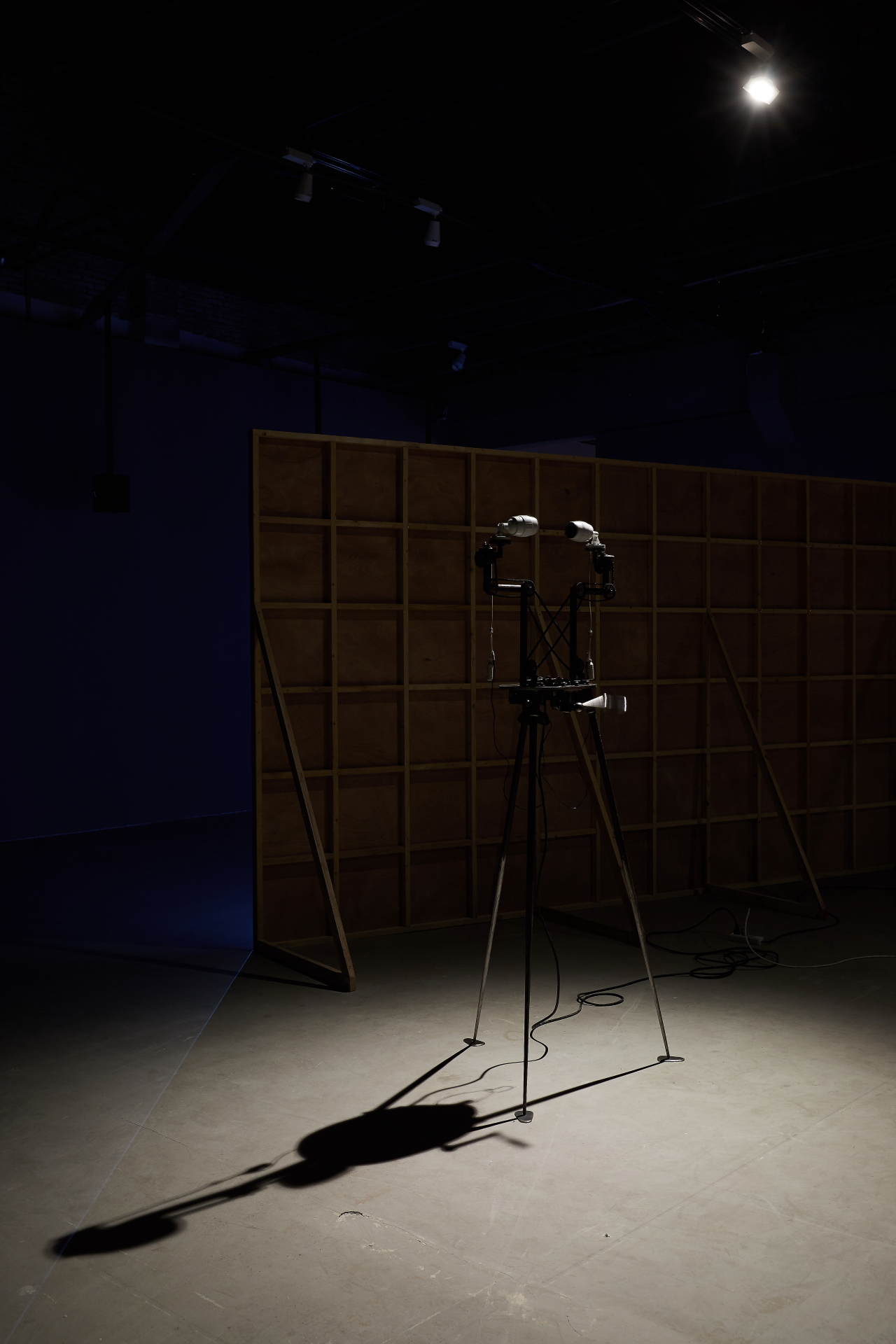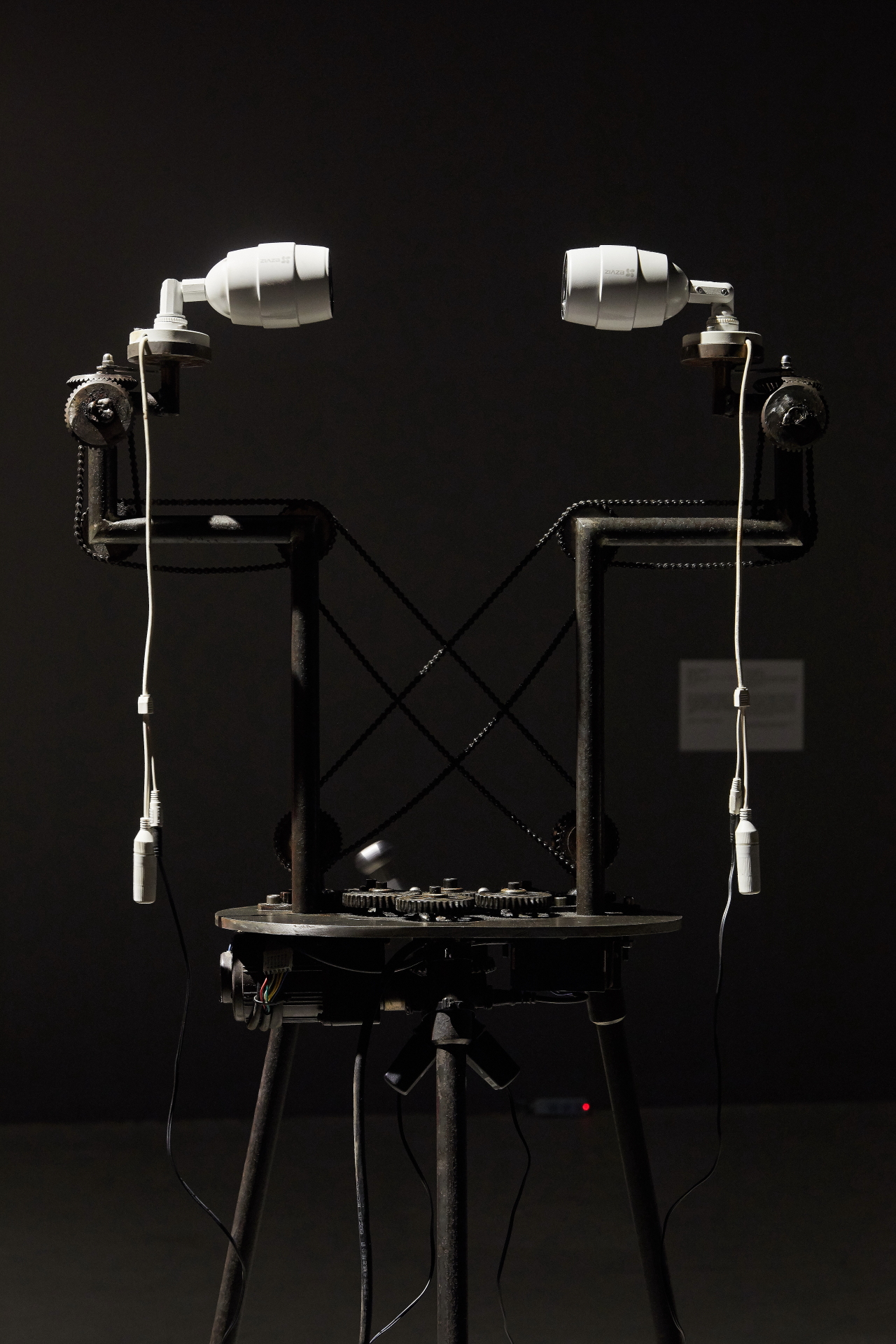 YANG Jian: Narcissus, 2015-16. Installation view, Chronus Art Center, November 2018. Photo: ZHONG Han.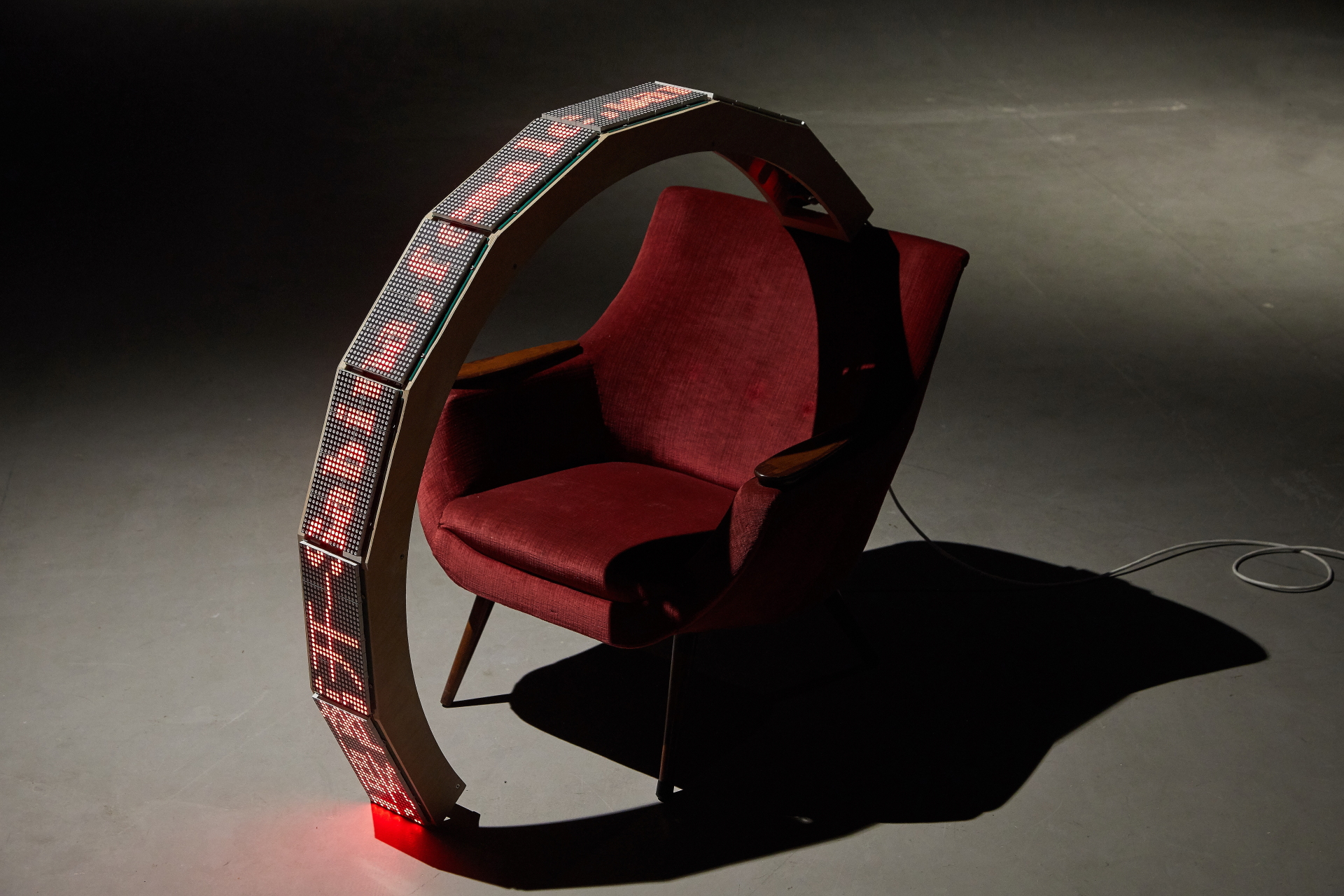 YANG Jian: Wanting to Leave, 2010. Installation view, Chronus Art Center, November 2018. Photo: ZHONG Han.
CAC would like to thank
K11 Kollection and White Space Beijing for the support in realizing YANG Jian's work in this exhibition.
Department for Culture and Education of the German Consulate General Shanghai for the support in realizing Verena Friedrich's work in this exhibition. 
About the Artists
Verena Friedrich creates time-based installations in which organic, electronic and sculptural media come into play. Theoretical research and practical hands-on experiments with diverse materials, objects, and functions are the starting points of her artistic work. Furthermore, she is interested in direct interaction with scientists and hands-on work in the bioscientific laboratory. She was an artist in residence at "SymbioticA – Centre of Excellence in Biological Arts" at the University of Western Australia and at the Max Planck Institute for Biology of Ageing Cologne in Germany.
Verena Friedrich´s projects have been presented internationally at exhibitions, media art festivals, and conferences. She received the International Media Award for Science and Art from ZKM Karlsruhe 2005; a special mention in the VIDA 13.2 Art and Artificial Life Awards; an honorary mention in the Prix Arts Electronica 2015; a jury mention in the Japan Media Arts Festival 2015 and the Transitio_MX award in 2017. In recent years she has been teaching at the University of Art and Design Offenbach and the Bauhaus University Weimar, both in Germany. Together with two other colleagues, she is currently running the "exMedia Lab" (her focus being on DIY technologies, biological and ecological arts) at the Academy of Media Arts Cologne.
Trained as an architect, Kim Hee-cheon, b.1989, has in the last few years worked on several film projects, in which he mashes up found and filmed footage with semi-animated elements. His first solo exhibition, Wall Rally Drill, Common Center, Seoul was held in 2015. He has exhibited at various art institutions and biennales such as NJPAC (2018, Seoul, Korea), Istanbul Biennale (2017, Istanbul, Turkey), Atelier Hermès (2017, Seoul, Korea), National Museum of Modern and Contemporary Art, Korea (2016, 2017, Seoul, Korea), Kunsthal Aarhus (2016, Aarhus, Denmark), SeMA Biennale: Media City Seoul (2016), Kukje Gallery (2016, Seoul, Korea), Ilmin Museum of Art (2015, Seoul, Korea), and Canon Plex Gallery (2013, Seoul, Korea).
YANG Jian, works mostly with video and installation. He received a BA (2004) and MA (2007) from the Art College of Xiamen University. He was nominated for the artist residency program at The Rijksakademie van beeldende kunsten between 2009 and 2010 and received support from Stichting Niemeijer Fonds (Netherlands) in 2010. He received the Special Prize presented by Huayu Youth Award in 2015. He has exhibited in various galleries, organizations and public museums, including Nam June Paik Art Center (Korea), The Galaxy Museum of Contemporary Art (Chongqing), OFFspace (Beijing), CAFA Art Museum (Beijing), Taikang Space (Beijing), and White Space Beijing, among others.