Curator
ZHANG Ga
Artists
Jon Kessler, YAN Lei
Opening
Thursday, November 08, 2018
3:30 - 4:30 Panel Discussion
5:00 - 7:00 Opening Reception
On View
Wednesday - Thursday 11:00 - 18:00
Chronus Art Center is pleased to present the international traveling exhibition Datumsoria: Jon Kessler and YAN Lei.
How images speak and represent has always been a central contention in visual art, particularly in a culture obsessively reliant on visual perception. The technically engendered image and its contemporary namesake the digital image, however, take on very different connotation than that which is rendered by human craft, painting, sculpture or otherwise in the myriad manifestation of contemporary art practice. While painterly image or other mediums employed through various physical materials are also beholden to ambiguity and poetic elucidation, image production through technical mechanisms opens a temporal dimension and energetic velocity that evokes more physiological - emotional intensity than an art which privileges critical distance for contemplation and signification. Images originated through dynamic manipulation of data on the fly furthermore defy the regime of representation, eliciting bifurcation of the referential and estrangement of intentionality, often alienating and sometimes even nonsensical, begging for an alternative logic for illumination and signification.
Known for his ingeniously crafted kinetic works, often inflicting a twist on pop culture imagery, Jon Kessler's explicit portrait and figure, namely the supermodel Gisele Bündchen and the artist's ten-year old nephew, are as manipulative as evasive by way of a mechanically rendered flurry of speeds and kaleidoscope of juxtapositions and superimpositions, insinuating infinite regressions and expansion at the same time, reminiscent of a paradoxical mixology of anxiety, humor, desire and failure that is characteristic of the contemporary American ethos or the world at large. The conceptual artist YAN Lei, on the other hand, resorts to Machine Learning as an added intellectual device in order to question conceptualism's very gist, that of the power of signifying, making aware that in the age of Internet and Artificial Intelligence the production of meaning is as multifaceted as it is unstable and can sometimes be perilous. In the seemingly contradictory display of visual strategy, the voyeur and the exhibitionist and the constant inversion of the protagonists further complicated by their respective social intricacies, the works by the two artists nevertheless implicitly partake in the electro-mechanical prowess augmented irrevocably by digital volatility and algorithmic incidents, challenging the very notion of image as sign or as signifier.   
This exhibition is the third iteration of Art & Technology @ program under the auspices of Datumsoria.  A neologism, Datumsoria conjugates datum and sensoria, denoting a new perceptual space immanent to the information age.
YAN Lei: RÊVERIE Reset, 2017. Installation view, Chronus Art Center, November 2018. Photo: ZHONG Han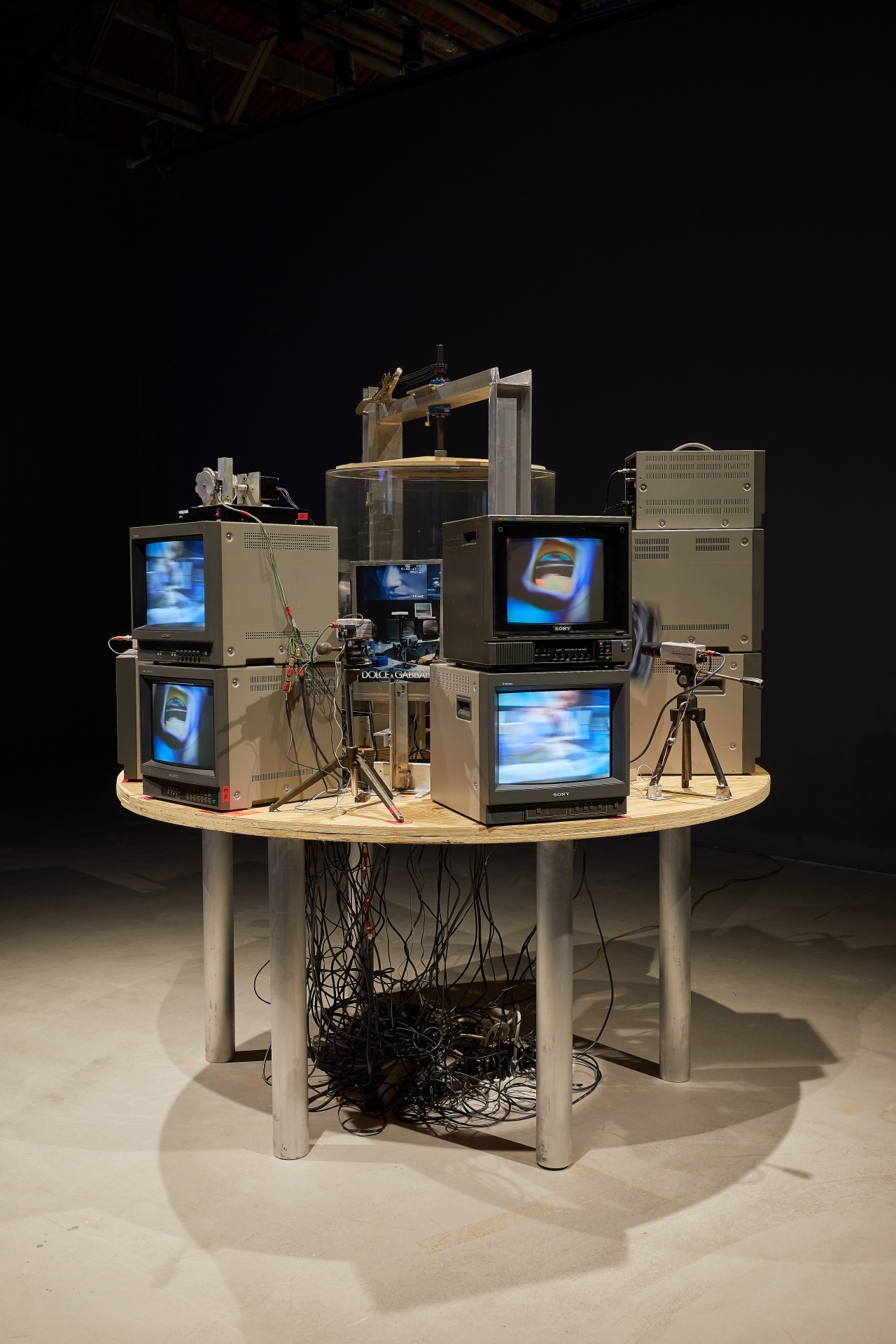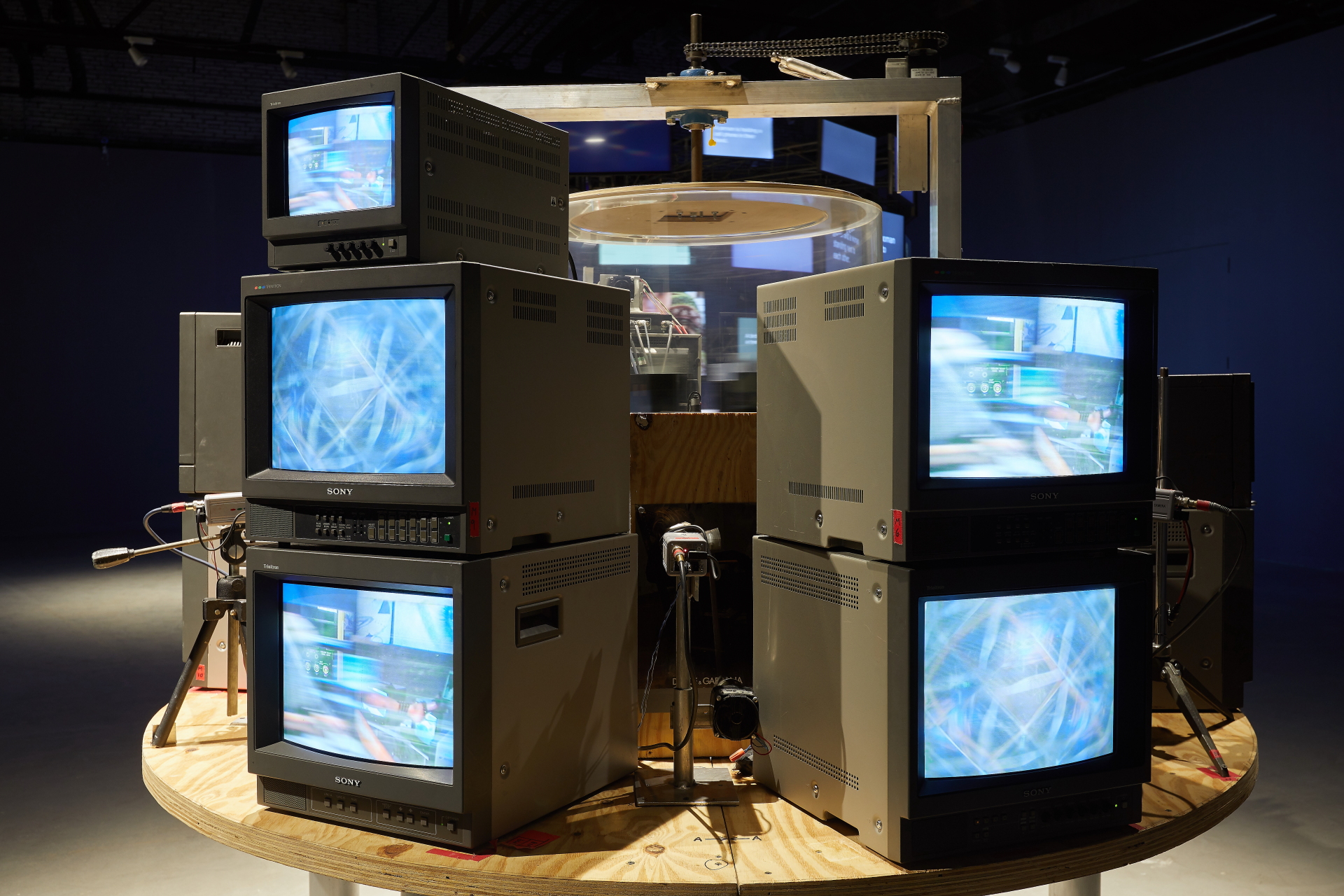 Jon Kessler: Gisele and the Cinopticon, 2004. Installation view, Chronus Art Center. November 2018. Photo: ZHONG Han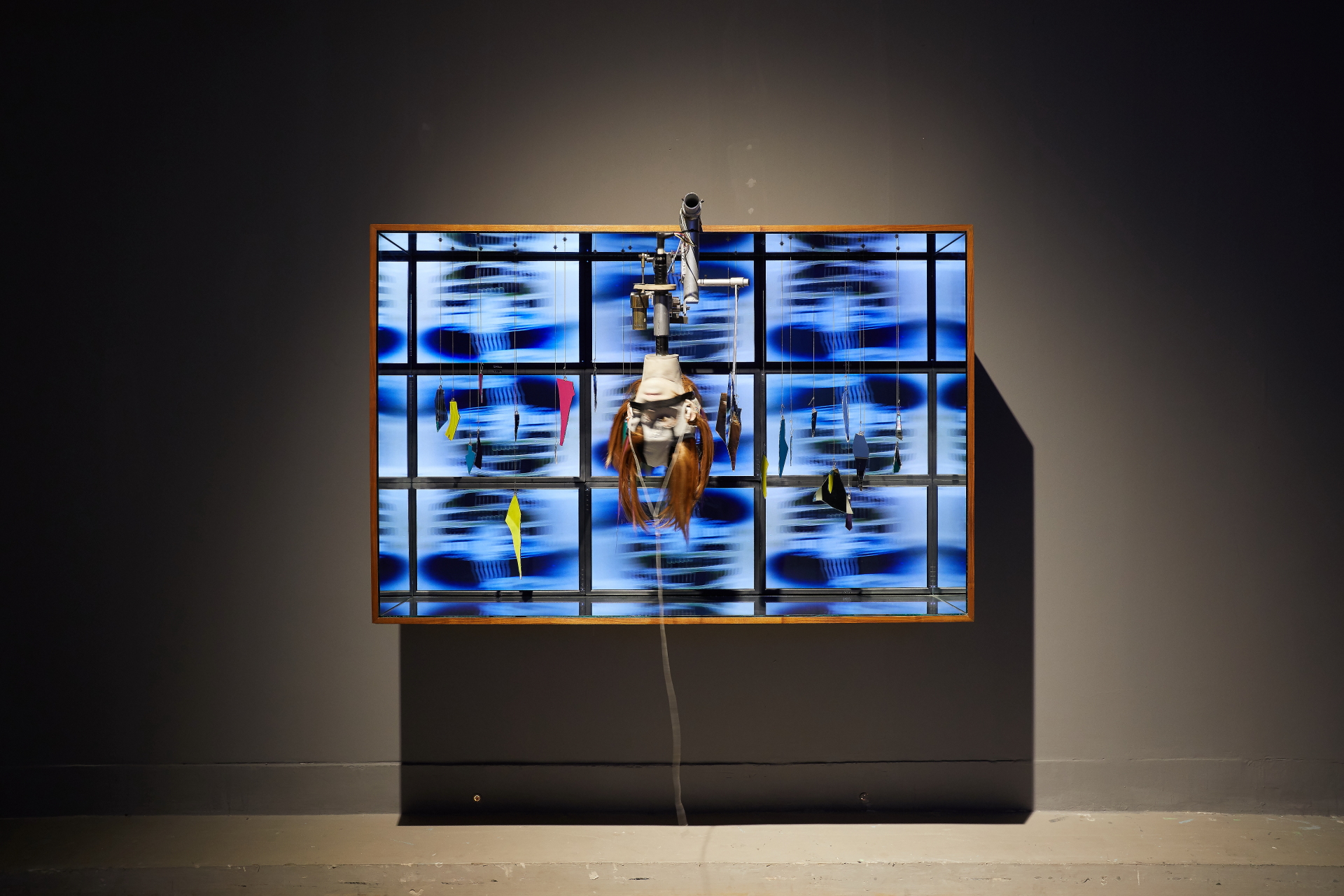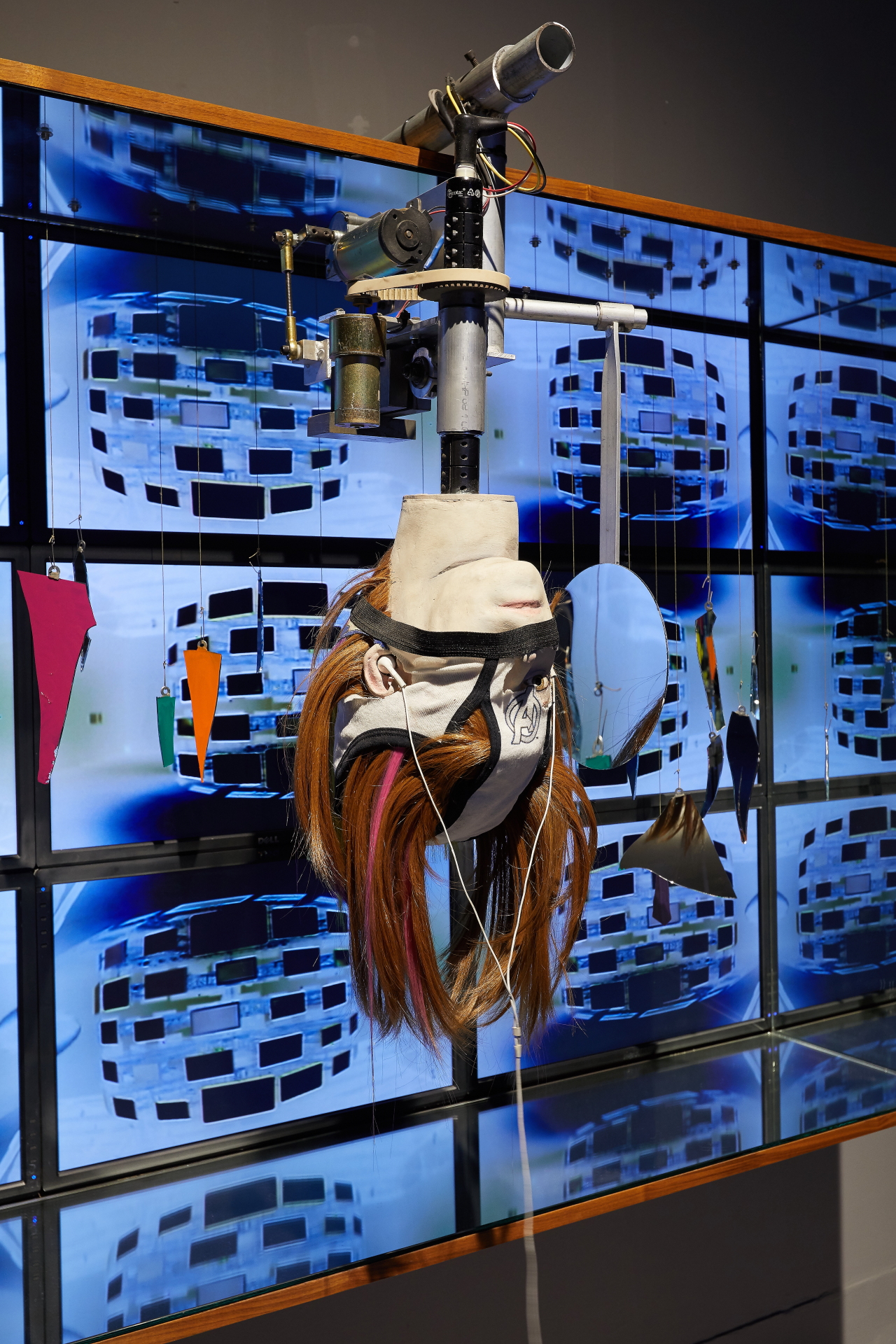 Jon Kessler: I'm Nothing Without You, 2012. Installation view, Chronus Art Center, November 2018. Photo: ZHONG Han.
About the Artists
Jon Kessler, b. 1957, Yonkers, New York. With his chaotic kinetic installations, Jon Kessler critiques our image-obsessed, surveillance-dominated world. His machines are at once complex and lumbering, combining mechanical know-how with kitschy materials and images. Structurally complex and narratively engaging, Jon Kessler's multimedia sculptures often deliver an emotional punch beyond their humble means. With his distinct vocabulary, Kessler taps into our all-too-real modern-day anxieties, but at the same time, spirits us away into an exciting wonderland that is ultimately uplifting. 
Kessler received his BFA from SUNY Purchase and the Whitney Independent Study Program. He was included in the 1985 and 2017 Whitney Biennials and his works are in many permanent collections including MoMA, Walker Art Center and MoCA. He has taught at Columbia University since 1994.
YAN Lei graduated from the Zhejiang Academy of Fine Arts (now known as the China Academy of Art), in Hangzhou, in 1991. Yan is a singular and unconventional figure in the Chinese contemporary art world. Adopting an independent and distant attitude, he explores and unveils different issues, such as power relationship, competition or the closeness of values and prices, that exist in the art system, through various media ranging from painting, sculpture, installation to video and performance. His works often incorporate multiple and often contradictory values. This ambiguousness shows, on the one hand, the artist's alertness to and reflection on the various problems in art making today, and on the other, the solitude that he has from being part of the system and his complex feelings confronted with vulgar reality.
YAN Lei has participated in a great numbers of international exhibitions, including Istanbul Biennial, Guangzhou Triennial, Sao Paulo Biennale, Kwangju Biennale, Shanghai Biennial, Venice Biennale, etc.  He has also had solo exhibitions in museums such as the Hong Kong Art Centre, the UCCA Ullens Center for Contemporary Art in Beijing, and the Aspen Art Museum in Colorado in the United States. In 2002, YAN Lei was awarded 'Best Artist' by the C.C.A.A. (Chinese Contemporary Art Awards). He was invited to take part in Documenta in Kassel, Germany, in 2007 and 2012.