On July 22, Chronus Art Center (CAC) organized the public workshop "Field Remediations: Carbon"  initiated by Karolina Sobeck, one of the participating artists of CAC summer exhibition Machines Are Not Alone. The five invited guests in the workshop shared some of their research and practices in the fields of photosynthesis, carbon dioxide capture, geological utilization and storage technologies and carbon market. They also joined the hands-on experiments devised by the artists and unfolded a multi-aspect discussion based on a series of issues surrounding the carbon cycle.
Public Talks 
Photosynthesis: C3 and C4
Guest: ZHU XingGuang, Institute of Plant Physiology & Ecology, Shanghai Institutes for Biological Sciences, Chinese Academy of Sciences.
CO2 Capture, Geological Utilization and Storage Technologies
Guest: WEI Ning, Institute of Rock and Soil Mechanics, Chinese Academy of Sciences.
Carbon Market in China
Guest: QIN Siyan, Pony Testing Internation Group.
Deep Swamp
Guest: Tega Brain, artist.
▼ Artist Karolina Sobecka introduces the topic and background of the workshop.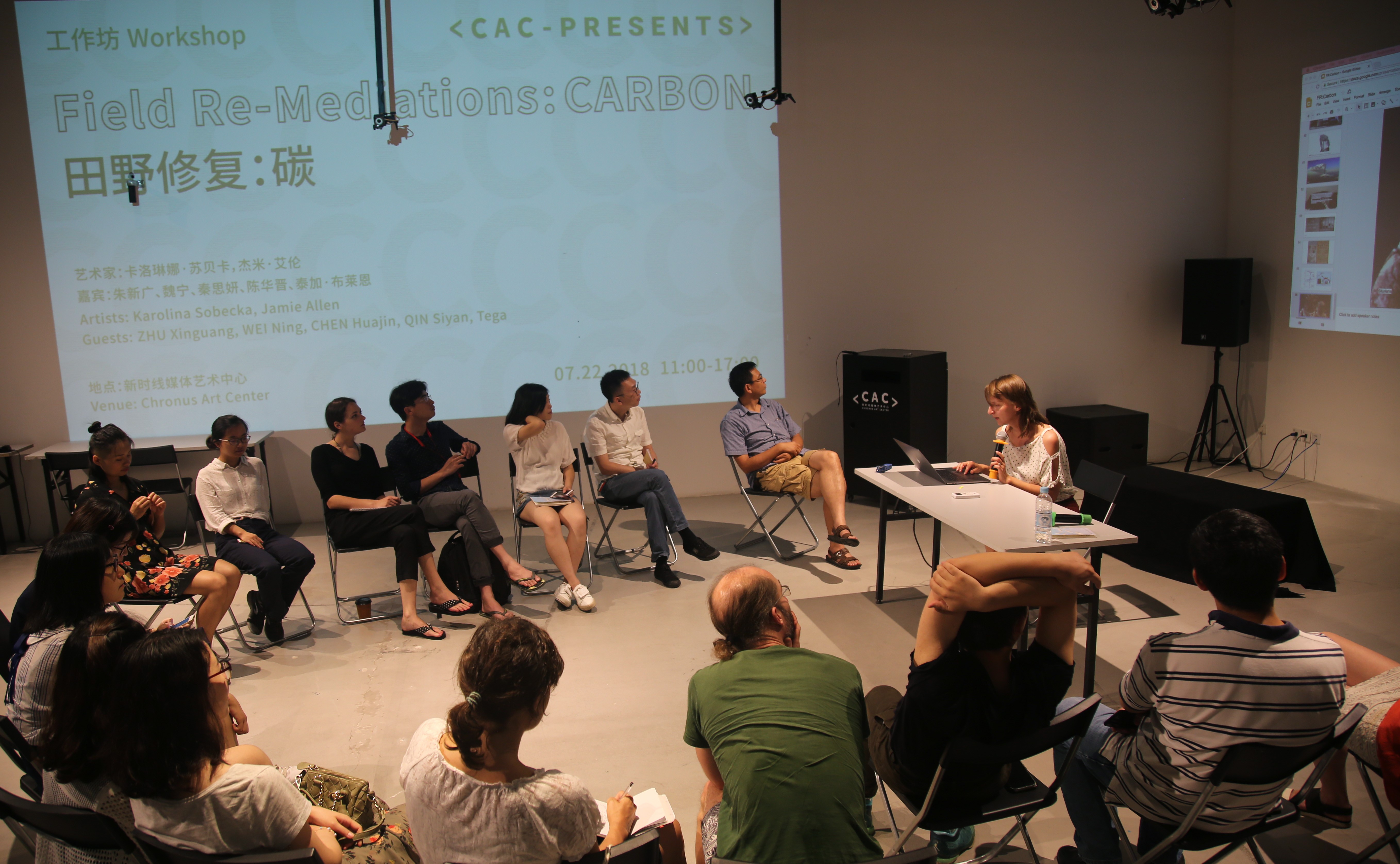 ▼Experiment & Discussion: Drawing Carbon Cycle
▼Experiment & Discussion: Closing the Carbon Cycle
Special thanks to Pro Helvetia Shanghai and the strategic support from Swissnex China