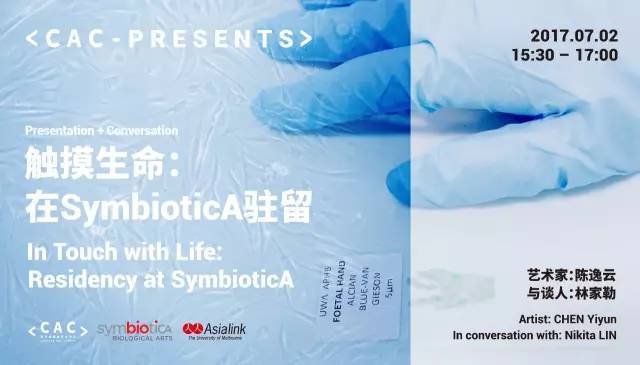 In Touch with Life: Residency at SymbioticA
Artist: CHEN Yiyun
In conversation with: Nikita LIN
Date: 02.07.2017
Time: 15:30 – 17:00
Language: Chinese (with visuals/texts in English)
Venue: Chronus Art Center
Address: 18 Bldg., No.50 Moganshan Rd., Putuo District, Shanghai
Free admission. To reserve a seat, please click here 
In a lecture delivered to the Heretics Society at the University of Cambridge in 1923, titled Daedalus; or, Science and the Future, the British scientists J. B. S. Haldane envisioned a future where humans could control their own evolution through directed mutation and the use of ectogenesis. Concerned by the possible emotional and ethical effects of such biological inventions, as well as their practical applications, Haldane left us with a pathetic image of the biologist(or modern Daedalus) in a laboratory, whom he depicted as perhaps "the most romantic figure on earth at the present day … a poor little scrubby underpaid man groping blindly amid the mazes of the ultramicroscope, engaging in bitter and lifelong quarrels over the nephridia of flatworms … he is urged on, apart from all utilitarian considerations, by something or someone which he feels to be higher than himself. " This illustration of the biologist as a lonely figure in solitude surrounded only by strange apparatuses and other critters triggers in one's mind a twofold consideration regarding life: life as the object of scientific study, and life as what remains yet unknown and mysterious, i.e. the life that we are actually living.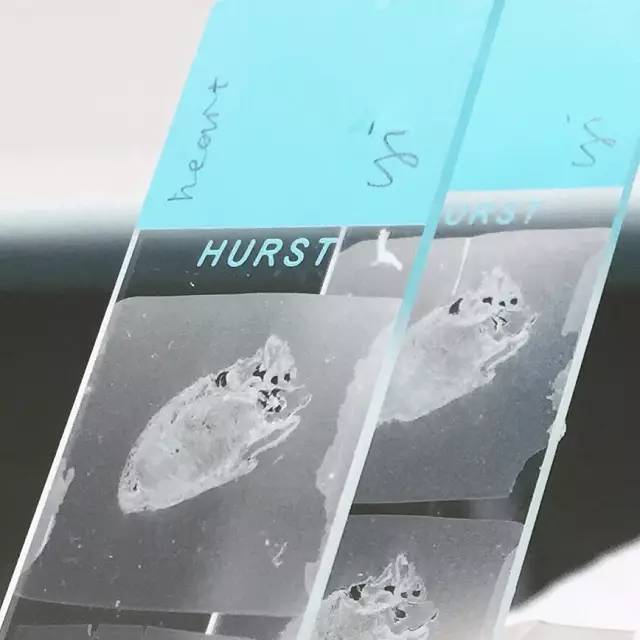 Today with the great acceleration of science and technology, of biotechnology in particular, this early vision of transhumanism no longer merely lingers in the dreams of the biologist, but rather is becoming a reality. In the meantime, the advanced technological manipulation of life also brings us back to the fundamental inquiry of life itself: What is life then? How do we perceive life? Where does our knowledge of life come from? Since the very first invention of biology(let's say, the valuable invention of glue by Daedalus) and from the milking of a cow on a farm through the deft fingers of a milk-maid to the editing of the DNA of non-viable human embryos in the molecular genetics laboratories, are we getting closer to the truth of life? Or, on the contrary, would it be possible that the excessive technologisation and modification of life will inevitably lead to a proletarianisation of life, namely, a loss of knowledge of life?[1]  If so, what could artistic imagination or invention do for the compensation of this loss?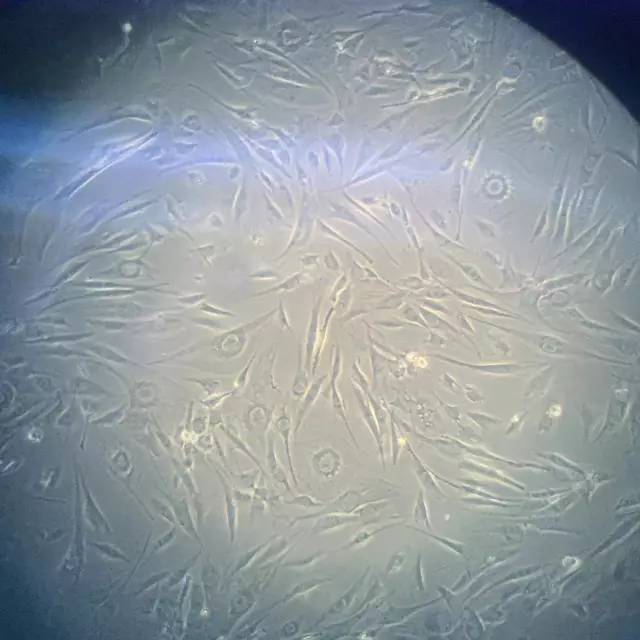 On the afternoon of July 2nd, the artist CHEN Yiyun will give a presentation at CAC based on her three-month residency at SymbioticA, The University of Western Australia, from September to December 2016. She will share some of her artistic explorations that were conducted within the community of scientists and artists both inside and out of laboratory contexts. She will then join in conversation with Nikita LIN (Curatorial and Public Programs, Chronus Art Center) on questions pertaining to some epistemic practices in the life sciences and the corresponding aesthetic gestures in Bio Art, from a hands-on perspective. During the following Q&A session, the discussion will be open to questions from the public.
[1] Here the term "proletarianisation" is appropriated from Bernard Stiegler's use of "a proletarianisation of the sensibility" in his book De la misère symbolique, Paris: Galillée, 2005.
>>>CHEN's residency was realized under the support of Asialink Arts Residencies in collaboration with Chronus Art Center in Shanghai and SymbioticA in Perth, Australia.
About the Artist 
CHNE Yiyun (b.1988, CN) is an artist, currently based in Shanghai. She graduated from MA Design Interactions at Royal College of Art, London, and obtained a diploma of Traditional Chinese Medicine at Shanghai University of TCM. CHEN uses design as a media to discuss the boundary between emerging technologies and daily life. She is currently interested in the realms where art, psychology, and medicine connect, and her work is now mainly concerned with the human body under the topic of disease and wellness as an ideology. Her work 'Sick Better' was nominated by The Helen Hamlyn Design Awards and is currently exhibited in London. Yiyun just finished her residency at SymbioticA, Perth, Australia.
About SymbioticA 
SymbioticA is the first research laboratory of its kind, enabling artists and researchers to engage in wet biology practices in a biological science department. It also hosts residents, workshops, exhibitions and symposiums.
With an emphasis on experiential practice, SymbioticA encourages better understanding and articulation of cultural ideas around scientific knowledge and informed critique of the ethical and cultural issues of life manipulation.
The Centre offers a new means of artistic inquiry where artists actively use the tools and technologies of science, not just to comment about them but also to explore their possibilities.
http://www.symbiotica.uwa.edu.au
About Asialink Arts Residencies 
Since 1991 Asialink's Arts Residency Program has provided professional development opportunities for arts professionals working in and across artforms, in exchange for the sharing of skills, knowledge and networks with local host communities. Asialink Arts Residencies are innovative, flexible and supportive, and are grounded in personal and enduring relationships. The program promotes sustained cross-cultural dialogue by facilitating reciprocal residencies and trialing new models of engagement.
http://asialink.unimelb.edu.au/arts#residencies
< © All photos taken by the artist during her residency at SymbioticA, courtesy of the artist >