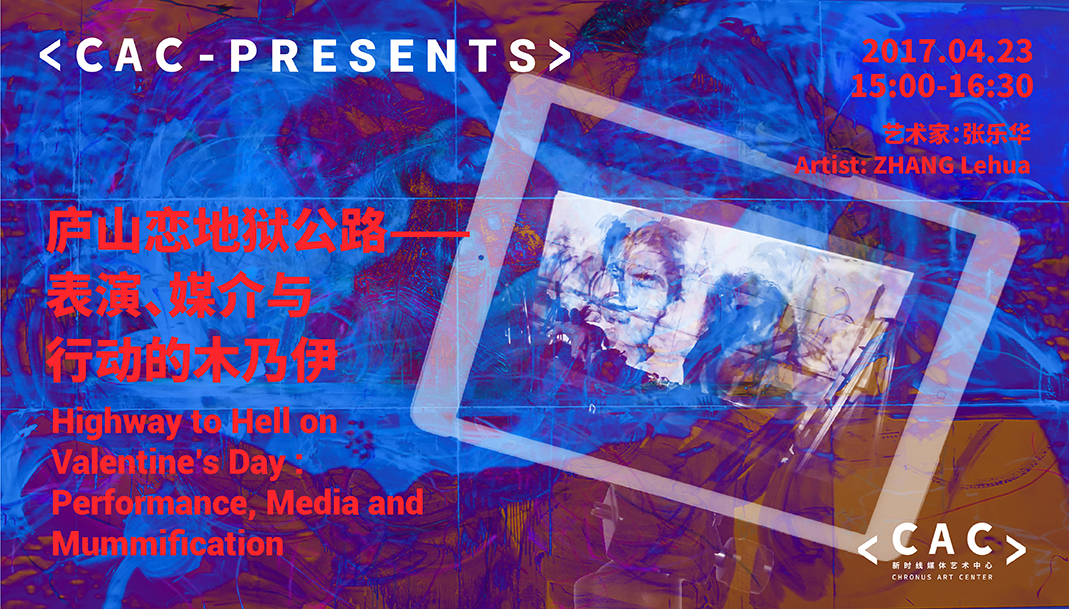 Artist Talk | Highway to Hell on Valentine's Day: Performance, Media and Mummification
Artist: ZHANG Lehua
Date: 23.04.2017
Time: 15:00 -16:30
Venue: Chronus Art Center
Address: Building 18, No 50 Moganshan Road, Shanghai
*Free admission. To reserve a seat, please click here.
This event is organized in conjunction with the nomination exhibition of Three Rooms currently on view at Chronus Art Center. It will consist of a 60 minute artist talk by the nominee ZHANG Lehua, followed by a 30 minute Q&A session. The talk intends to unravel some of the key elements behind ZHANG's work Highway to Hell on Valentine's Day, including its motives, techniques, and the employment of a mixed array of media that altogether constitute a seemingly casual, playful and even perfunctory aspect of art making that is intended by the artist. In his practice, ZHANG attempts to intervene existing performances by a way of substituting his own re-creations of scenarios, which had already been written and performed in the history of cinema and culture. For the artist, the medium of painting provides a physical and ontological basis for the execution of ideas where the images, while stripped of sensations and feelings, are hardened, truncated, transformed and thus preserved as mummies to invite the touch and visitation by human eyes and souls.
How does love appear as a pretext in artistic works? Romance on Lushan Mountain, a Chinese film made in 1980 and fashioned as an early international prototype, was once popularly embraced and viewed as "adult movie" by young men and women in its time when the screen was laden with rigorous political implication. It is based upon the "first screen kiss" scenario in this movie that ZHANG Lehua created his work Highway to Hell on Valentine's Day, wherein the artist initiated a live painting performance as a ritualistic process to re-activate and transform memories, dreams and tales that had been uploaded and inscribed onto the screen as well as other daily objects and artifacts that are obsolete today. After his bodily intervention, the resulting images, which in the artist's own terms are like "mummies" or "zombies", are eventually displayed as a series of hybrid forms of painting, video and projection in the gallery.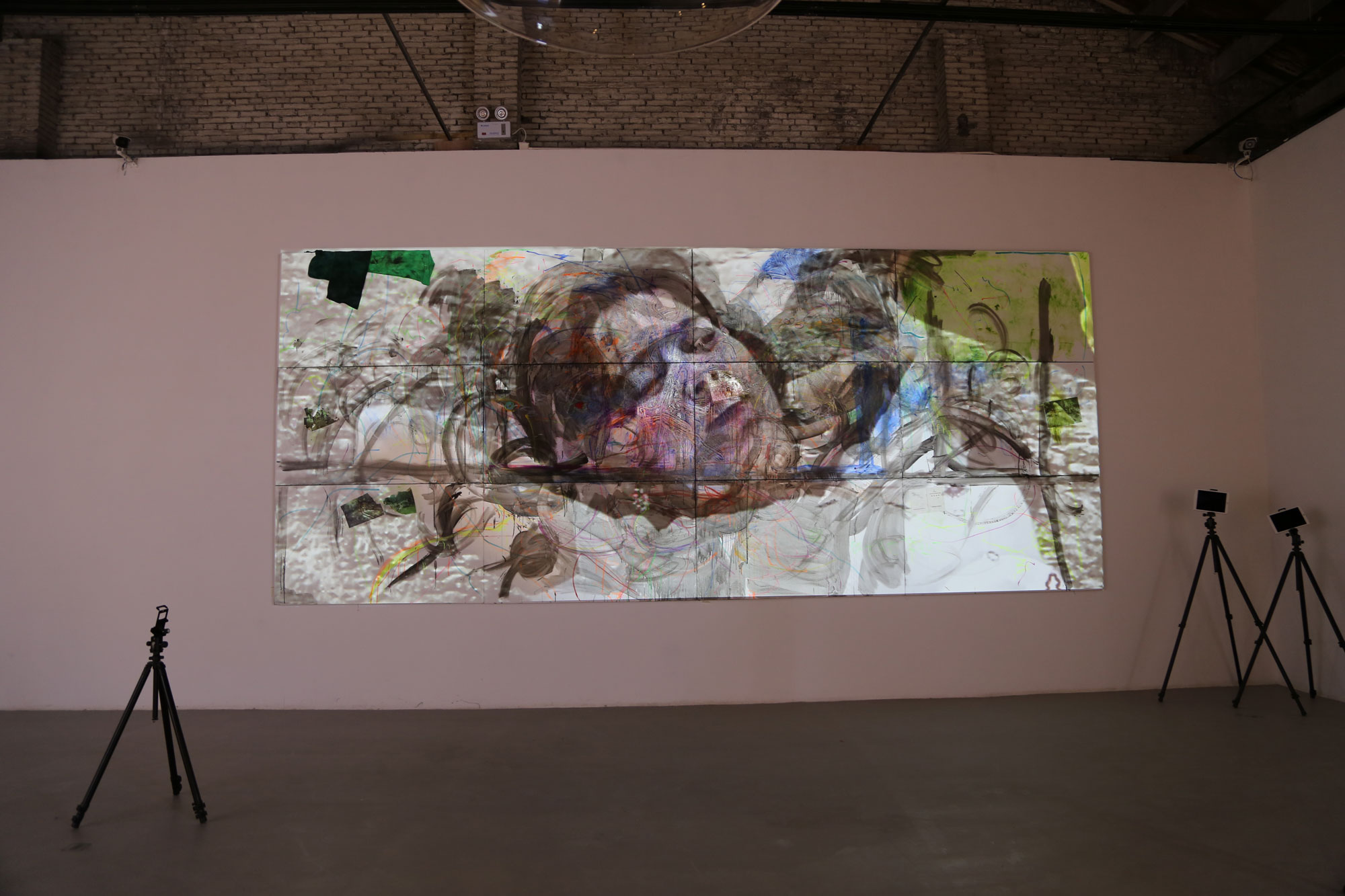 Highway to hell on valentine's day, ZHANG Lehua, 2017
Painting&video
270cmx640cm
ZHANG Lehua, born in 1985, Shanghai, China, currently lives and works in Shanghai, China and Spain. He graduated from the New Media Art Department of the China Academy of Art in 2008. ZHANG's work combines painting, video, and performance. He is adept at sensitively and deftly seizing on certain rudimentary glimpses of the overlooked in everyday life. This may give his work the impression of being casual and perfunctory, to the point where this even gives off a false impression of being flippant and frivolous. In fact these impressions are all 'intended' by the artist, and constitute part of the logic underlying his work.